[Photos] Tottenham Release Latest Stunning Pictures Of The New £800m Stadium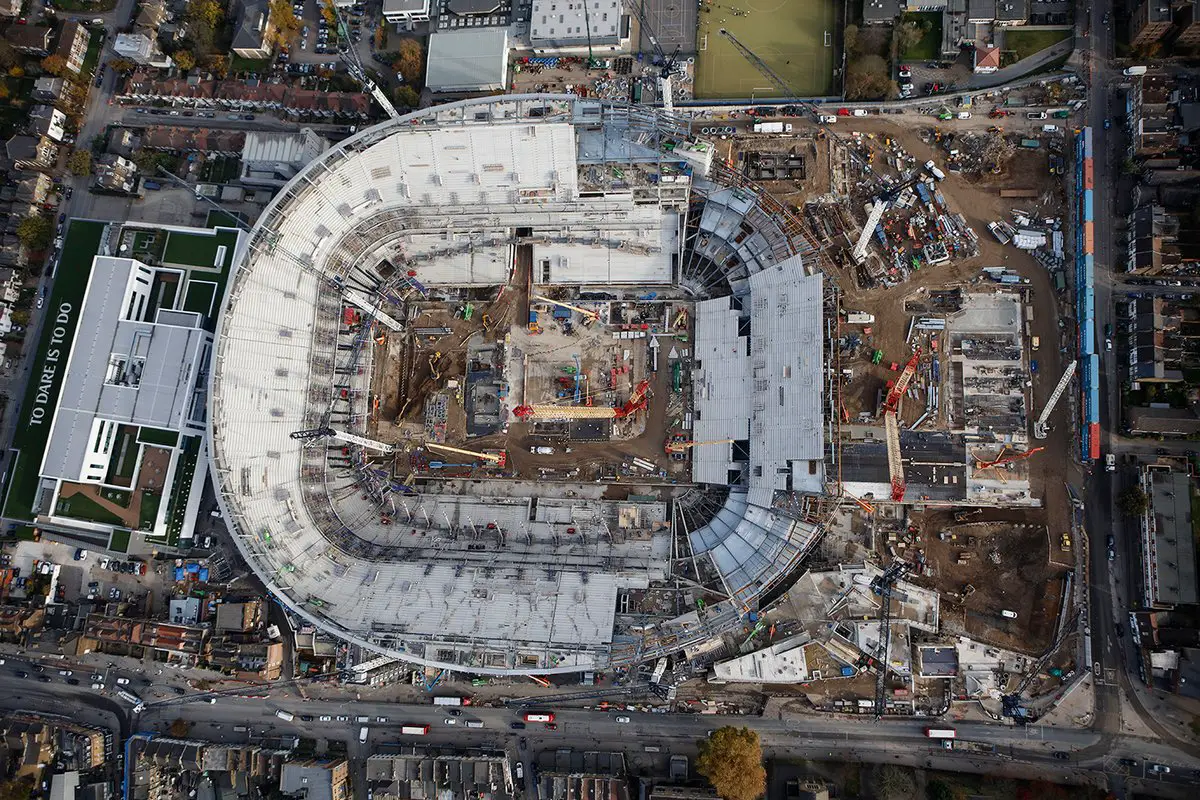 What is the one lasting image from last season for you? For me, it is the final match of the season that was also the final game at the old White Hart Lane. The festive atmosphere on that day and the excitement of looking forward to a new era is forever etched in my memory.
Now with the new season in full flow, our team has taken a temporary base at Wembley while the construction of the new stadium is in full flow. The old White Hart Lane has been grazed to the ground and the new stadium is already being built.
To help fans like you and me understand and appreciate the progress, the club has been regularly releasing photos and videos of the site.
The plan is to make the new stadium operational by the start of the next Premier League season. Will that be done? I do not subscribe to the views of all those critics who doubt that and firmly hope (and believe) that we would start the next season in the new stadium.
Each week, new pictures of the construction are released by the club to indicate of the progress being made and each set is impressive than the earlier. Continuing that trend, the club has released the latest pictures to give a glimpse of the construction – an aerial view.
The latest look at #SpursNewStadium from the sky pic.twitter.com/7eQtxlF8MS

— Tottenham Hotspur (@SpursOfficial) November 22, 2017
The new stadium is taking shape and the outer structure is almost complete as can be seen from the photos. The cost of the stadium is reportedly £800million.
I always wondered how does the club plan to recoup the outlay for the stadium. Knowing Daniel Levy, I am sure that he would look at selling every possible thing at a premium to make sure every penny is realised.
One such thing that is being discussed is putting the naming of the stadium up for sponsorship – that would be a starter in recovering some of the outlay.
I hope that the stadium gets ready to be opened in time for the 2018-19 season.
Are you as excited as I am?