Tottenham Midfielder Drops A Big Hint About His Future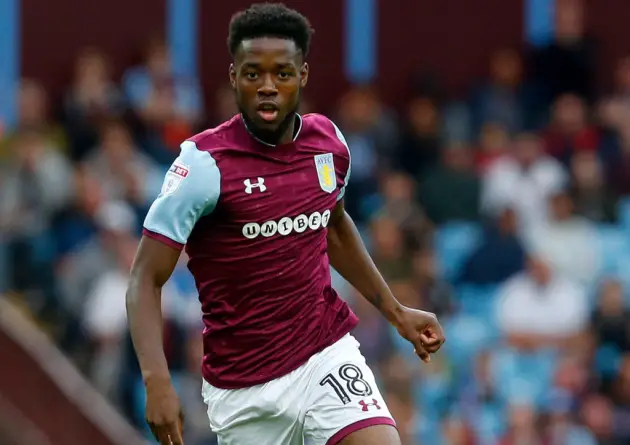 Tottenham Hotspur youngster Josh Onomah who is on loan at the Championship club Aston Villa has scotched rumours that he is about to join the club on a permanent basis.
According to the latest reports in the Express, the youngster wants to make his name at Tottenham and not Villa. The 20-year-old starlet joined Aston Villa on a season-long deal in August and has become a key player for Steve Bruce's side.
Bruce was so impressed with the youngster that he went on record indicating that he would do anything to sign the Tottenham player. He has previously claimed that he 'will break the bank' to sign Onomah on a full-time deal.
I am not at all surprised by Bruce's admiration because Onomah is one of the most talented youngsters to come out of the Tottenham Academy. However, Bruce's hopes have been dealt a serious blow with reports indicating that Onomah would return to his parent club following his loan spell and fight for a place at the North London club.
So, does he have a chance with us? After graduating from the academy, Onomah has been sparingly used by Mauricio Pochettino, mostly in Cup competitions when the manager rested his regular star performers.
The midfielder has been sent on loan to Villa to make the most of his time at the Championship club and get some game time. He has appeared in all but two of Villa's league matches this year. Not just with Villa, Onomah has impressed with the national team too – for the England Under-21s.
How easy or tough is it for Onomah to get into the first-team at Tottenham? There is so much competition for places – especially in the middle of the park.
Will Onomah cut the ice and get a chance? Pochettino's penchant to give the youngster a go will make sure that Onomah gets a chance to impress. I believe that he would be used in cup competitions once again and should he grab those chances, his route to the first-team would be cleared.
The bigger question, though, is if Onomah would be ready to bide his time and fight for his place?