(Image) Tottenham Release Photo Of The New Stadium And It Raises Expectations Of Something Spectacular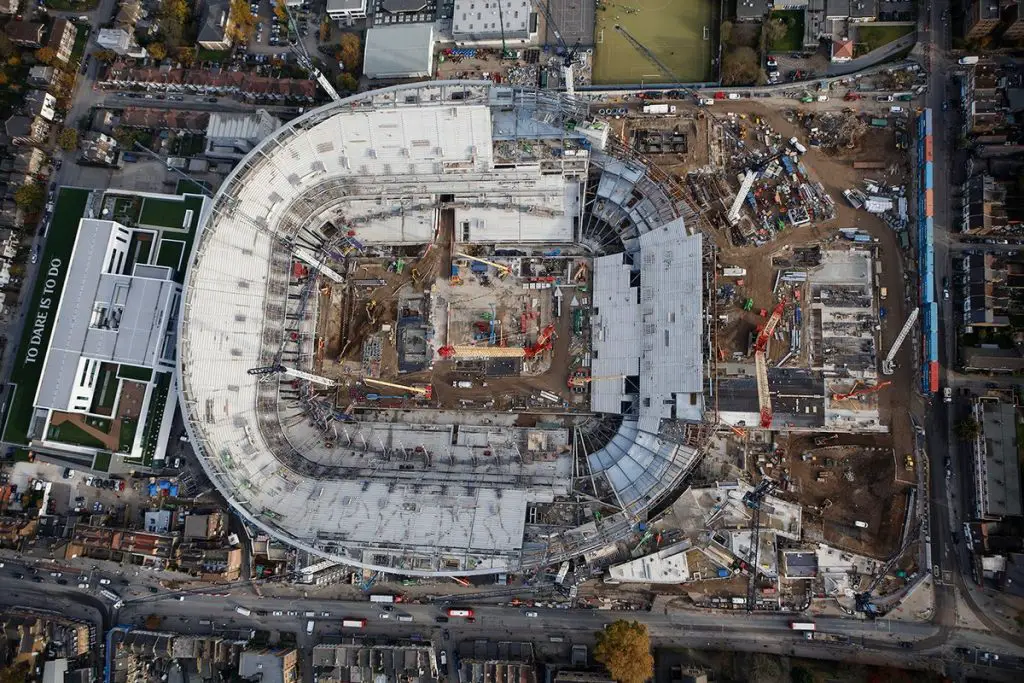 What is it that keeps you interested in the latest developments of the new stadium? That may be different for different fans but for me, the excitement of seeing something world-class being built from the scratch is an exciting journey.
Starting from the time the old White Hart Lane played its last game until the time the first ball would be kicked at the new stadium, it is a journey for the fans. And, the club acknowledges that fans are a huge part of this and want to make them part of it as much as possible.
That probably explains why the club is releasing photos of construction from time to time to give a glimpse of what is being built. As we have seen from various posts from the club's official Twitter account so far, what is being built is majestic!
The stadium, once complete, would be one of the best in England – if not Europe. People talk about it being better than bitter rivals Arsenal's, but I would say we need to think beyond the Gunners and gun for being the best in Europe.
The new ground is estimated to be ready in time for the start of the 2017/18 season although there were rumours earlier this summer that the start date could be pushed further.
There was no confirmation from the club on that front as the construction goes on in full swing to get things into shape before the start of new season. While this new stadium is being constructed, Tottenham have made Wembley their temporary home.
The club officially posted a photo on Instagram from the top of the current build, and the first look is spectacular. Of course, there is a lot of work yet to be done as we can see from the picture that the ground needs a lot to be done before it can get fully functional next season.
The stadium, which is being planned to host NFL games in addition to football fixtures, is already catching a lot of attention. I hope that it gets ready in time, and in the mould of the old White Hart Lane!