Tottenham Back In The Race To Sign Attacker After Pochettino's £20.3m Summer Bid Was Rejected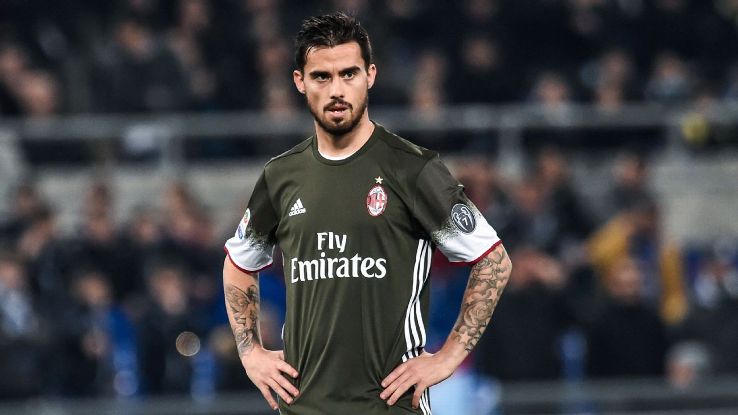 Tottenham Hotspur and links to a forward? Looks like this is a match made in heaven because every time I check something about the club, a new forward is linked.
I won't blame the club or the media because, for a long time, Mauricio Pochettino has been searching for an able supporting player for his star forward Harry Kane. He's also been looking to add more firepower to the wide areas. A long list of players – successful at other clubs or with huge potential – have joined the club only to falter at the White Hart Lane.
No wonder then that the club is reportedly getting ready to table an official bid in January for AC Milan playmaker Suso. According to the news in the Italian media outlet Calciomercato, the North London club are readying a swoop for the Spaniard in the winter transfer window.
This is not the first time that Tottenham have been linked with the player because back in the summer transfer window, the club was reported to have failed in their pursuit of the former Liverpool player. It was reported earlier that Pochettino had tabled an offer of £20.3m for Suso in the summer which was duly rejected by the San Siro club. He has subsequently signed a new contract that has a £44.2m release clause.
The release clause has apparently not deterred the Tottenham side who are believed to be contemplating an offer for the 24-year-old in the winter transfer window.
Where Does Suso Fit In At Tottenham?
The left-footer is being seen as a long-term replacement for Erik Lamela, although the Argentine has recently come back from his injury.
After flopping at Liverpool, Suso has reignited his career in Italy by starring for Milan. He has been one of the star performers for the struggling Milan side, scoring 6 goals and 6 assists in 21 matches in all competitions this season.
Will The Move Materialise?
I doubt it; not just because the fee is large enough to be prohibitive but also because Milan may not sanction the transfer. Suso may not really push for a move to London but if Spurs can get this deal done in January, it would be a massive coup.
What's your take on this?