Tottenham Fans Can Breathe A Sign Of Relief As Club Confirms New Stadium Is Build Right On Schedule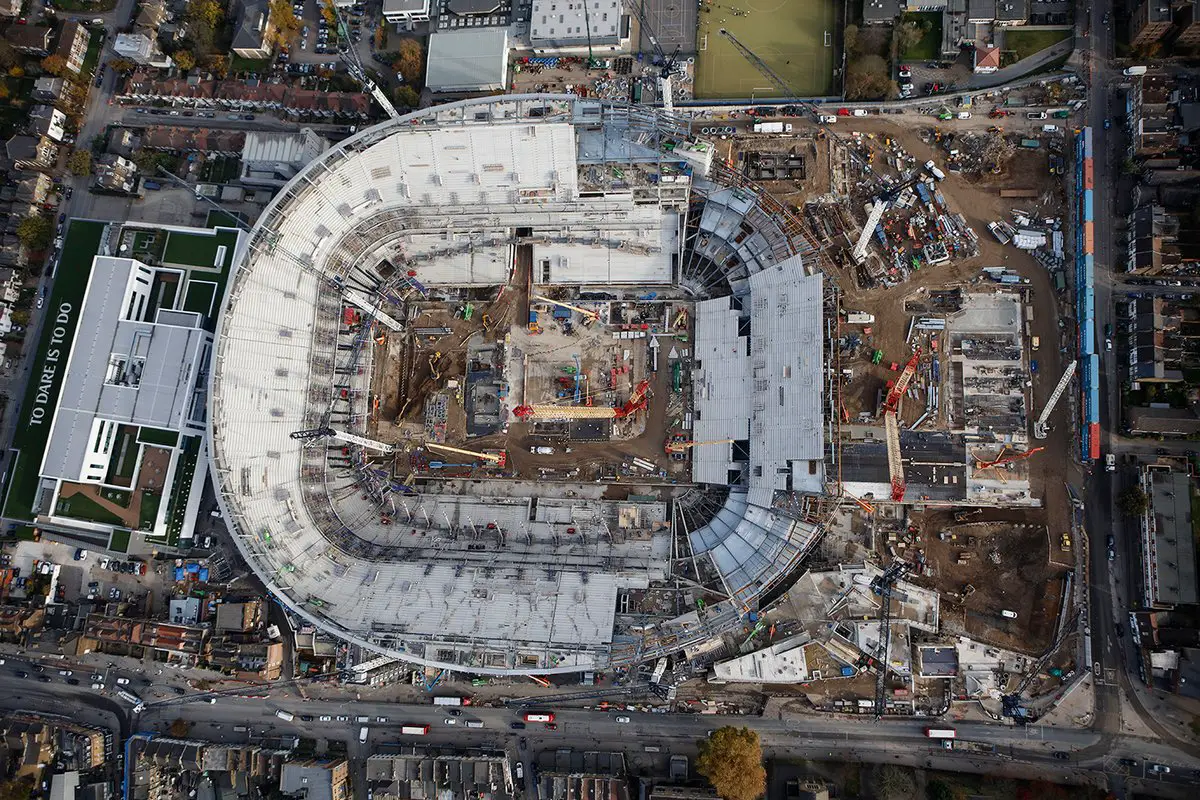 Tottenham Hotspur have moved fast to allay fears about the construction schedule of their new stadium to confirm that it is on schedule to open next season.
According to the latest reports from Football.London, it is being suggested that the new ground is rising rapidly in North London and although there are plenty of rumours suggesting that it may not be finished in time for the 2018/19 season, there is nothing to worry about.
The confirmation came from the club, which was put in a series of questions by the Tottenham Hotspur Supporters' Trust. These questions were from the fans, and the board responded to them this week.
On the question about the schedule of the new stadium, the board indicated that there was nothing to worry, as the progress was on schedule for the stadium construction to be completed on time.
"The stadium is progressing and at this stage is on schedule. Key milestones coming up include the closing of the bowl and the raising of the roof,"
Though it can't be suggested with certainty that the construction will be finished on time, the club allayed fears by saying that the overall scheme is on time even though a small number of elements are slightly behind schedule.
"Elements are ahead of schedule, elements are on schedule and a small number of elements are slightly behind. Perfectly normal on a project of this size and complexity.

"There is no crystal ball to account for anything unforeseen so can only confirm here and now that scheme is on time."
There is a section of fans – including me – who fear that the start of the next season may not be at the new stadium. As you know, the actual plan is to get the stadium ready in time for the opening of 2018/19 season. There were rumours that we may be forced to play some home games of the next season at Wembley or that the home matches could be rescheduled.
When asked by the supporters' trust about the same, the club responded by saying that they have provisioned to play early home games for next season at Wembley, although it is too early to confirm or be certain of that not happening.
There were other questions too, on the possible financial figures coming from the naming rights, which the board deftly avoided by claiming that the business plan provides for any number of partners to be linked with the club and not just be reliant on the naming rights.
All in all, it looks like the new stadium is on schedule, which is good news if you ask me.