(Video) The First Seats Have Been Installed In Tottenham's New Stadium – All You Need To Know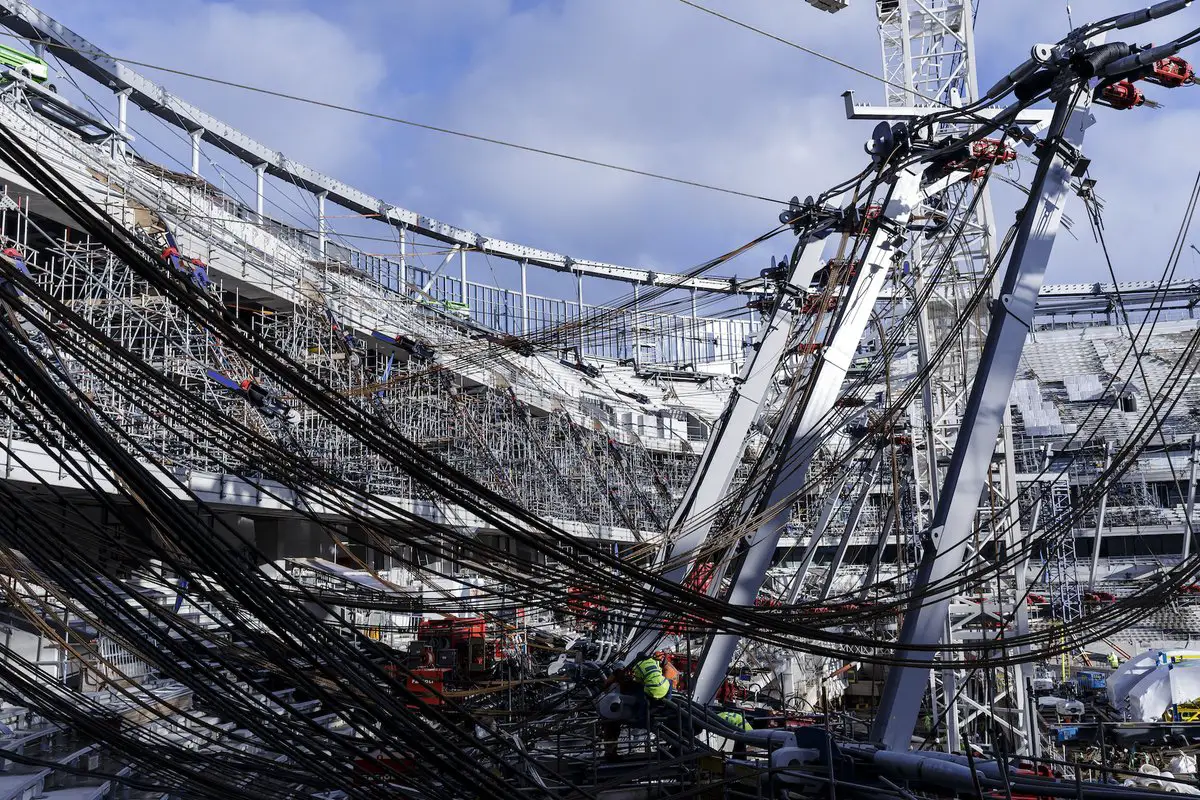 Tottenham have been sharing regular updates about the progress of our new stadium and they are back, once again, with more information about what is currently going on.
We had earlier shared a video about the progress done over the past two months and the latest video focuses on the seats that are being used in our stadium.
The first seats at #SpursNewStadium have been installed

We take a trip to where our navy blue seats are manufactured to examine the process behind their creation. pic.twitter.com/RPnvPM50cv

— Tottenham Hotspur (@SpursOfficial) December 22, 2017
The video features a look into how the iconic blue seats are made right from the scratch where the colour additives are mixed and how this is sent into a high-pressure machine to create a base for the seat. Robots and humans work together to place one part of the seat onto a cooling area before the next step of the process is taken up.
Each seat also has an installation deck that has to be made which is created using glass and nylon to make it sturdy. The two sections are then shared and put together with the operators claiming that they can produce 500-600 seats per day.
The final part of the video sees a few seats reaching our new stadium and getting installed into one of the sections, though it is difficult to find out which section it is. The stadium is going to be one of the best in the world, thanks to a number of quality installations but this video about the seats is a little too much, to be honest.
We understand that fans have to be kept up to date with all the happenings of the stadium as we look set to move into our new home and the club seem to know that pretty well that they're sharing such minute details with us. White Hart Lane was one of the greatest grounds in the Premier League and hopefully, with the help of our loyal fans, we will make our new home one of the best in the world from next season onwards.