"He is going to surprise many people" Pochettino's take on 20-year-old Tottenham starlet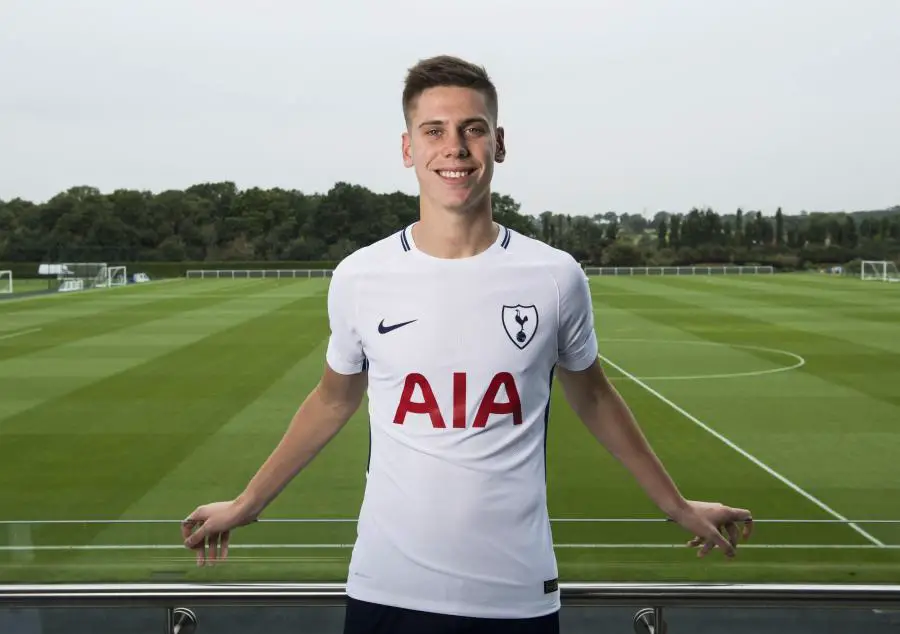 Mauricio Pochettino believes that summer signing Juan Foyth is the one player that will surprise a lot of fans as the young Argentine gets to grips with English football. There were a lot of rumours about Foyth's future but we clinched the deal for the defender from Estudiantes.
The 20-year-old is yet to make his debut in the Premier League but has played in a number of cup competitions for us. The youngster was also the player removed from our Champions League squad as we had to include Lucas Moura, given we could only name a certain number of non-European players.
Nevertheless, the manager still believes that Foyth will do well in the future and even when he was asked about the future of Toby Alderweireld and the pairing of Davinson Sanchez and Jan Vertonghen, he pointed out that Foyth will need time to adapt to the Premier League.
"We need to think of Juan Foyth too, he is 20 now and a great talent too. He only needs time to adapt himself to the Premier League", Pochettino was quoted by Football.London.

"He is going to surprise many people. Juan is a great kid with a lot of quality to become one of the fantastic centre-backs in the Premier League and Europe too."
That will come as great news for us as the youngster could turn out to be another Sanchez. The Colombian has been an excellent defender and even though we paid a hefty amount for the 21-year-old, no one can say that money was not well spent.
Pochettino also praised Vertonghen as the Belgian has been one of the most consistent defenders in the Premier League. After nearly four years in England, he has become one of the best too.
"He has unbelievably quality, physical condition, technique. He has improved in an aspect that was so important for him, the mental aspect. Now I think he is a complete centre back. He deserves to be praised. We have worked a lot together to reach the level that he is at today."
Vertonghen is another player that has contract issues, with his running out next season but Pochettino is willing to fix that out.
"The club believes that he needs to be rewarded," he said. "He is one of the important players in the side."
Hopefully, Foyth will come good too and we end up having some of the best young defenders in the world playing for Tottenham.