'I'm in disbelief', 'We didn't deserve this' – Tottenham Fans in disbelief after shock defeat against Juventus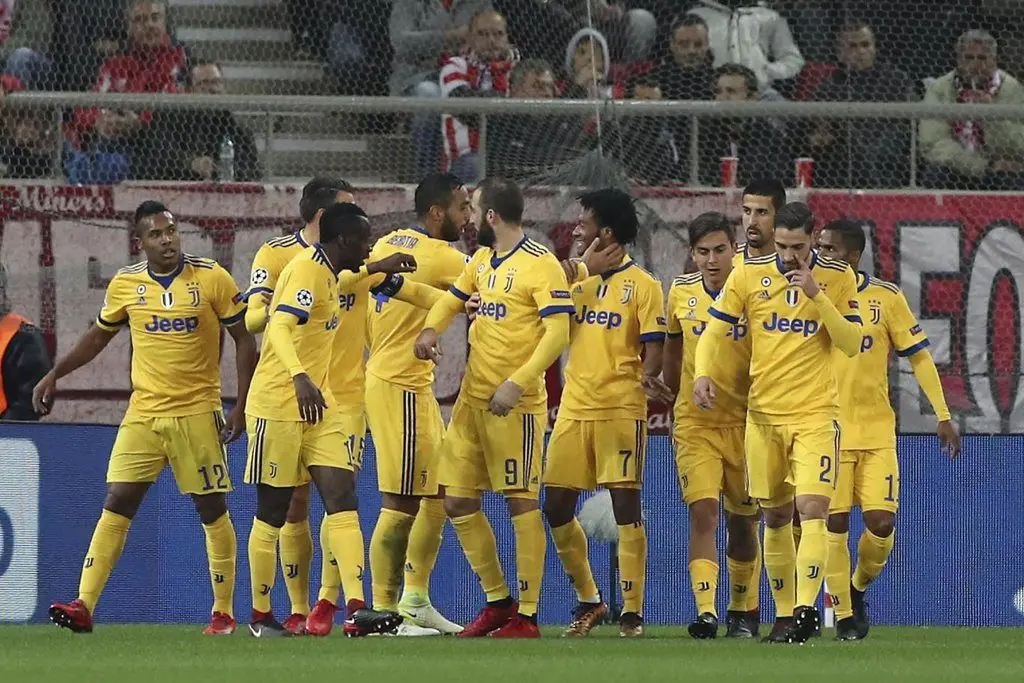 Tottenham were knocked out of the UEFA Champions League after two goals in three minutes from Gonzalo Higuain and Paulo Dybala sealed the Old Lady's qualification in the quarter-final of the competition.
Coming on the back of a 2-2 draw in Turin from the first leg of the round, it were Tottenham who opened the scoring through Son Heung-Min some six minutes before the halftime. The scoreline could well have stated differently had Tottenham were a bit more clinical. The likes of Harry Hane and Son Heung-Min were awarded a host of opportunities but Buffon stood firm to deny everything the duo threw at him.
Tottenham were in cruise control in the first half, but Juventus could well have had the last laugh when defender Jan Vertonghen bought Douglas Costa down in the area with a clumsy challenge. Referee Szymon Marciniak and his assistant simply waved play on and the chance went begging. Some minutes before that, Harry Kane somehow managed round off Giorgio Chiellini before getting past Gigi Buffon and all he had to do was to find the net. The striker's attempt, however, hit the side netting.
A defeat means Tottenham lost their first game in 18 matches while for the visitors, they are now unbeaten since 22 November – a run of 20 games. Having said that, Tottenham have become the first English club to get knocked out of the Champions League as Manchester City – despite a 2-1 defeat against Basel – and Liverpool are through in the quarter-finals, while Chelsea and Manchester United are yet to play their second leg.
Juventus, soon after the hour's mark, bounced back strongly but it is safe to say their goals were a result of poor marking by Tottenham defenders. Stephan Lichtsteiner had delivered a cross into the area towards Sami Khedira, and although the German's initial effort seemed off target, Gonzalo Higuain came out of nowhere to tap it into the net. Some three minutes later, the Argentine was involved in Juventus' second when he found Paulo Dybala making a run through on goal and the 24-year-old made no mistake in giving his side the lead.
That being said, the only viable option Tottenham now have to get their hands on a silverware is the FA Cup, where they are scheduled to play Swansea City in the quarter-finals.
Meanwhile, for the fans, this is how they reacted to the defeat.
Kane flops in a big game again, when will you all realise he is just a stat padding average striker

— ArsenalKid94 (@ArsenalKid94) March 7, 2018
Good job on putting on the pressure lads pic.twitter.com/mmoPAoKry1

— Jeff (@StreamsManUtd) March 7, 2018
I'm in disbelief

— Doni (@SonsOutBumsOut) March 7, 2018
I'm in disbelief because we dominated, fully deserved to win, then we swithc off for two mins and lose the game. Also kane hitting the post in the last min of the game was just bitterly disappointing

— Doni (@SonsOutBumsOut) March 7, 2018
Most undeserved win ever tbf

— Jonathan (@wkdvenomth) March 7, 2018
😭 unlucky 😭😭😭😭😭😭👋🏻👋🏻👋🏻👋🏻

— T Mullarkey (@TMullarkey) March 7, 2018
We didn't deserve this at all but we let them back in the game.

— Victor Ramirez (@goldtm87) March 7, 2018
Breaking New : Giorgio Chiellini was stopped at Heathrow Airport and told to remove Harry Kane from his pocket 😂😂😂😂😂

— ADEYEMO OLUWASEGUN (@Og_Oluwasegun) March 7, 2018
I'm tired of going out of competition ls with heads held high. I'd much rather Poch grow a set of balls and make changes when something is wrong instead of waiting. Then we can win competitions with our heads held high.

— Dusty (@ffsSpurs) March 7, 2018
Proud of the boys, best team lost. COYS

— Si Thackwell (@SiThackwell) March 7, 2018
I pray to God every night hoping you keep Dier out of the squad

— Dom (@Aurierified) March 7, 2018
Pressure FC

— #WengerOutNow 🇰🇪 (@profCymoh67) March 7, 2018
Gutted, such a good result away, the 1st half Son goal earlier today, the chances…we played hard, we deserve better, HEADS UP LADS!#COYS

— Conor Hinds (@ccohinds) March 8, 2018
Poch a great coach but needs to get some tactics right. With 1-2 down in 67th minute on a high voltage match yet bringing first change in the 75th minute.
Dier should have been replaced earlier.

— SUBHADEEP TOTTENHAM MUKHERJEE (@SUBHADE72230087) March 7, 2018