'It was my idea to sign him' Mauricio Pochettino admits he wanted to sign late defender Davide Astori for Southampton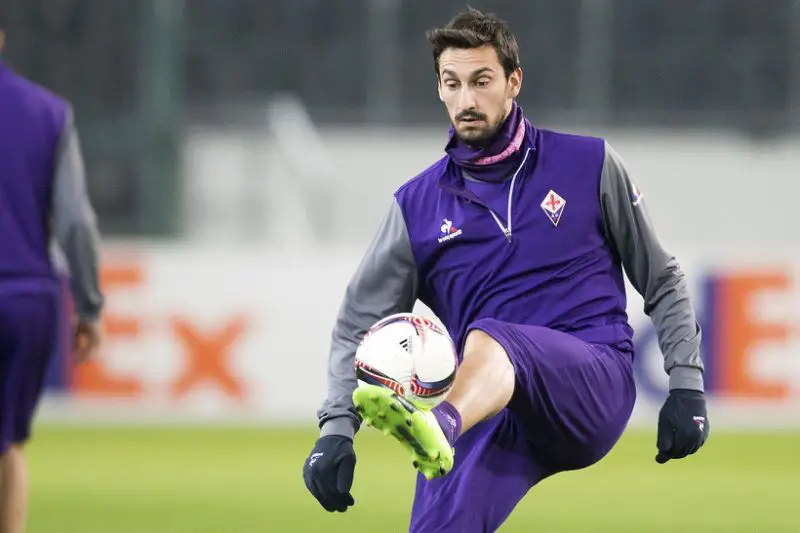 Tottenham manager Mauricio Pochettino has paid a fitting tribute to former Fiorentina captain Davide Astori, who sadly passed away a couple of days back following a "sudden illness". Speaking about him further, the Argentine manager also admitted that he tried signing him at St. Mary's during his spell with Southampton.
The news of Astori passing away unearthed last weekend and following that, the Italian Serie A officials decided to postpone all of the weekend's fixtures while the UEFA – as a moment of honour – decided there will be a one minute silence before every Champions League and Europa League game. Also, as things stand for his club, Fiorentina, the club from Florence along with Astori's former club Cagliari – where he spent eight years – decided to retire the number 13 shirt which Astori wore for both the teams.
Also, according to Football Italia, the club from Florence also decided to donate Astori's wages to his partner and daughter. The 31-year-old late defender leaves behind a partner, Francesca, and two-year-old daughter, Vittoria. The aforementioned source adds that Astori was due to sign a new extension with Fiorentina and after a Lega Serie A meeting, CONI President Giovanni Malagò affirmed that the club will pay Astori's salary to his family.
Tottenham are all set to play Juventus tonight – in the second leg of the round of 16 of the Champions League – and as mentioned, there will be a minute's silence as a mark of tribute before the fixture.
Speaking ahead of the fixture, Mauricio Pochettino sent his condolences to the late defender's family and revealed that he tried signing him while his time with Southampton.
"First of all, I want to send all my condolences to David Astori and all the people that love him and I think it's a massive tragedy.

"I had the possibility to meet him five years ago because it was my idea to sign him when we were at Southampton. I took three hours to have lunch with him and he was a great kid, great person, great professional, great player.

"It was very sad news, devastated to hear the news and we share the pain with all the people in Italy and Florence and I send all my energy to his family."
Pochettino already has a scare of losing one of his players earlier during his managerial career. Back in 2009, Espanyol were in Florence, preparing for their pre-season fixture and during the tenure, Daniel Jarque suffered a heart attack at the age of 26 and passed away.
"Yes, for me, it was like, for everyone, it repeated everything in my mind with what happened in Florence, with what happened with Dani when I was manager of Espanyol.

"I know it's so difficult, it's impossible to take away that pain and find an explanation. It's so difficult, it's so difficult to understand what happens in these type of things."
Astori's passing away is a real tragedy but Spurs will be focused to win against Juventus on Wednesday and qualify for the quarter-finals of the Champions League.