"Am I dreaming?" ,"Name the stadium after him" – Several Tottenham fans react as this star's performance seals Champions League final
Latest Spurs news: Fans go crazy as Lucas Moura hat-trick sends Tottenham to Champions League final
Tottenham seemed set for a heart-break in the Champions League after having reached the semi-final.
The English side had clawed their way back from a 2-0 deficit against Ajax and were on the brink of elimination from the Champions League.
Mauricio Pochettino's men showed great spirit and determination in the second half at the Johan Cruyff Arena.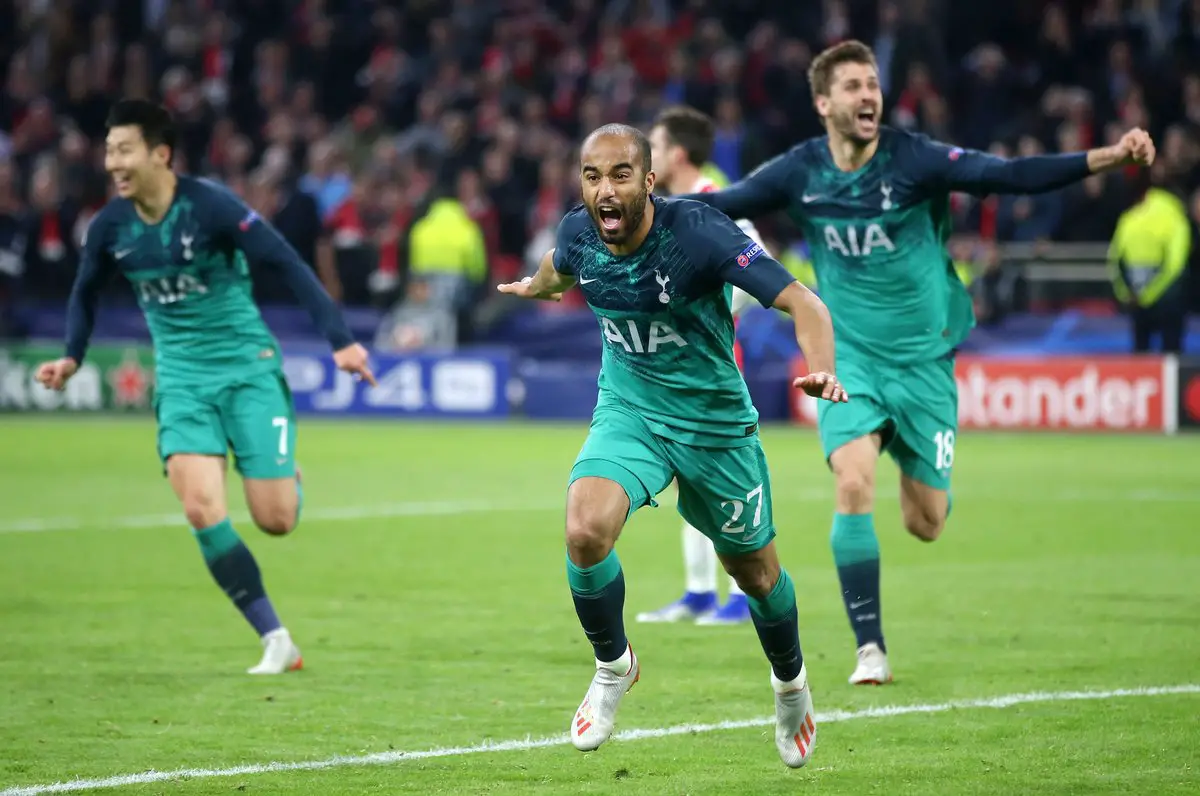 They were trailing 2-0 after a slow start but Lucas Moura had made it 2-2 thanks to a couple of quick-fire goals.
Ajax still held the advantage after their 1-0 win over Spurs in the first leg, but there was more drama to come.
Tottenham pull off an epic comeback
Moura might have scored a pair but Spurs still needed one more goal. Both teams had their chances to kill the tie in a frantic second half, and it seemed like the game would end 2-2.
However, there still was time for another huge moment as Moura's late shot somehow crept into the Ajax net.
This was almost the last kick of the game as the Tottenham players celebrated wildly. The Brazilian has scored 15 goals for us in all competitions this season, but these were his first strikes for us since a hat-trick against Huddersfield in April.
The belief running in the side will be on another level as we prepare for Liverpool in the final.
Several fans were ecstatic after Moura's last-second heroics and reacted on social media.
BUILD A STATUE, GIVE HIM A LIFELONG CONTRACT, NAME THE STADIUM AFTER HIM.

— Diego (@Buried_Horizons) May 8, 2019
Tottenham generating the impossible comeback Liverpool made last night, but this one away rather than home

— Dr. Roy Schestowitz (罗伊) (@schestowitz) May 8, 2019
Lucas Moura is the first Brazilian player to score a hat-trick in a Champions League semi-final.

Not Ronaldo. Not Rivaldo. Not Ronaldinho. Not Neymar. 🇧🇷 pic.twitter.com/lSvSObWJ0d

— Mussa (@mozyinho) May 8, 2019
MOURA AT HALF TIME pic.twitter.com/UD8KzXnPD7

— Winttr (@ItsWinttr) May 8, 2019
What DID I JUST WITNESS!!!!!

— 🇻​🇮​🇸​🇮​🇹​ 🇧​🇱​🇺​🇪​ 🇵​🇱​🇦​🇳​🇪​🇹​ 🌎 (@VisitBluePlanet) May 8, 2019
He is the GOAT

— Joao (@TheFreZing) May 8, 2019
I HAVE TEARS

— ματτ (@im_matt5) May 8, 2019
Lucas Moura!Our new hero! #COYS See you on finals! pic.twitter.com/ZNi7nxQivJ

— luiz.han (@luizhan2) May 8, 2019
Am I dreaming

— Steven gates (@sgates75) May 8, 2019
Don't write off Spurs in this Champions League

— Daniel (@DanielLevyReal) May 8, 2019
YOU DID IT I DONT KNOW HOW BUT THANK YOU

— Brett 🍞 (@HorizonsFinest) May 8, 2019
Read more Tottenham news, click here – Latest Spurs news