Tottenham defensive target ready to seal North London move but price tag remains at €55m
Atalanta set the price tag for Tottenham target Cristian Romero
Journalist Fabrizio Romano's tweet cleared up the situation between Tottenham and Cristian Romero. Contrary to other reports, Romero has not turned down a potential move to North London.
Tottenham. Gollini will fly to London today, done deal. Talks ongoing with Atalanta for Cristian Romero – the player hasn't turned down any proposal but still no agreement between clubs. Price tag around €55m. ⚪️ #THFC
Davinson Sanchez is not included in the deal as of today.
— Fabrizio Romano (@FabrizioRomano) July 22, 2021
Atalanta's stance
Fabio Paratici, the new managing director of Spurs set his eyes on Romero. However, Atalanta have stayed put on the €55m price tag. Club CEO Percassi spoke that they view him as 'one of the best centre-backs' and will hold on for the right bid.
Atalanta CEO Percassi: "Gollini has serious chances to join Spurs. Romero? Tottenham interest is normal… but he'll stay if we don't receive the right bid, as he's one of the best centre backs". ⚪️ #THFC
Gollini deal is done. Talks ongoing but still no agreement for Romero.
— Fabrizio Romano (@FabrizioRomano) July 20, 2021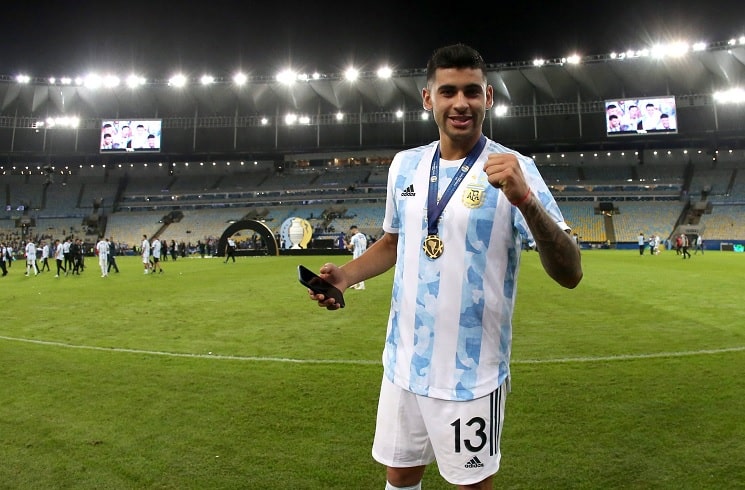 About Cristian Romero
Cristian Romero is a product of Belgrano's youth setup. He made his debut for the first-team in 2016. Genoa signed Romero in 2018. After making 27 appearances for the club, he caught the eye of the Old Lady. Juventus signed Romero in 2019 and loaned him back to Genoa for a season.
Juventus still did not seem convinced by Romero. Atalanta picked him on a two-season loan. However, Atalanta have mentioned that they will exercise the buy option in his contract. Hence, they are eligible to potential trade with Tottenham.
For a brilliant 2020-21 season, Romero was crowned as Serie A's best defender. Romero was a part of the Argentina squad, which won the Copa America Final 2021.