Injury News: First-team Tottenham attacker could return in time for Leicester clash
Tottenham Hotspur forward Steven Bergwijn set to return from injury ahead of Leicester clash
According to LeicestershireLive, Tottenham Hotspur star Steven Bergwijn has recovered from the injury he suffered in the last week of December and could return to the team ahead of the match vs Leicester City.
Steven Bergwijn joined Tottenahm from PSV Eindhoven in 2020. Even though the Dutch forward showed some good performances in the early phase of this season, his growth has majorly been disrupted by injuries.
In September, an ankle injury ruled him out for more than three weeks. And in the last week of December, the 24-year-old winger suffered another fitness issue that has kept him out of action until now. 
Amid Bergwijn's injury, Antonio Conte was short of backup forwards. The situation deteriorated when Son Heung-min also picked up an injury not long back. Looking at the lack of experience in Bryan Gil and Jack Clarke, the Italian manager had to play a 5-3-2 formation with only Harry Kane and Lucas Moura in the front. 
However, the LeiestershireLive has provided an update on Bergwijn's health, stating that the Dutch international has returned to fitness and could find a position on the bench for the clash against the Foxes.
Bergwijn gives injury boost
Amid the increasing injury issues, Antonio Conte may not want to risk the fitness of the 24-year-old forward by putting him straight in the starting XI but it would be uplifting to see the Dutchman feature in some capacity against Brendan Rodgers' men.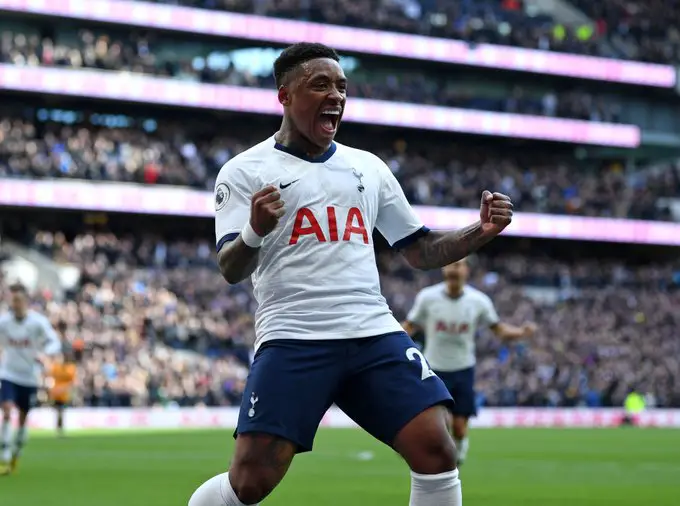 The injury to Bergwijn shows how vulnerable we are if one of our main forwards make themselves unavailable for selection. The Dutch international has shown signs of reaching a top level if he maintains the level he has been playing at. But, looking at our current situation, we have to find more viable backup options in the frontline.
More Tottenham Hotspur News
Harry Kane has been without a backup for a long time, and signing a quality 'number 9' would definitely help our team's overall performance. As Son hasn't still returned from his injury, Bergwijn would get a good amount of chances to prove his worth. 
Having him back soon in any capacity is certainly a big boost. An able operator down the flanks, he certainly adds bite to our attack and is an asset to have- albeit on the bench.