Likely Midfield Signings for Tottenham in January
For all the progress that Spurs have made under Antonio Conte, it is clear that he is not satisfied with the current squad and strengthening in the transfer window is a priority, particularly in the centre of midfield.
Victor Wanyama and Mousa Dembele once formed one of the Premier League's top midfield pairings, but those days are long gone. Spurs have struggled in the central midfield since those two departed the club. Giovani Lo Celso and Tanguy Ndombele, both signed in 2019 by Mauricio Pochettino, have not worked out as he had hoped.
To be fair, Oliver Skipp is having a great season, and Harry Winks has been in good form lately, but as a group, the central midfield players are short on goals, assists, and overall effectiveness.
So strengthening the midfield is top of Conte's list if Tottenham are to continue to improve. Currently, fans checking out football betting apps with the intention of backing Spurs to finish in the top four will see that they are rated as the fifth favourites. That is not a situation that the Italian manager will be happy with.
Likely Signings?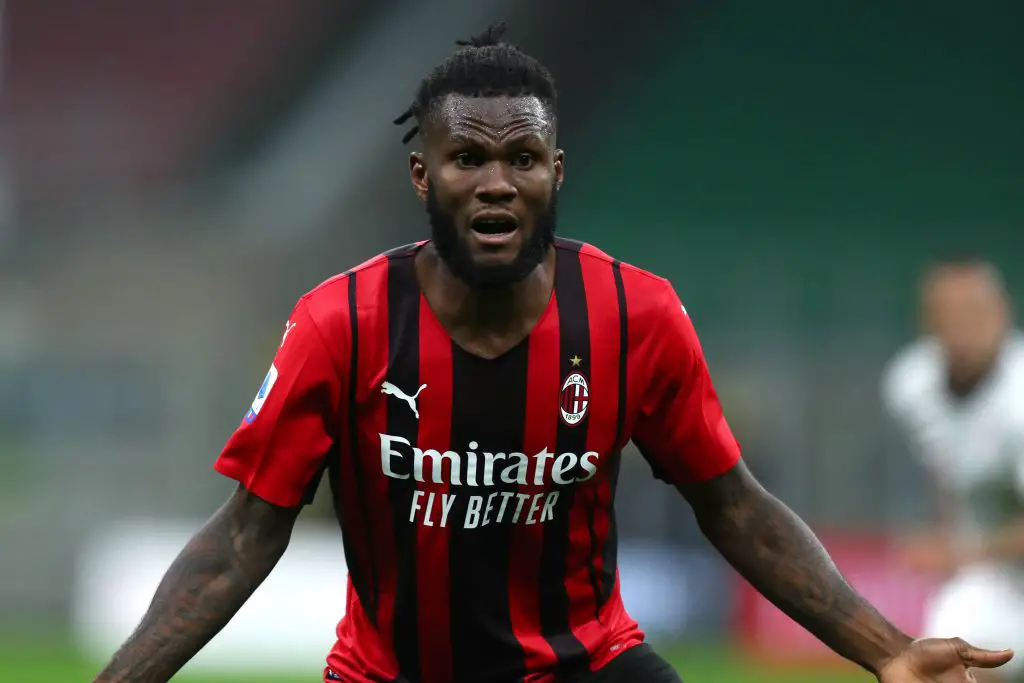 According to the pundits and media rumours, Franck Kessie of AC Milan is the number one target for Spurs before the end of the transfer window.
The Ivory Coast star's current deal is expiring this summer and Conte is known to be an admirer of his talents, having reputedly tried to sign the midfielder, while he was at Inter Milan. And the experience of Ndombele, who was on the receiving end of booing during the Morecombe game, may have prompted the club to move.
According to some reports in the UK media, Spurs offered Ndombele in an exchange deal, although Milan are said to have rejected the proposal. Nevertheless, the story has continued to hang around and it is rumoured that Tottenham have been in talks with Kessie's team over a pre-contract agreement, a deal that would see the midfielder eventually join at the end of the current season.
As well as offering a strong presence in the central midfield, Kessie makes a significant contribution with his goals, his assists and his overall passing. So far this season, he's scored five goals in 16 appearances and has the highest pass completion rate in the Milan squad.
If Kessie isn't on his way to Spurs, there is a possible alternative in the shape of Marcelo Brozovic. At the time of writing it is being reported that Brozovic is likely to sign a new contract with Inter, with whom his existing deal is set to run out at the end of the season.
The Croatian star is a significant part of the Inter machine, and with the Italian giants top of Serie A and on course to defend their title, there will be plenty of incentive for him to stay in Italy. Still, a host of clubs are said to be interested in the midfielder if he becomes available. That list includes Juventus, Atletico Madrid and Newcastle, but Tottenham could have the edge in that race.
Conte coached Brozovic at Inter last season when he played a role in helping the club to end Juventus' dominance of Italian football and Conte's admiration for the player is well known. That experience may count in Tottenham's favour if Brozovic, who has been at Inter since 2015, decides that he needs a new challenge. Certainly, you would have to think that Spurs would rate as a more attractive option than Newcastle, who face the possibility of relegation.
Either way, it seems that Conte is determined to upgrade the Tottenham midfield as soon as possible, and that can only be good news for the club.