"A clear plan"- PL icon praises Conte's impact at Tottenham and makes key Nuno comparison
Former Tottenham Hotspur striker Peter Crouch praises manager Antonio Conte's impact at Spurs and makes Nuno comparison
Ex-Tottenham Hotspur forward Peter Crouch has explained the difference between the managerial style of current Spurs boss Antonio Conte and his predecessor Nuno Espirito Santo, saying on BT Sports that the Italian has changed the defensive aspect of the team's game (h/t football.london).
Despite a bright start to life at the Tottenham Hotspur Stadium for Nuno, going unbeaten in his first month at the club, the Portuguese coach lost his way and found himself sacked in November.
And Premier League icon Peter Crouch believes that since Conte took over from Nuno, Spurs have stabilised their defensive line, which is typical of the Italian's preferred style of play over the years.
"Defensively it has been a lot better. Results are the most important thing and he has not lost in the Premier League this season but there have been times where it has been disappointing in the Europa Conference League, but it has been much better."
Conte has often been regarded as a defense-minded coach, with his teams usually setting up with three at the back and high-flying wing-backs to support the back line- as evidenced during his time at Chelsea and in Italy. It's seen him bring silverware with previous employers, and fans will hope that the Italian's methods work in North London as well.
Much-needed change
Improving the Lilywhites' defence will be a priority for the manager, and Conte suggested that he was looking for incoming signings this transfer window in an effort to strengthen his squad. The Spurs boss admitted that although it would not be easy to sign players in January, he has found himself in a situation where the squad is not that big and needs new blood.
Conte's comments suggest that the Italian has a plan to take Spurs to new heights, and Crouch complimented the manager's approach to success, saying it was what differentiated him from Nuno.
"I think there is a clear plan, under Nuno you couldn't see what he was trying to achieve but since Conte's come in, you can see with the running stats, you can see there is a clear plan and a clear shape and there seems to be a direction which is all Spurs fans wanted."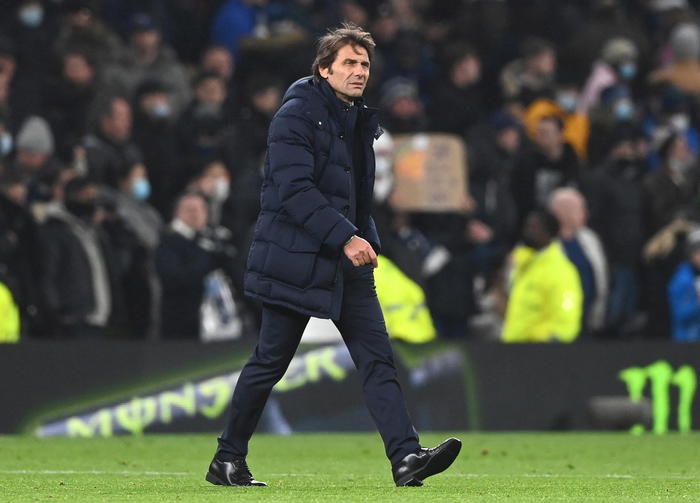 Spurs fans have been buzzing since Conte's arrival, with the Italian proving to be a serial winner everywhere he's managed. Conte's appointment sends a signal to rivals as well as fans, saying that the club mean serious business in our efforts to bring silverware home.
To no one's surprise, the former Chelsea manager has come in and reverted Spurs to a three-man defence. However, it has also seen our team be more solid at the back and provide a much-needed balance, as we had been guilty of giving up leads and leaking goals at the most unfortunate times.
More Tottenham Hotspur News
However, it is clear that we need more reinforcements in the team to truly make us world-beaters and compete at the top. Signing Conte was the first step in ensuring success, with the Italian being tactically astute and adept at handling high-pressure situations.
If the board is wise, they would back our manager and ensure that he gets the personnel he requires, so that we can get ourselves back to the top as soon as possible. Conte has already made an impact at Spurs within a few months with the current squad at his disposal, so we can hope that the boss can spur us on to greater heights with new players who can fit in with his system. After all, it is only fair to let the ex-Juventus boss purchase the parts of the trophy-winning machine he aspires to make at N17.