Transfer News: Spurs failed in late attempt to steal 22-year-old Serie Star
Tottenham Hotspur failed in a last-ditch attempt to lure Dusan Vlahovic from Fiorentina
According to Romeo Agresti of Goal Italia on his Youtube channel (h/t The Express), Tottenham Hotspur director Fabio Paratici was unsuccessful in a last-ditch attempt to sign Dusan Vlahovic.
The Lilywhites managed to secure two exciting prospects in the form of Dejan Kulusevski and Rodrigo Bentancur in January but failed to land one of their most high-priority targets in Vlahovic.
The 22-year-old striker wasn't short of suitors, with fellow Premier League rivals Arsenal also showing great interest in securing his services. Whilst both the North London clubs failed to get a deal across the line, Juventus snapped up the talented youngster for a fee of £66.6million.
Fabio Paratici made one last attempt for the Serbian international, but it was still in vain as Juventus pulled through and brought him to the Allianz Stadium.
Spurs struggled to land many of their targets in the January transfer window but could salvage their window on deadline day as Paratici managed to secure deals for Kulusevski and Bentancur on deadline day.
The Lilywhites have faced a chaotic period of a constant rebuild in the last few years. The club has struggled to recreate the kind of success that they enjoyed in the 2018-19 season under Mauricio Pochetino, where he led the North Londoners to the finals of the UEFA Champions League.
Since that time, Spurs have witnessed several managers come and go without making a significant impact at N-17. This window also saw the Lilywhites ship out of several players with an intent to create a young and hungry side full of attacking prowess.
Vlahovic is one of the finest young strikers in the game and showed great promise with La Viola. He has scored 20 goals and provided four assists in 26 matches across all competitions this season, a number that speaks volumes about his consistency.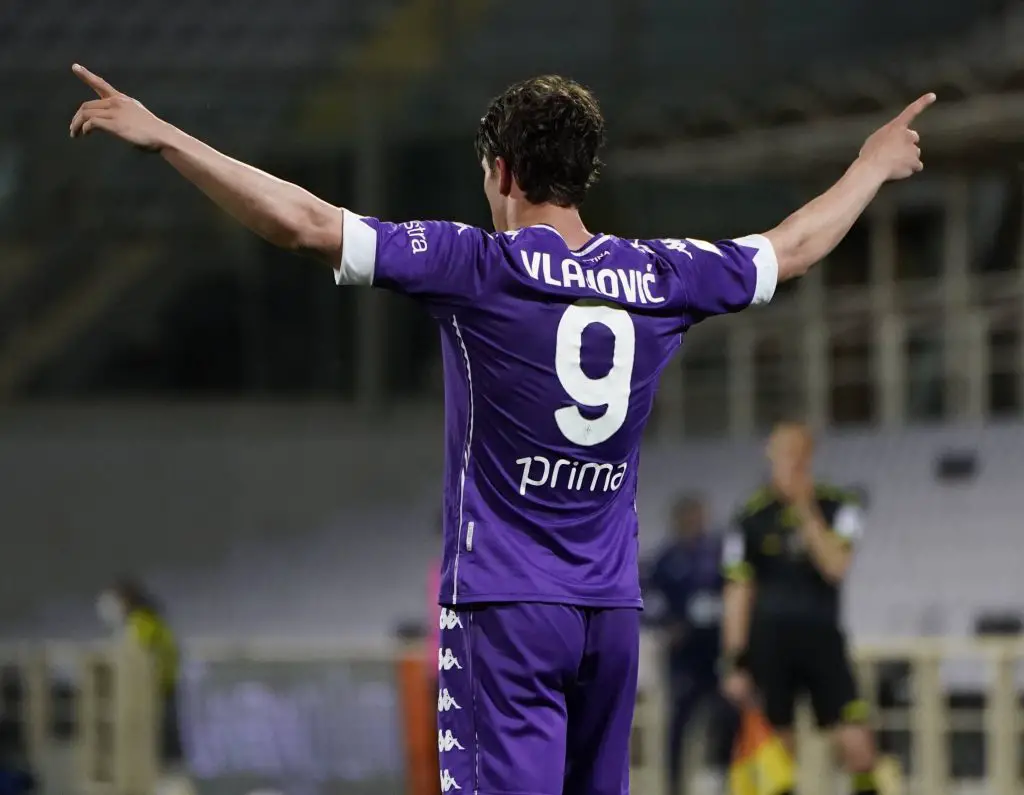 The Turin-based club can also afford the Serbian professional striker an opportunity to play in the Champions League, unlike the likes of Spurs and the Gunners at the moment. The Champions League is a great stage to show your potential for any budding professional footballer and it is imperative that Tottenham get back into the competition as soon as possible..
More Tottenham Hotspur News
That could possibly have been another factor why Vlahovic and other top targets may have opted for other places that offer an opportunity to stand out amongst the elite clubs in Europe. There is no point in ruing about the past but Spurs will have to pull their socks up and start performing at a higher level consistently if they want to attract the best talent in the future.
Antonio Conte is known to work his magic at several clubs across Europe and the fans would be hoping that he can do the best with the current crop of players at the N-17.