"Nuno ball"- Spurs fans react in agony as Tottenham lose 1-0 at home to Brighton
Some fans react as Tottenham Hotspur lose 1-0 to Brighton in the Premier League
Tottenham Hotspur dropped one of their worst displays of the season as they were defeated by Brighton 1-0 in the Premier League. Leandro Trossard gave the visitors all three points late in the match as he skipped past the defence to put the ball past Hugo Lloris with a brilliant finish.
The entire fixture was very cagey as both teams struggled to create clear cut chances. However, Brighton and Hove Albion were the better side as they often threatened Tottenham, unlike the hosts. The latter was restricted to half chances as they failed to even have a shot on target throughout the fixture.
Spurs seemed off throughout the match as they lacked tempo or intensity, giving the Seagulls all the time in the world to restructure their lines easily. What's more, there were multiple times when the home side struggled to even put in a throw-in which showcases how the game turned out in the end.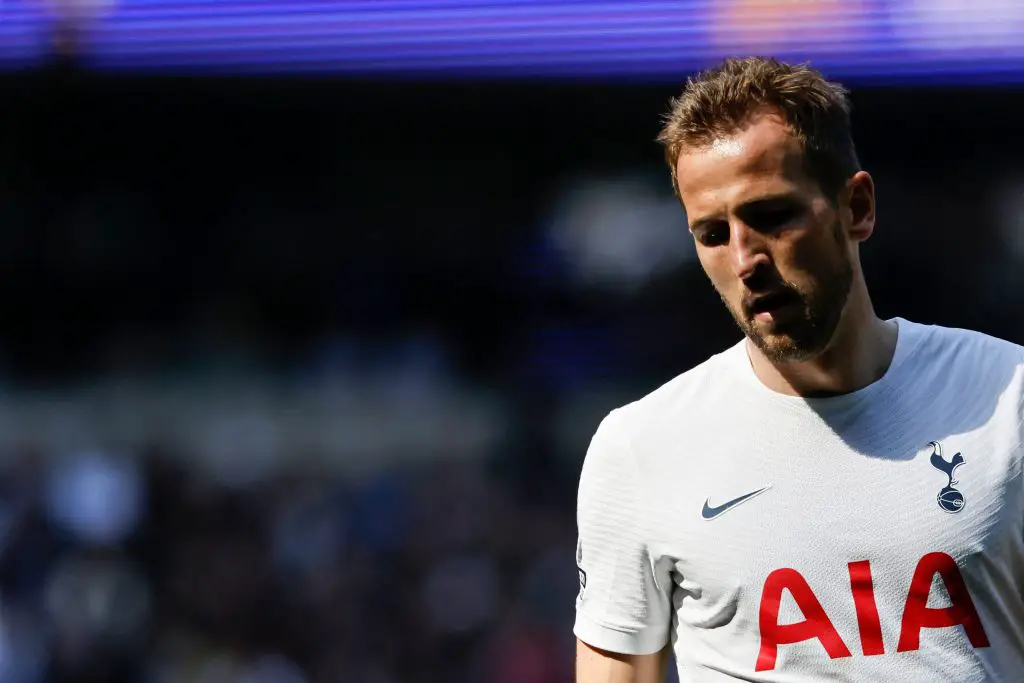 Horrendous!
Antonio Conte's side enjoyed their best phase in the game just past the ten-minute mark when they racked up four corners in succession. They failed to dominate any other moment since then as Graham Potter's side were in control throughout the match. The latter threatened Hugo Lloris' goal at times, even if they were not clear cut chances.
The biggest highlight of the first half was when both teams had a shout for a red card, but the ref was not willing to entertain both of those calls. First, Dejan Kulusevski was seen to hit out at Marc Cucurella in the 27th minute and was only given a yellow card. Later towards the end of the first 45 minutes, Enock Mwepu put in two foul challenges when he was already on a yellow card.
The North Londoners raised their tempo in the second half, but it was not enough at all. Their best chances came when Harry Kane took a quick throw in to feed Son Heung-Min, but he was blocked off by the stubborn Brighton defence. The other opportunity came just after the visitors scored as Steven Bergwijn could only hit his toe on the ball, which Kane flicked into his path.
This defeat dampens our chances of qualifying for next season's Champions League as Arsenal trail us by only three points while having two matches in hand. That further makes the North London derby an ever-important fixture for us to turn things around in the future. However, we cannot hope to achieve that outcome if performances stay like this moving forward.
Here are how some Spurs supporters reacted on Twitter to their side losing 1-0 at home on the day.
PLEASE DONT GO BACK TO NUNO BALL NOW !!!!!

— BergwijnTHFC 🇳🇱🏴󠁧󠁢󠁥󠁮󠁧󠁿 (@uK_Trapz) April 16, 2022
Never say the word final anywhere near these lot. Nobody apart from Kane not being able to thread a through ball is disgraceful. 6 points clear we couldve gotten. They have 2 games in hand and are playing saints. Sess couldve made the impact. Doherty was so missed. We go again💙

— 🇮🇹 (@Manu23588) April 16, 2022
These players need to take a long hard look at themselves today. Today of all days they decide to saunter around the pitch passing it backwards and sidewards again. Wasting corners and free kicks around the edge of the area trying to be too fancy. Every bloody time we do this!

— Darren Maguire (@darren_maguire) April 16, 2022
Classic. Nothing is ever this good at Tottenham

— Alex⚽️ (@malex200311) April 16, 2022
Very disappointing. It's done now, six games to go important not to get back into a slump.

— Spurs ITK hub (@SpursITKhub) April 16, 2022
Hojbjerg only person that should keep his head high the rest were non existent

— Cho 🇰🇷 (@thfc_cho) April 16, 2022
More Tottenham Hotspur News
midfield overrun, wingback ineffectual; somehow still sticks with 3-4-3. plays bergwijn on last 5 mins, with lucas coming on earlier. my expectations were low since 60th minute. deserved.

— mbe 🐐 (@plutoniangoat) April 16, 2022
This loss is on Conte…how could Emerson play for 90mins? doesn't offer anything on the wings………should have changed the system…..so sloppy by the team…..couldn't string two passes together…..

— FootballFan (@MTendlya) April 16, 2022