"Good chance"- PL manager provides damning update on Tottenham's midfield target
Thomas Frank has conceded that there is a good chance Christian Eriksen stays at Brentford
Speaking in a press conference as quoted by Daily Mail, Brentford manager Thomas Frank has conceded that there is a good chance Tottenham target Christian Eriksen could continue at the club beyond this season.
The former Tottenham man joined the Bees on a short-term 6-month deal back in January and has since then gone on to put in impressive performances for the Premier League side.
The 30-year-old has played 10 times for Brentford since January and scored one goal and provided four assists during this period. Eriksen has reminded everyone about his abilities during these six months.
Many clubs in England including Tottenham and Manchester United are said to be interested in the Danish attacking midfielder but Brentford manager Thomas Frank is fairly confident of keeping his star player.
"I would love to say 100 per cent, but I am convinced there is a good chance he can wear the Brentford shirt."
"The way I will see it for us is it is a win-win. He helped the team, he gave something to the fans they had never seen before at this level. We helped him back to his football life again."
Best story ever?
The return of Christian Eriksen to football has to be one of the best stories ever in football history. After the traumatizing cardiac arrest the Dane suffered during the Euros, many thought Eriksen might not play again- at least not at the top level.
Brentford gave him the opportunity to revive his career and the former Spurs star made the most of it. Now ready to give more, play more, the 30-year-old is faced with a decision on whether to stay with the Bees or move to a bigger club.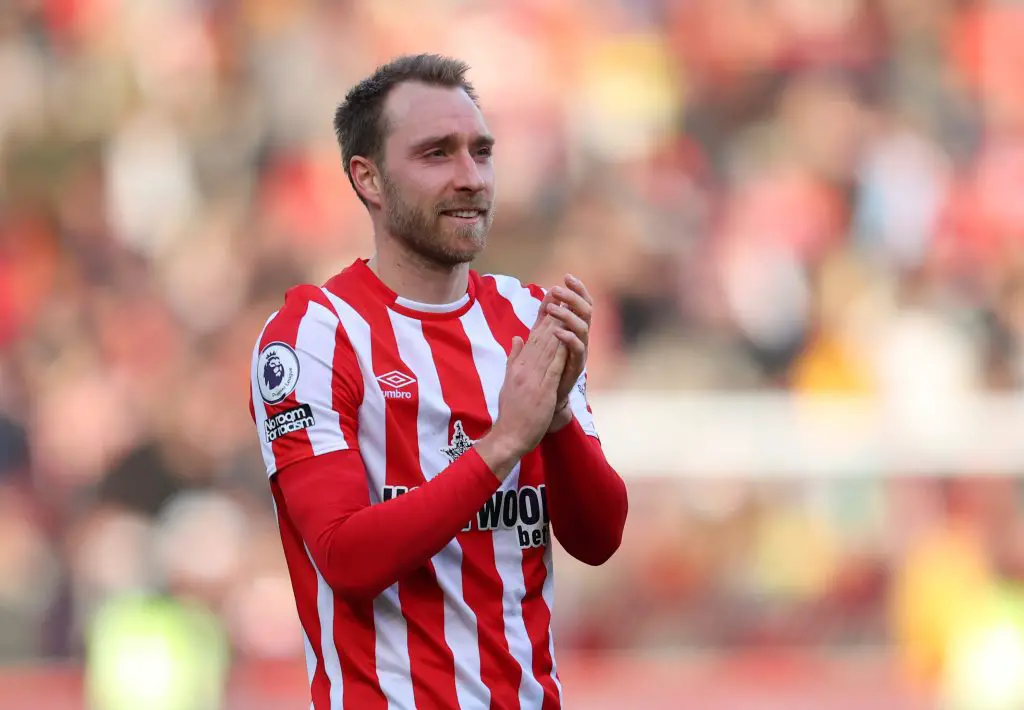 Spurs are said to be interested in signing Eriksen if he were to be available. Antonio Conte has previously worked with the Danish superstar at Inter Milan and a certain reunion could be on the cards for the duo.
Being a former Spurs player, there is a certain emotion attached to the signing and Tottenham fans would love to welcome back the player who mesmerized them on a consistent basis during his time at Old Hart Lane.
More Tottenham Hotspur News
Whatever Christian Eriksen does with his future, the fact that he is up and playing football again is one of the best things ever. Let's hope this continues for many many years to come.