Report: Tottenham in driving seat for signing Alessandro Bastoni
Spurs Transfer News: Tottenham Hotspur are in driving seat for signing Inter Milan defender Alessandro Bastoni
According to Corriere Dello Sport, Tottenham Hotspur are believed to be 'in pole position' to secure the transfer of Inter Milan defender Alessandro Bastoni in the following summer transfer window.
Alessandro Bastoni has performed stupendously for Inter Milan in this campaign. His 43 appearances across all competitions for the Italian club reflect that the Italian has shown serious growth in a short period. On the other hand, he has become more and more regular with the Italian national team following his productive display.
Antonio Conte personally knows the defender very well as he featured under him 33 times in the Serie a winning campaign of 2020/21. The Italian manager is believed to be in search of a left-footed central defender and Bastoni could become his solution for the backline.
Tottenham have been keeping a close tab on Alessandro Bastoni and now it is believed that the Spurs have been leading the race to secure his move in the following summer transfer window.
However, Inter Milan believes they should get a higher fee for Bastoni than they got for Cristian Romero last summer. In their defence, they believe the Italian has won accolades which have influenced his price tag. Now they are eying a transfer fee in the range of €60million (£50.9m) and €70m (£59.3m) for their prized asset.
Should Tottenham sign Alessandro Bastoni?
Antonio Conte has preferred a three-man backline with three central defenders in his 3-4-3 lineup. However, due to the lack of depth in the squad, the manager has been obliged to use left-footed full-back, Ben Davies, as the third centre-back in the backline.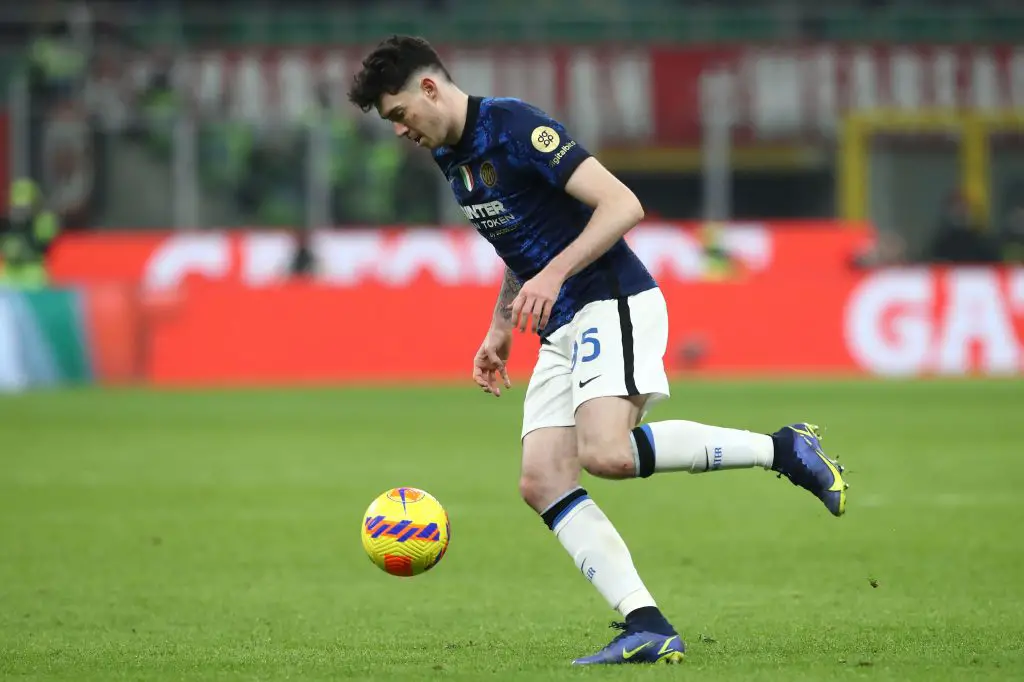 Even though the Welsh man has given good performances, a new centre-back in the backline could provide much more significant results in the following season. Spurs don't have much depth for the left-back spot and hence, Be Davies would be much suited for that role if a summer reinforcement fills the void in the backline.
The Welshman is, after all, a balanced option to have down that flank when it comes to attacking and defending.
More Tottenham Hotspur News
Try to win like your favourite team with expert predictions ahead of each game
Alessandro Bastoni has shown good performance and can have a long-standing career in Europe. Considering he is only 23, Spurs would be wise to spend the money for a greater return on investment down the line.
Tottenham's aggression in the transfer race suggests that they are highly interested in the Italian star. However, there are other big teams as well who are interested in the same defender, hence Spurs should hurry their approach in registering their first official bid.