PL rivals keen to upstage Tottenham in the race for 30-year-old PL superstar
Manchester United make a contract offer to Tottenham Hotspur target Christian Eriksen
According to The Athletic, Manchester United have proposed a contract offer to sign Christian Eriksen in this summer transfer window.
According to Football.London, Tottenham Hotspur have expressed their interest in facilitating a move for Eriksen to strengthen their midfield options ahead of the next season.
Eriksen is in line to be available on a free transfer when his current contract with Brentford expires this summer. He had signed a six months deal with them back in January as they offered him a lifeline to prove himself following his horrific cardiac arrest during the Euro 2020 campaign.
Man United are looking to race ahead in this pursuit by offering a contract to the Dane and finalising a move this summer. The Bees are eager to keep hold of him, although he has already admitted that other options are also being assessed, which could give the former an opportunity to add him to their squad.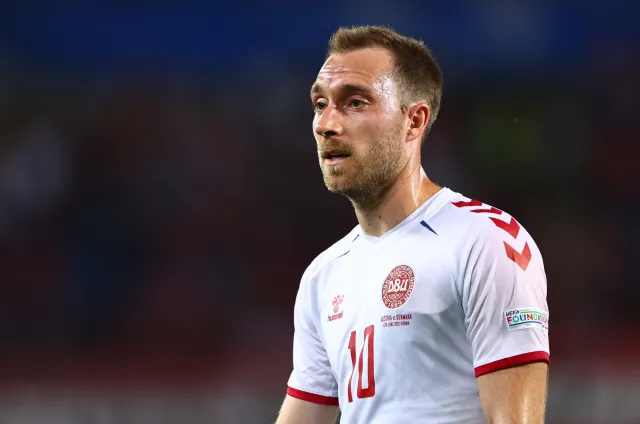 Concerns for Spurs?
This play from the Red Devils would probably cause some issues for us as it indicates their degree of interest in the 30-year-old superstar. Then again, despite their keen intention to sign him, that may not be enough to win this race as Eriksen himself needs to be convinced about his future options.
We have already held internal discussions at N17 regarding the prospect of signing the Danish international this summer. We are still pursuing him as of now, which should convey that Antonio Conte may just be interested in reuniting with his former player ahead of the next campaign.
Furthermore, Eriksen also has a desire to remain in London beyond this summer which certainly favours us over the Manchester side. Not to mention, we also have Champions League football in our hands which could potentially give us an edge over our other competitors in this pursuit.
The former Inter Milan did recently express that he is intrigued about playing in the CL once again if an opportunity arrives his way. That could land us an advantage over the others, although Eriksen did say that it is not a necessity for him at this point.
More Tottenham Hotspur News
Now that the Mancunians have ramped up their efforts by putting a contract on the table, we must raise pressure to prevent getting piped in this transfer race. Signing Eriksen would massively boost our squad with creativity which we missed at times even under Conte last season.
Moreover, we would not incur a single penny in transfer fees, giving us all the more reason to improve our midfield options with Eriksen this summer. Whether that will happen or not, though, remains to be seen.