Tottenham 'prefer' one South American forward playing in England over the other
Tottenham Hotspur prefer to sign Everton star Richarlison over Leeds United ace Raphinha
According to Football.London, Tottenham Hotspur prefer to complete a transfer for Everton star Richarlison instead of a potential move to sign Leeds United ace Raphinha. They are searching the market for additions up front, and both of them are options for them as of now.
It is claimed that Tottenham entered the mix to sign Raphinha after doubts over his move to Barcelona arose recently. Arsenal have also joined them in this pursuit despite the winger holding talks with Barca regarding a potential transfer. The Spanish club's inability to pay for the 25-year-old has opened the way for the two North London sides.
However, Spurs appear to have put the Leeds superstar down their shortlisted options. That is because they have kept Richarlison at the top of the list, which has prompted them to consider the Toffees forward as their preferred choice at this moment.
Richarlison or Raphinha?
Comparing the two Brazilian internationals, one could argue that Raphinha is the more talented option among the two at this moment. So it can be a bit surprising for some to see the North London club choosing Richarlison instead to improve their frontline.
Perhaps Tottenham's decision is influenced by other factors, which could explain the reason for their current stance. Richarlison, for example, is much more versatile than Raphinha as he can play anywhere in the attack, unlike the latter, who is suited only on the two wings.
Steven Bergwijn has already expressed his desire to leave N17 this summer, whereas Conte also has doubts about Bryan Gil's physicality. In such a case, our left-wing would be left short-handed, with Son Heung-Min being our only other option as Ivan Perisic is signed for the left wing-back role.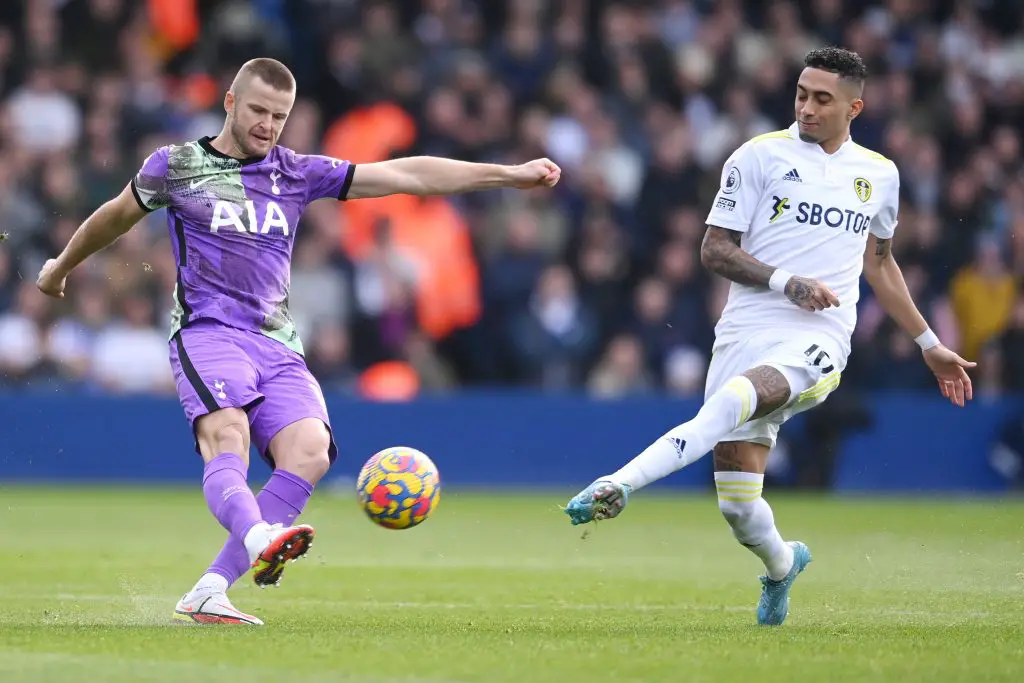 Furthermore, we also lack a reliable backup option for Harry Kane, which means that signing Richarlison would be in our best interests. After all, unlike Raphinha, the latter can play in the wide areas and even as a striker, which could perhaps suggest why we are pursuing the Everton attacker.
More Tottenham Hotspur News
We cannot shift Perisic to the left-wing either, with Fabio Paratici and co being open to parting ways with Sergio Reguilon this summer. Hence, signing Richarlison would be best to meet our need, but whether a transfer for the 25-year-old can be finalised or not would only be known in due time.