PL rivals concerned about failing to keep hold of 30-year-old Tottenham target
Tottenham Hotspur target Christian Eriksen is increasingly unlikely to stay at Brentford
According to ESPN, Christian Eriksen, who is a target for Tottenham Hotspur, is increasingly unlikely to stay at Brentford amid interest from outside England. He is being subjected to increased attention from a host of clubs at this point, following his impressive return to action back in January.
Eriksen had joined the Bees on a six-months contract in the winter transfer window, and he is in line to be available for free this summer. They have already made their offer to the midfielder, with some other sides having proposed their respective deals as well.
However, Thomas Frank's side are losing their confidence about convincing the Danish international to remain with them now that clubs from outside England have joined the race. Tottenham are actively chasing Eriksen even now, having already contacted his agents for a potential move.
Boost or blow for Spurs?
The fact that Frank's team are not optimistic about retaining the 30-year-old is a massive boost in and of itself. After all, they were the ones who gave Eriksen a chance to prove himself after suffering a cardiac arrest during the Euro 2020 last summer.
That could have held an emotional value, although it may not be enough going by this update. Then again, the former Inter Milan man is still assessing his future options before taking a firm decision ahead of the upcoming campaign. As such, there is a chance that he could decide to stay with Brentford in the future.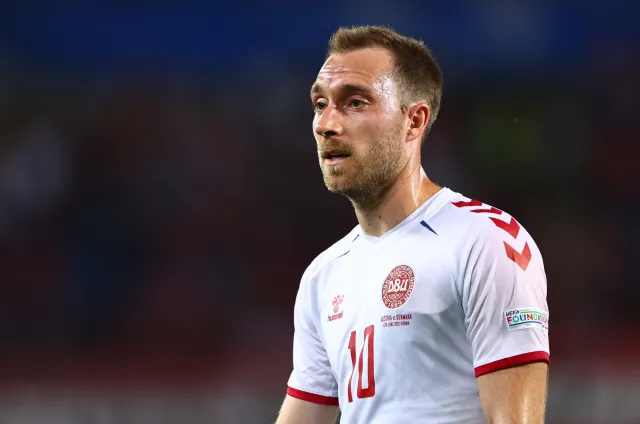 Hence, Spurs must not let up in this pursuit even though the Bees are currently concerned about their chances. More importantly, one may wonder who these new interested parties are, especially since they are not from England. Since it has been stated that others have made their proposals to Eriksen as well, it remains to be seen if they are from the continent or not in the coming days.
More Tottenham Hotspur News
Manchester United are also in the mix as they look to back Erik ten Hag to reinforce their declined midfield. Then again, one could say that we may hold an edge over our competitors since the prospect of returning to one's former club holds some weight after all.
That is especially the case when Eriksen could also reunite with Antonio Conte, as both of them have previous connections due to their time together in Milan. The attacking midfielder has admitted in the past about his desire to play in the Champions League once again, which adds to the reason we may potentially be among the favourites for securing his signature.