"He has no fear of anyone"- Antonio Conte names the Tottenham star he "speaks a lot with"
Antonio Conte says "speaks a lot with" Tottenham Hotspur star Cristian Romero
Speaking in an interview before Tottenham Hotspur's clash against Wolves on Saturday, August 20 (h/t the Mirror), Antonio Conte claimed that he "speaks a lot" with Cristian Romero, but in a good way.
The Argentina international was at the heart of a controversy in the derby draw against Chelsea last weekend. Romero was deemed to have pulled Marc Cucurella's hair during a corner kick in stoppage time with the score 2-1 in Chelsea's favour.
The referee played on and Spurs scored from the resulting corner via a Harry Kane header. Romero's temper on the pitch is also something Tottenham fans would have noticed since his move here last summer.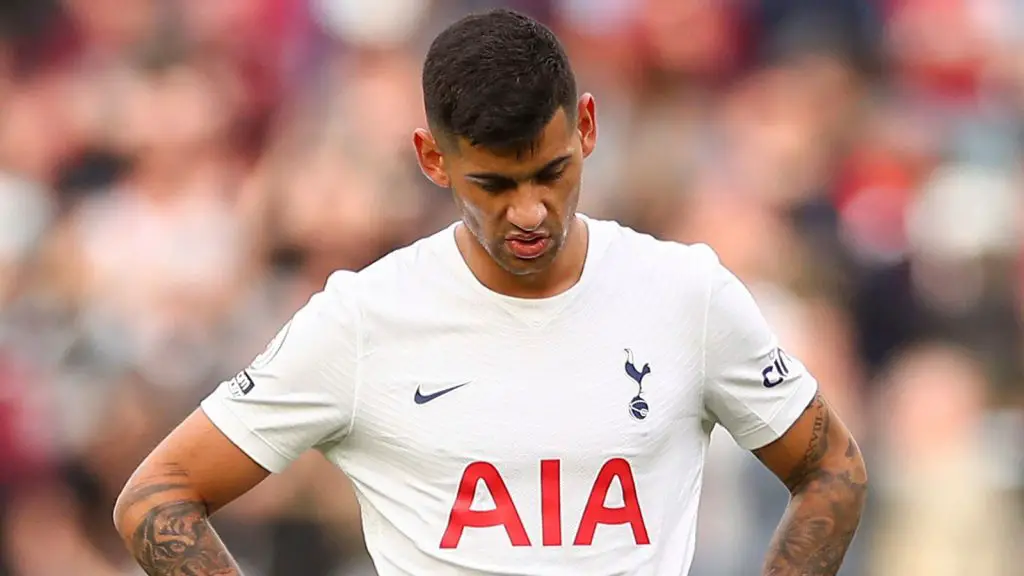 While the former Juventus star's passion is something any fan would want to see in his team's centre-back, Romero treads a thin line between a harmless outburst and a yellow card offence. For Conte, he is a player that fears no one – the ultimate compliment considering it is the Italian boss, a fearless character, saying it.
"I speak a lot with him. For sure, he's a player who's really strong physically. He has no fear of anyone. II speak a lot with my players about being strong – but always in a good way."
Referee Mike Dean has since come out and accepted that he got the call wrong and that Romero's offence was indeed punishable. However, that admission has come too late.
The 23-year-old is fit and available to take on Wolverhampton Wanderers tomorrow at N17. Spurs have four points from two games and would want to add three more to the tally when they come up against Bruno Lage's side.
More Tottenham News:
Hopefully, the fiery Argentine keeps his temper in check in that game and in the future, and learns from his mistakes. Darwin Nunez's recent red card against Crystal Palace only goes to show how a split second of thoughtless action can have long-term consequences, as the Uruguayan will miss three of his team's PL games.