"The captain is struggling"- Tottenham star Harry Kane told to rest himself for England sometimes
Paul Merson tells Tottenham star Harry Kane to rest himself for England sometimes
Tottenham Hotspur striker Harry Kane is England's captain at the 2022 FIFA World Cup. Having won the Golden Boot at the 2018 FIFA World Cup, it is understandable that he would have the hunger to win it again.
But the urge to play in every single match his team plays could cost both him and the national team in the long run. That is the view of Arsenal legend Paul Merson, who has told Kane to consider resting himself at times. He wrote on Daily Star:
"Sometimes you become a better player when you're not in the team and that would have been the case against the USA or Wales. All of a sudden there are calls for Callum Wilson to start because he looks sharp off the bench."
"Wilson is a good player but he is nowhere near the level of Kane, it's just because the captain is struggling."
Kane has started for the Three Lions in all of their games in the World Cup so far. Whatsmore, he has featured in every single match that Tottenham Hotspur have played this season.
Kane pushing himself too hard?
Merson, in this regard, is correct. While at Spurs he may not have the luxury of being benched due to the lack of quality options that can replace him without a drop in quality, but he can perhaps do this at the international level.
England's national team have more depth than any club that plays in the Premier League. This goes without saying considering they are a country that don't have to guarantee playing time to keep their best players committed to the cause.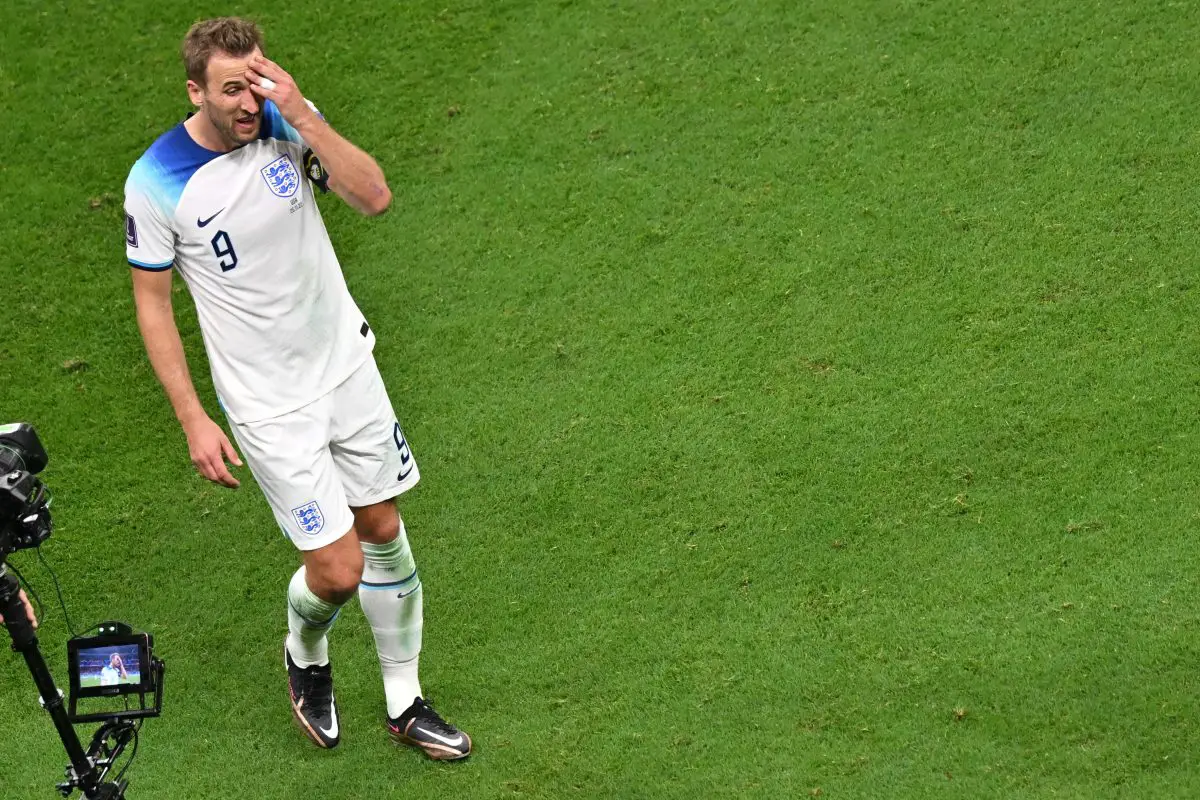 The Three Lions could have started with Callum Wilson in one of the three group-stage games, especially against the United States of America or Wales. England drew the former and won the latter.
The point about Kane lacking sharpness, though, is a bit odd. The 29-year-old has been brilliant at creating chances for his teammates and has three assists so far this tournament. Wilson is good, but as Merson noted, he is no Harry Kane and it is in the nation's best interest to keep him in the role for which he was brought to Qatar – as a backup.
More Tottenham Hotspur News:
The chance to follow Merson's advice has now gone with a last-16 clash against Senegal around the corner. There are possibly four knockout games left for England in Qatar and one can bet their bottom dollar that as long as Kane is fit, manager Gareth Southgate will stick him up top.