Interesting All-Time Tottenham Stats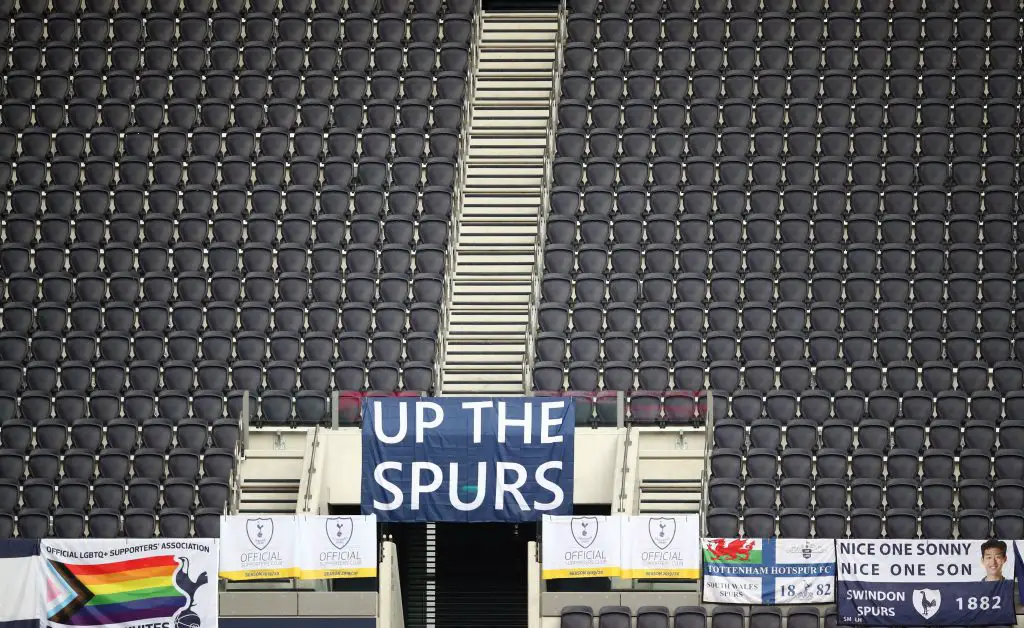 Tottenham Hotspur is an English football club with a rich history and a devoted fanbase. Founded in 1882, the London-based team has consistently been one of the top clubs in English football, winning numerous domestic and international titles over the years and has established itself as a formidable team in the English Premier League.
As a result, some many interesting statistics and facts capture the club's storied past and ongoing success. From record-breaking performances on the pitch to memorable moments off it, Tottenham has a wealth of statistics that speak to its place in the sport.
This article will delve into some of the most interesting all-time Tottenham stats. From the club's top scorers and most successful managers to its longest winning and unbeaten streaks, these statistics offer a fascinating look at Tottenham's history and its place in the pantheon of English football.
Whether you're a die-hard Tottenham fan or simply a lover of football history, these stats are sure to captivate and inform. 
So without further ado, let's take a look at some of the most interesting all-time Tottenham stats.
Tottenham has won the English top-flight title on two occasions in its history, in 1951 and 1961. The 1951 title was especially memorable, as it was the club's first-ever league title and they won it with a then-record points total of 66. Prior to the 1951 title run Tottenham had been relegated to the 2nd division and languished in the 2nd division for most of the 1930s and 40s however they returned to the 1st division under manager Arthur Rowe in just his first season and won their first top-flight title in 1950-1951 in just his second season. This success helped establish Tottenham as one of the top teams in English football and laid the foundation for future success. 1961 showed Tottenham's superiority as they started the season with a run of 11 wins, then won the title with 3 more games to still to play on 17 April 1961. Spurs also achieved the first double of the 20th century by beating Leicester City in the FA Cup Final of the 1960-61 season. The club has also won the FA Cup 8 times, the League Cup 4 times and the FA Community Shield 7 times.
Tottenham has a strong European record, having reached the UEFA Cup Final twice
and the UEFA Champions League Final once. Tottenham became the first British team to win a European trophy after beating Atlético Madrid 5–1 in the 1962–63 European Cup Winners' Cup Final. Spurs also won the 1971–72 UEFA Cup to become the first British team to win two different European trophies. The club also won the 1983–84 UEFA Cup and also the UEFA Intertoto Cup. These successes can be celebrated and taken advantage of by placing a bet on Tottenham's future European campaigns. With the latest Bet UK new customer offer, football fanatics get £30 in free bets after they deposit £10 in their account with Bet UK.
Tottenham's all-time leading scorer is Jimmy Greaves, who scored 266 goals for the club between 1961 and 1970. Jimmy Greaves is regarded as one of England's best players ever, he is not only Tottenham Hotspur's highest-ever goalscorer he is the highest goalscorer with 357 goals in the history of English top-flight football. One interesting fact about Greaves is he got signed for an outrageous fee of £99,999 and led the Spurs to 2 FA Cups, 2 Community Shields and the European Cup Winners' Cup. This impressive feat for Tottenham is yet to be broken but looks likely with the emergence of Harry Kane who has.
Tottenham's longest winning streak in the English top flight came in 1960 when they won 11 consecutive games and eventually won the title. The streak is also a national record that is yet to be broken. The club also holds a British record of 8 consecutive victories in a major European competition. They've had a number of impressive unbeaten streaks, with the longest coming in 2004 when they went undefeated in 14 consecutive games in the Premier League.
Tottenham's highest-scoring match ever was on 3 February 1960 when they defeated Crewe Alexandra 13-2 in the FA cup. However, their highest-scoring match in the top-flight league is a 10-4 victory over Everton on 11 October 1958.
Tottenham's biggest top-flight victory came on 22 November 2009 when they defeated Wigan Athletic 9-1 with English Striker Jermain Defoe scoring a remarkable five goals. However, their record league win came in the 2nd division as Spurs won 9-0 against Bristol Rovers on 22 October 1977. This match, which took place at White Hart Lane, is still remembered as one of the most dominant performances in the club's history.
The club's biggest defeat is an 8-0 loss to German side FC Köln in the Intertoto Cup on 22 July 1995. Its biggest league defeat is a 0-7 loss to Liverpool in September 1978.
Bill Nicholson is the most successful manager in the club's history as he led the club to 8 major trophies in his 16 years at the club.
The club's highest attendance in the history of 85,512 spectators in a UEFA Champions League game against Bayer Leverkusen at its then-temporary home Wembley. Its record Premier attendance is a derby win against bitter North London Rivals Arsenal. 83,222 spectators saw the derby game at Wembley making it the highest attendance recorded for any Premier League game.
In conclusion, Tottenham Hotspur is a football club with a rich history and a wealth of interesting statistics.
From record-breaking performances on the pitch to memorable moments off it, the club has a long list of achievements and accomplishments that speak to its place in the sport.
As we've seen, Tottenham has a number of all-time greats, including their leading scorer Jimmy Greaves and their most successful managers.
The club has also enjoyed a number of impressive winning and unbeaten streaks, as well as a strong record in European competition.
For those who are interested in placing a bet on Tottenham's future success, be sure to check out the latest Bet UK new customer offer for the latest odds and promotions.
From domestic titles to European campaigns, there are plenty of opportunities to show your support and potentially win big.