Conte and Arteta give verdict on Arsenal's Aaron Ramsdale being hit by Tottenham fan
Antonio Conte and Mikel Arteta give verdict on Arsenal's Aaron Ramsdale being hit by Tottenham fan
Antonio Conte and Mikel Arteta are unsurprisingly on the same page when giving their verdict on the incident involving a fan and Aaron Ramsdale towards the end of the Tottenham Hotspur vs Arsenal clash on Sunday (15 January).
The Gunners were 2-0 at half-time courtesy of two goals that were almost gifted by us. A Hugo Lloris clanger and a Mikel Odegaard shot that was neither closed down nor saved by the 'keeper proved to be the difference.
Ramsdale, by his own admission, was having a verbal altercation with Tottenham fans during the course of the game at the Tottenham Hotspur Stadium. After the end of the game, the English goalkeeper kissed the Arsenal badge in front of Spurs fans.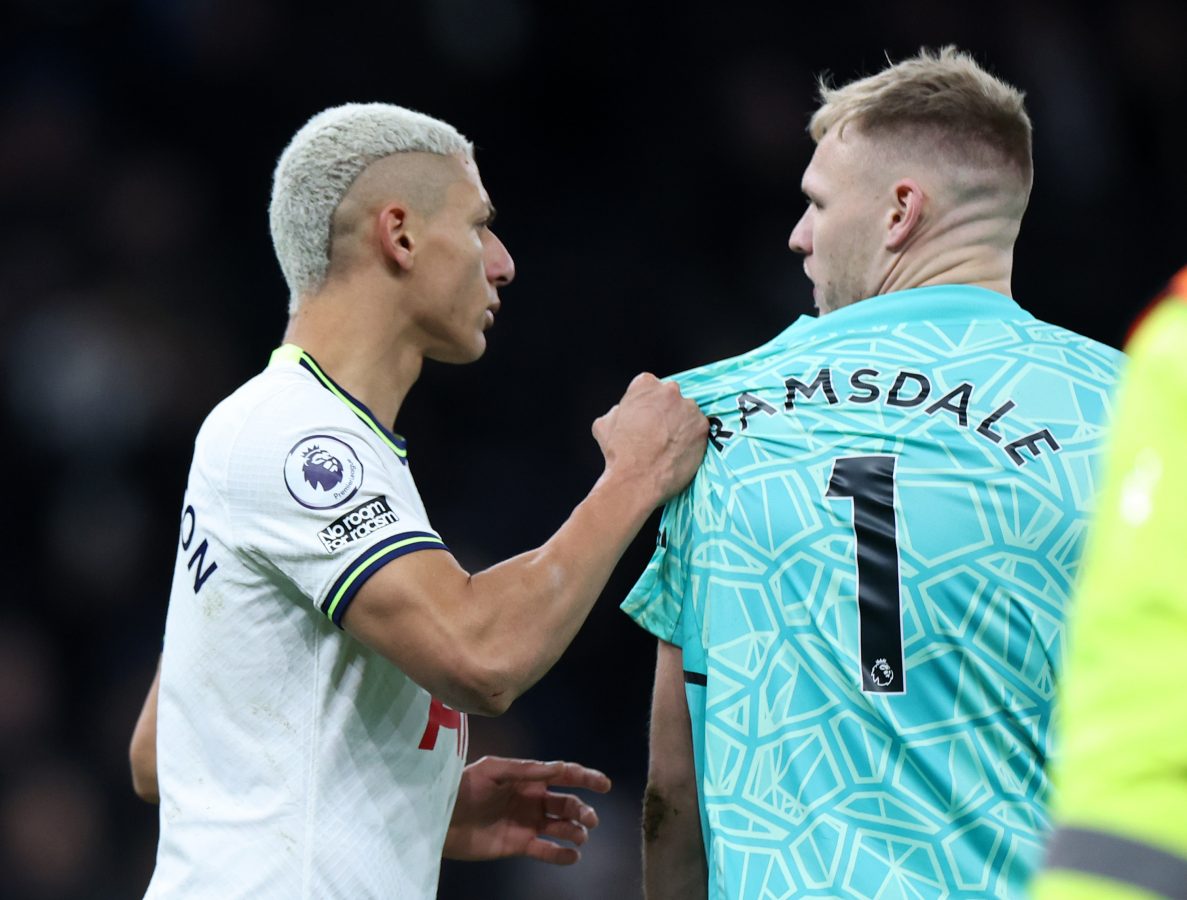 He was confronted by Richarlison and was then apparently kicked by a Tottenham fan (h/t Metro). It was, of course, an incident that not everyone would have been watching.
The handshakes and the hugs followed after the full-time whistle at N17 and Ramsdale only gathered everyone's undivided attention in the stadium after the incident had taken place.
From what they saw of it, Arteta and Conte have both given their verdicts on the incident. Speaking after the game to BBC, the former Manchester City assistant manager said:
"I haven't seen anything and I don't want to, I just want to talk about football and the beautiful game we just played. Tomorrow we can review that."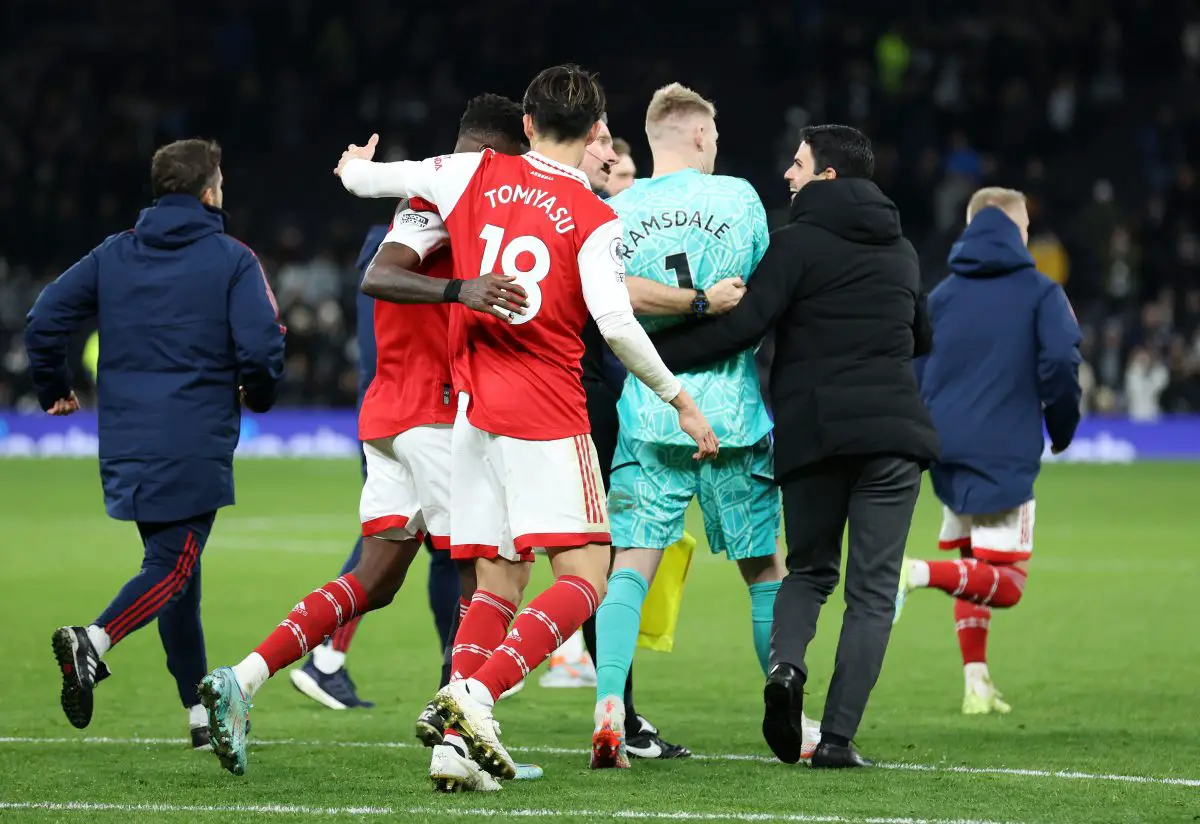 Conte's comments sounded similar. The ex-Chelsea and Juventus head coach told Sky Sports (h/t BBC):
"I didn't see it. I only see a big confusion and you are telling me now what happened. If it happened, it is not good. We always have to show respect for an opponent and the players. I don't like it."
No matter what side you are on, this is not an acceptable situation. The fan has to be identified and banned for life from attending not just Spurs' games but any match under the FA's jurisdiction at the very least.
More Tottenham Hotspur News:
A fine and even prison time can be a solution to ensure that this doesn't happen. If it was done to one of our players, we as fans certainly wouldn't have been taking it lightly. Of course, we are highly frustrated with the result, but this is no way to express our discontent.