"Pedro has been quite effective"- Ryan Mason praises Tottenham's defensive duo after Crystal Palace win
Ryan Mason praises Tottenham defensive duo Emerson and Pedro Porro for performance vs Crystal Palace
Speaking to Football. London, Ryan Mason has praised the performances of Tottenham Hotspur defensive duo Pedro Porro and Emerson Royal for their performances against Crystal Palace last night.
Emerson Royal returned from injury for the first time since March, and his performance was nothing short of outstanding. Mason was impressed with his efforts and had plenty to say about the defender's contribution to the team's win.
Emerson's return was crucial for Tottenham, as they were able to keep a clean sheet and secure a much-needed win. His performance showed that he is a valuable asset to the team, and his contribution to the squad will be vital in the remaining games of the season.
On the other side of the pitch, Pedro Porro also impressed Mason with his versatility and effectiveness in his new role as a winger. Porro played a crucial role in Harry Kane's goal, providing the assist that ultimately secured Tottenham's win.
Porro's ability to adapt to a new position and still make a significant impact in the game shows that he is a versatile player who can be relied on to make a difference on the pitch. His performance in the match against Crystal Palace was a testament to his skill and determination to help the team win.
Speaking about the right-back duo, Mason had only great things to say about both Emerson and Porro:
"He was outstanding. I thought the whole team without the ball worked hard, they worked together. And obviously [Emerson] has had a period out. But I trust him. We trust him"
"Pedro has been quite effective for us, even in the previous system. He's scored goals, he's created chances. He's a good guy, he works hard, he fights for the team and I thought we saw that today."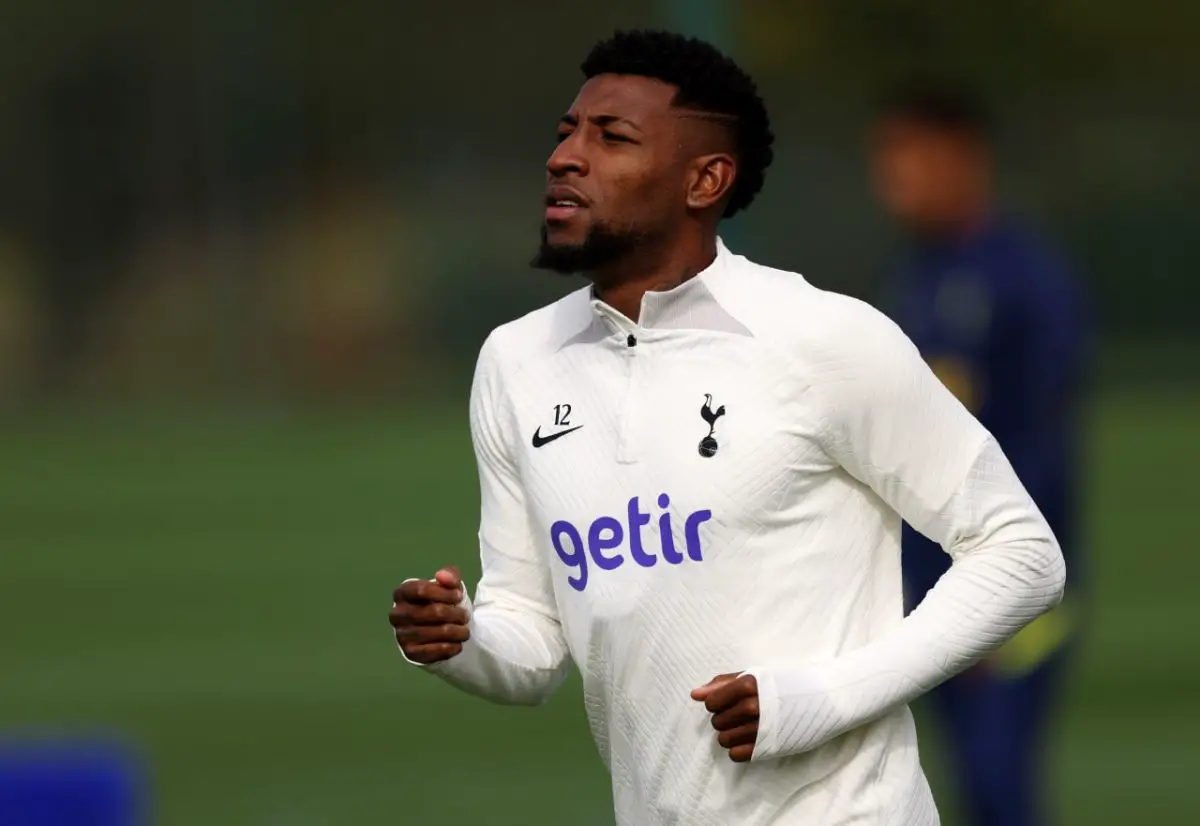 Tottenham has had a challenging season so far, with the club struggling to find form and maintain a consistent winning streak. Mason's appointment as head coach has somewhat seemed to transform the mentality of the team.
The win against Crystal Palace was a crucial one for Tottenham, as it puts them back in the race for a place in Europe next season. Mason will be hoping that the team can continue to perform at a high level and secure more wins in the remaining games of the season.
More Tottenham Hotspur News
Emerson Royal and Pedro Porro's performance in the match against Crystal Palace was a testament to their talent and their contribution to Tottenham's success. Suddenly we have a problem of plenty at right-back and it's a good headache to have.