Craig Burley urges Postecoglou to make key personnel change in Tottenham XI
Craig Burley urges Tottenham Hotspur to replace Richarlison in attack
Tottenham Hotspur fans had reason to celebrate as their team secured a commendable 2-0 victory over Manchester United in a recent clash but Richarlison continued to fire blanks.
Goals from Pape Matar Sarr and an unfortunate own goal from Lisandro Martinez painted a picture of a team in command, ready to take on the challenges of the season. Yet, amidst the cheers, one pundit's critical perspective has sparked a vital conversation about the team's attacking prowess.
Craig Burley minced no words in expressing his reservations about Brazilian striker Richarlison's contribution to the game. The former Everton forward, who embarked on a new chapter with Tottenham, has struggled to leave his mark on the pitch.
The Scottish pundit pinpointed Richarlison's hold-up play as the Achilles' heel in the Brazilian's performance. Burley did not shy away from dissecting the intricacies of the game, as he highlighted how a pivotal chance was conceded to Man United due to Richarlison's inability to retain possession under pressure.
Speaking about the situation to ESPN, here is what Burley had to say
"They're doing it without a guy up front who's great. Once again, he was pretty irrelevant in this game. He threw himself about. His hold-up play wasn't the best. We saw the chance that Antony had, that came from the ball up to Richarlison. Because the defender was tight to him, he lost it"
This raises a pivotal question: could Tottenham truly challenge for silverware without a potent spearhead leading their attacking charge? Harry Kane has left the club and Richarlison is the only nine that we have.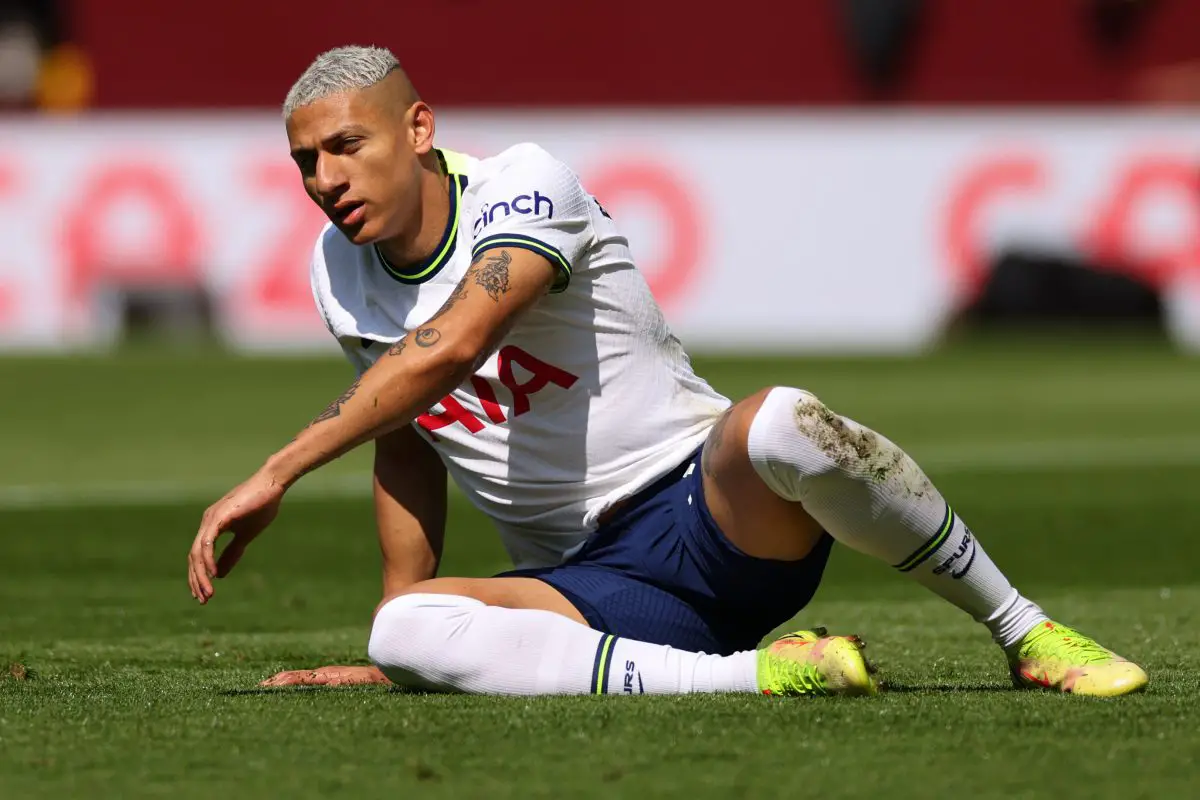 Kane's departure has left an irreplaceable void in Tottenham's attacking lineup. His prowess extended beyond just netting goals; he was a maestro in orchestrating play, threading passes, and leaving defenders baffled by his multidimensional approach.
More Tottenham Hotspur News
The Brazilian forward, Richarlison, finds himself caught in a challenging predicament. His performance against Manchester United, as Burley pointed out, was far from awe-inspiring. Struggling to shoulder the burden of expectations, Richarlison's journey with Tottenham has been riddled with inconsistency.
He holds within him the potential to evolve into a linchpin for the team, a vital component in their ambitions. But the question that lingers is whether he can rise to the occasion and fill the void left by Kane's departure.