"It has come late" – Ange Postecoglou talks about being appointed the Tottenham manager
Ange Postecoglou talks about being a left-field managerial pick for Tottenham
Speaking to BBC, Australian coach Ange Postecoglou talks about being a left-field choice for Tottenham Hotspur when they were searching for a new manager not so long ago.
The Australian manager, with his affable charm and unwavering determination, has left an indelible mark on the North London club. As he candidly shared his thoughts, it became evident that his ascent to the helm of a prestigious club like Tottenham was not something he had ever envisioned.
"I never thought I would get here, to be honest, not because of my ability, just because no-one was looking this way. I have ended up really late in my career, managing one of the most famous clubs in the world in Celtic and one of the biggest football clubs in the world in Tottenham. It has come late, it just took someone to look beyond the norm"
It's true; Ange Postecoglou's journey to the top has been nothing short of extraordinary. A journey that began in a small coastal town in Greece, where his parents immigrated to, and took him to the heart of Australian football.
Pep Guardiola and Ange Postecoglou are the only Premier League managers nominated for the FIFA Best Men's Coach award 🤝 pic.twitter.com/CQJSRpdHPN

— ESPN UK (@ESPNUK) September 15, 2023
He was a talented player in his own right but soon realised that his true calling lay in shaping the future of the game from the sidelines. It's a testament to his unwavering dedication and belief in his abilities that he now finds himself having managed two iconic clubs, each with its unique set of challenges and expectations.
What makes Postecoglou's story all the more compelling is that his appointment as Tottenham manager was far from conventional. He was, in fact, the most unpopular name among the list of candidates Daniel Levy, the club's chairman, was considering.
However, Levy's decision to go against the grain has proven to be a masterstroke. In just a few short months, Ange Postecoglou has etched his name into the annals of Tottenham Hotspur history. His impact on the club has been nothing short of transformative.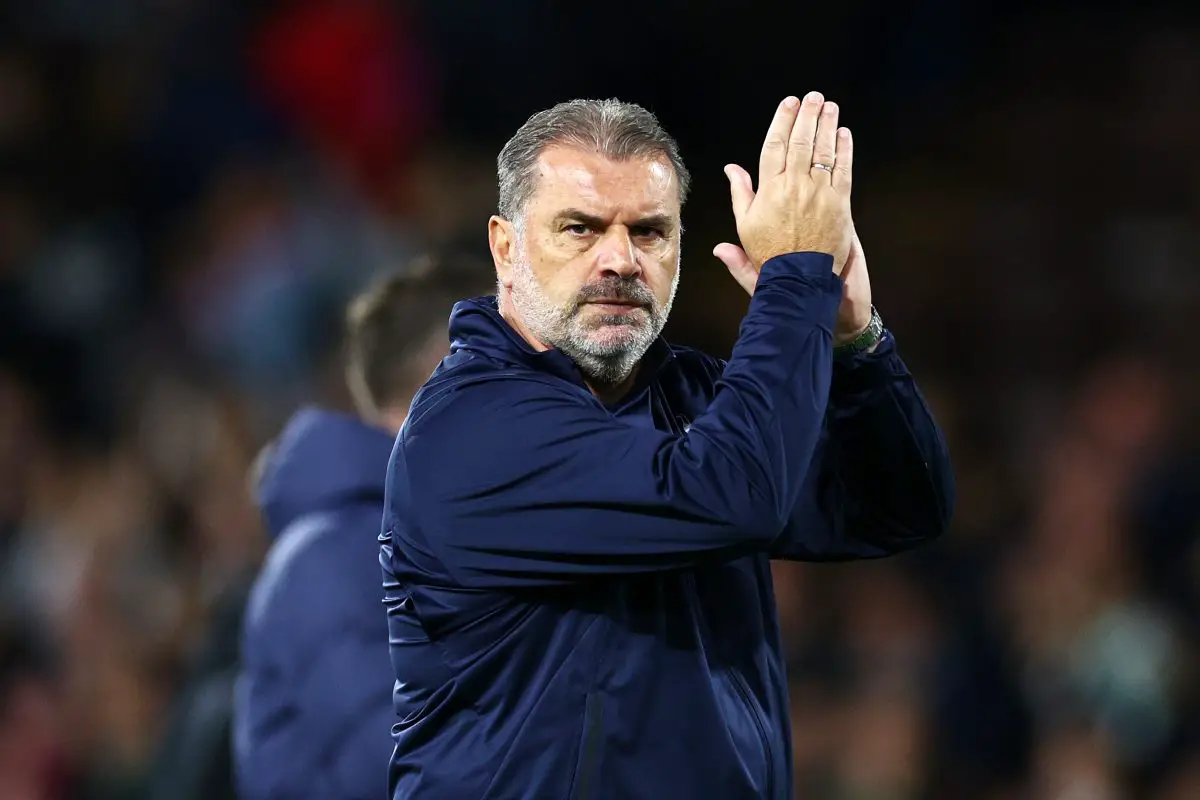 One of the most remarkable aspects of Postecoglou's tenure has been his ability to forge a special bond between himself, the players, and the fans. The Lilywhites faithful, known for their passionate support, have wholeheartedly embraced the Australian manager.
On the pitch, Postecoglou's tactical acumen has been a breath of fresh air. He has instilled a brand of football that is both attractive and effective, earning plaudits not only from the Spurs faithful but also from neutrals and pundits alike.
More Tottenham Hotspur News
The players, too, have responded emphatically to their manager's philosophy. They play with a renewed sense of purpose and passion, embodying the essence of Postecoglou's footballing philosophy. Let's hope it continues for a long time.