Is a top four finish too much to ask of Spurs?
'5th place is about as good as it's gonna get' were the words of Redknapp at the end of last season, despite a 4th place finish the year before.
'5th place is about as good as it's gonna get' were the words of Redknapp at the end of last season, despite a 4th place finish the year before.
Many fans were left bemused, puzzled and, rightfully so, rather angry. Not many tweaks had been made from the year before, in face some argue that squad had been strengthened from the 4th place winning season.
Nonetheless, it could be construed that Redknapp has admitted defeat in the race for a second Champions League gaining season in three years.
While Arsenal appear to have taken a step backwards, Manchester City and Liverpool, two top four rivals in seasons past, have significantly strengthened over the summer.
The signings if Friedel, Adebayor and Parker have improved certain quarters of the pitch that were in desperate need of a re-vamp while the refusal to sell Modric sends out a serious message of intent to Spurs' rivals.
But, the defence still looks frail at times, especially with King as injury prone as he is and Gallas sidelined for the foreseeable future, the hopes of the back four rest on Dawson and Kaboul.
Surprisingly, a number of the Spurs faithful don't believe Dawson to be as good as some make out while Kaboul, despite the progress he has made, has shown faults in the games against both Manchester sides.
Bassong, as good as he was in his first season alongside Dawson, has looked a shadow of his former self last year and against Hearts, he was given the run-around by the Scottish sides strike force at times.
Coming so close to signing Cahill, but ultimately missing out on the England centre-back, looks to have been a backwards step and he is proving why he is so highly rated by members in the media and football.
His signing would have bolstered the back four significantly and even though reports suggest Spurs will re-open negotiations in January, some feel it may be too late by the time the new year rolls around.
The midfield, however, looks to be up to the standard that could compete with the top four rivals but up front is again where Spurs look light.
Adebayor was a superb signing, let's face it. But would another striker have been too much to ask? Say, the Togolese forward is caught on the wrong end of a mis-placed tackle and made to spend significant time on the sidelines, Spurs are left with just Defoe and Pavlyuchenko as the only recognised senior strikers.
While Kane and Coulibaly may be biding there time for their chance to shine, a more proven professional may be exactly what Spurs missed out on this summer.
Like Cahill, Spurs missed the opportunity to sign Leandro from Internacional. Now after doing the business on the international stage, the likes of Barcelona and AC Milan are keeping tabs on the young Brazilian.
Yet the ball remains firmly in Spurs court courtesy if the commercial relationship between the two sides, the same relationship that saw Sandro end up at White Hart Lane.
Some believe that a deal is arranged already and the striker will arrive in January, something I hope to be true.
In short though, is this squad really capable of landing another Champions League spot this year? That talent is there but the players need to maintain a winning mentality against every team, not just the 'big four' or the bottom six.
Tottenham handed major boost as Barcelona star picks up hamstring injury ahead of Champions League clash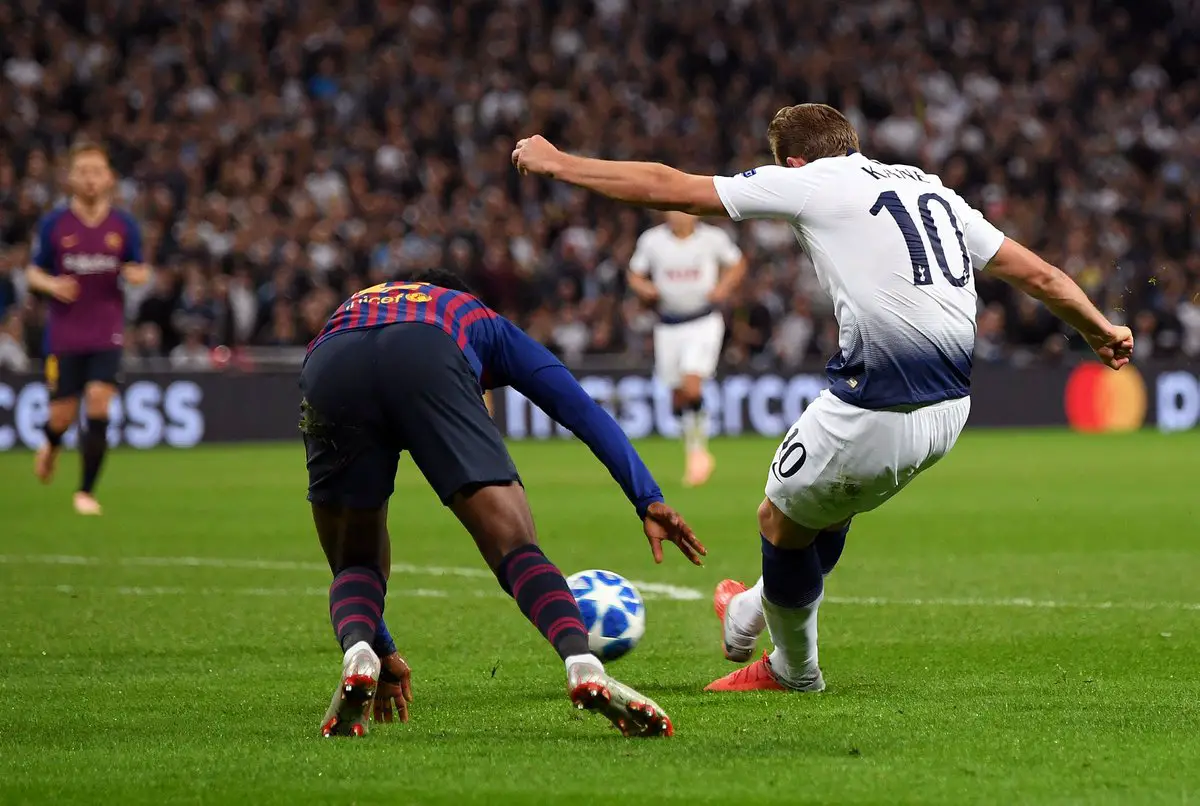 Football.london reports that Ivan Rakitic could be a doubt for our Champions League clash against Barcelona next month.
The Croatian was subbed in the 3-2 win over Spain in the Nations League and didn't play against England recently.
An update on Barcelona's Twitter account was posted and didn't confirm when the player could be fit.
Should the hamstring strain be severe, the player could miss a month or more, and Tottenham need all the luck they can get in their Champions League group.
❗ [INJURY NEWS] @ivanrakitic has a hamstring strain in his right leg. His return will depend on his recovery pic.twitter.com/OmCR0ptBQG

— FC Barcelona (@FCBarcelona) November 17, 2018
Tottenham might need to win both their clashes in the group, and they don't come easy with us facing Inter Milan at Wembley before that big clash against Barcelona at the Nou Camp.
Spurs gave themselves a lifeline against PSV with a late win, and we need similar heroics when we face the Serie A side.
Inter Milan beat us 2-1 and we will have to win by two clear goals or by a scoreline of 1-0 to get a better head to head than our rivals.
Barcelona have had their own struggles with a porous defence, and they conceded four goals in a shock 4-3 loss to Real Betis at the Nou Camp.
Read more: "Honestly, he's been brilliant for us" – Ben Davies heaps praise on this surprise Tottenham star from the season
This should provide Spurs with some hope for the all-important clash and it will be better if some of the top Barca players can't play the game.
26-year-old Tottenham star finds himself on Juventus' radar for the January window
Juventus have made Christian Eriksen one of their top targets as they try to add quality in the winter window, according to Tuttosport (h/t Daily Mail).
The report adds that Paul Pogba, Adrien Rabiot and Aaron Ramsey are all targets for the Serie A giants, and a reunion with the Manchester United man is their first choice.
Should a move not work out for Pogba, Eriksen is the man Juventus believe they can get. The Dane has struggled with injury this season at Tottenham and has recorded a single goal for the side.
Juventus have made it a habit of getting some quality players on the cheap and Eriksen is yet to sign a new deal with Spurs.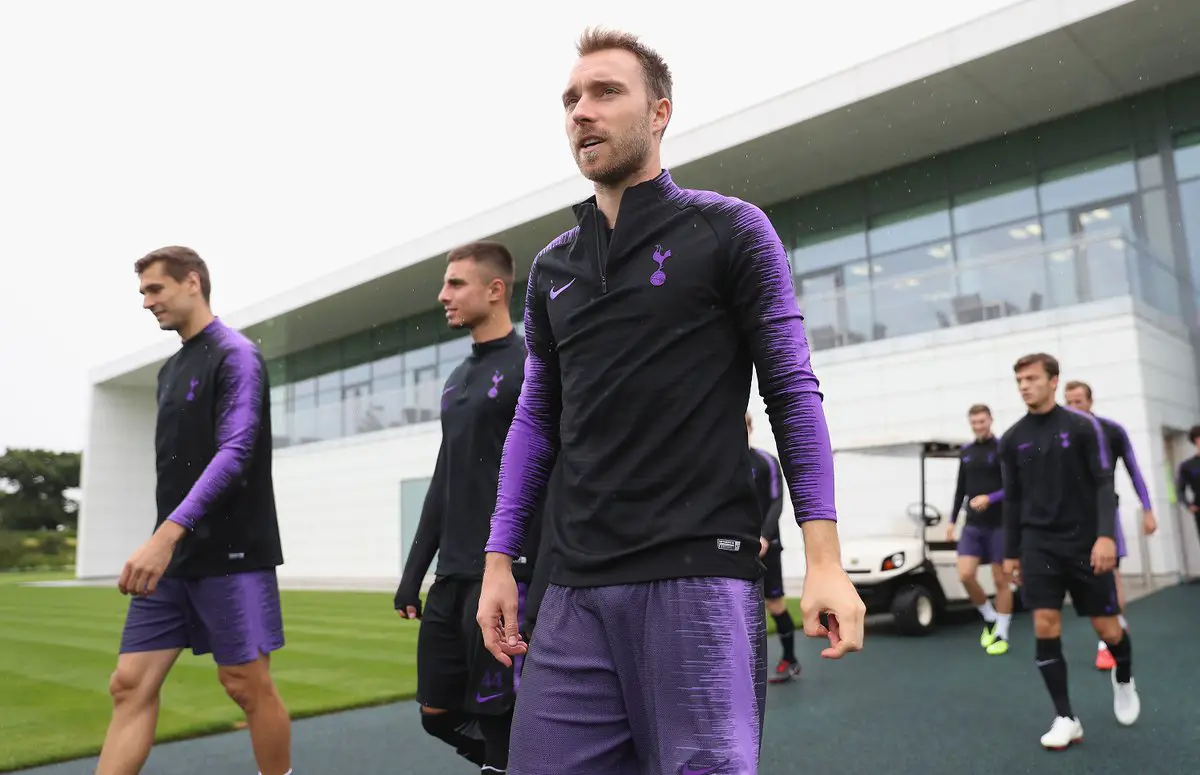 The attacking midfielder has been missed this season but we have done a decent job without him. Spurs are fourth in the Premier League just five points behind Manchester City, and our next clash is against Chelsea after the international break.
Eriksen has had a tough time with an injury this season but has recovered from the abdominal issue. The 26-year-old played the entire 90 against Wales and is expected to play again before the end of the international break.
Read more: "Honestly, he's been brilliant for us" – Ben Davies heaps praise on this surprise Tottenham star from the season
Eriksen scored 10 goals and provided 10 assists for Spurs in the Premier League last season, and a similar return would be great after an injury-affected campaign.
"Helped turn the game", "Game changer" – Some Tottenham fans claims this star transformed England after coming on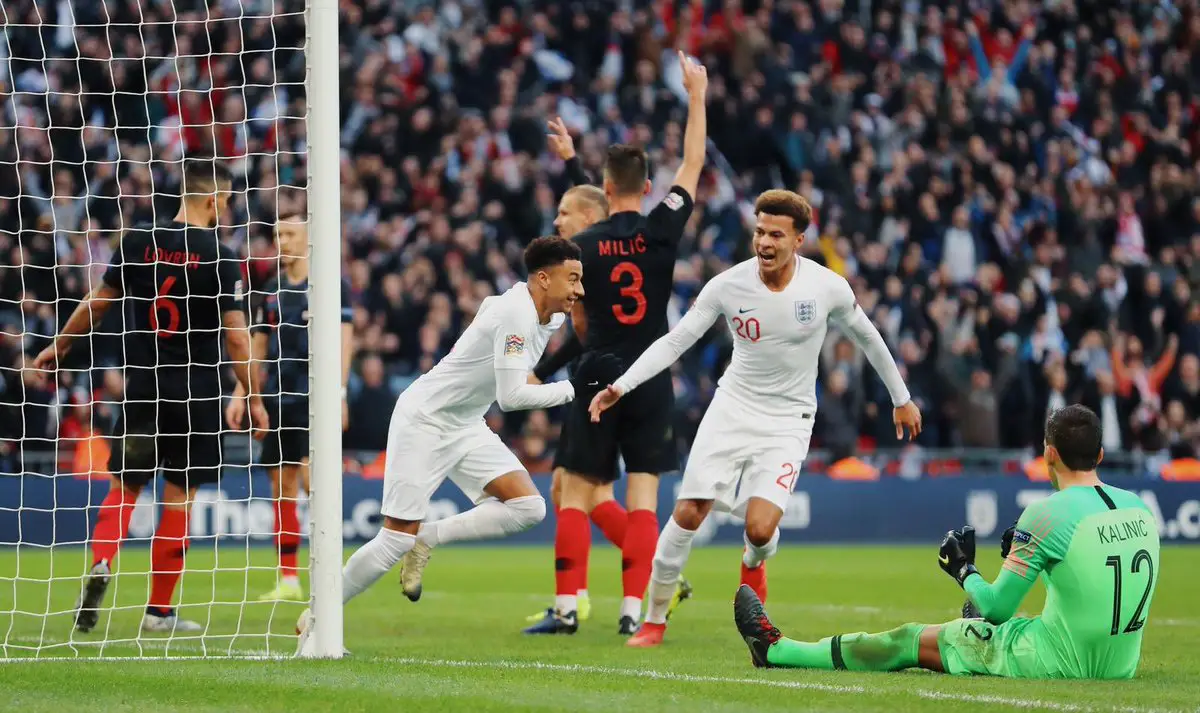 England looked set for more international heartbreak as Croatia were leading in their UEFA Nations League game.
The hosts then turned things up a notch after Jesse Lingard scored the equaliser and Tottenham star Harry Kane got the winner.
The England captain turned saviour for the side again, but another Tottenham man also turned the game on its head with his arrival.
Dele Alli didn't start in the important clash against the Croatians but came on with around 30 minutes remaining in the tie.
The Englishman didn't score or grab an assist but his attacking display helped England to the semi-finals of the competition.
The 22-year-old has struggled for goals and assists this season, but this performance certainly led to several Tottenham fans applauding the youngster.
As soon as you joined, the English game got more creative. Well played

— Lace Up🇦🇱 (@LaceUp144) November 18, 2018
i'm so proud of you!!🖤

— ًًًًً (@spursdele) November 18, 2018
Helped turn the game mate 🤜

— mmee3087 (@marcusmee) November 18, 2018
Well played Dele 😍 and Jesse too. Xoxo

— Fiona nelson (@Fionane34755545) November 18, 2018
Absolutely brilliant… well done lads 🙌🏼

— Clare Sadlier 🌱🦋 (@ClareSadlier) November 18, 2018
Don't say it
Don't say it
Don't say it
Don't say it
Don't say it
Don't say it
Don't say it
Don't say it
Don't say it
Don't say it
Don't say it

Me:
IT'S COMING HOME! 🏴󠁧󠁢󠁥󠁮󠁧󠁿🏆

— enamored (@lungssta_) November 18, 2018
Absolutely buzzing, what a game.
Well done to yourself and the boys!!

— Mark Leaming (@MarkLeaming) November 18, 2018
Played well dele

— noname (@yiddooooo) November 18, 2018
the uefa nations league is coming home🤟

— ًًًًً (@spursdele) November 18, 2018
game changer

— Mariam (@mari_hus) November 18, 2018
🐐

— Brad (@BamiDele20_) November 18, 2018
Read more: Mauricio Pochettino pictured at Barcelona watching youth game during break