Are fans cursing the possession of Aaron Lennon?
It's a known fact that Lennon wouldn't have got his chance to showcase his ability had, then Spurs winger, Wayne Routledge not picked up a season curtailing injury against Portsmouth on the opening day of the 05/06 season.
It's a known fact that Lennon wouldn't have got his chance to showcase his ability had, then Spurs winger, Wayne Routledge not picked up a season curtailing injury against Portsmouth on the opening day of the 05/06 season.
At one point the leagues youngest player, Lennon was bought in by then Sporting Director Damien Comolli, presumably as an understudy to Routledge.
However, that injury saw Lennon thrust into the spotlight and many defences had no idea what they were up against.
Packing pace in abundance with the ability to beat a man down the right-flank, the former Leeds midfielder was ticking all the right boxes with the Spurs faithful. At last, the club had a winger that could terrorise defences much in the same way David Ginola did almost 10 years before.
However, as the years have gone by, many feel Lennon's progress has stagnated somewhat. Yes, he pops up with the odd goal, winners against West Ham and Liverpool spring to mind, and the bulb that flickers into life whenever he sees an opportunity to break-down the right is still ever present but are the cobwebs beginning to form around said bulb?
At 24-years-old, Lennon should have been a regular in the national set-up by now and, perhaps even more so, fans shouldn't be calling for him to be dropped.
But that appears to be the case for the pint-sized wingman after almost a year of mediocre displays from a player who should be dazzling fans, not boring them to death.
Some were hoping that David Beckham's brief training camp at White Hart Lane would have seen Lennon's crossing ability improve significantly, this hasn't been the case unfortunately and while he pops the odd devastating ball into the 18-yard box, his delivery isn't consistent enough for him to be considered a Spurs regular, in my opinion.
This apparent lack of confidence hasn't happened over night and some believe it was the World Cup last year that affected him more so than others.
Injuries have also taken their toll on him and it's no secret that in the season leading up to the World Cup, his early form made him first name on the team sheet.
Since then, however, his place hasn't been guaranteed and he was dropped towards the end of last season in favour of Van der Vaart on the right.
Reported falling outs with Redknapp haven't helped matters either and some fans thought his career with Spurs would be over sooner rather than later after a very public dispute over why he didn't play against Real Madrid at the Bernabeu back in April.
However, he still finds himself with the number 7 shirt at White Hart Lane and up until the Wolves match, found himself on the team sheet more often than not.
Yet, another niggling injury has hampered his season again and it's becoming a familiar story seeing the winger sidelined due to one reason or another.
Fans hope that Lennon finds his spark sooner rather than later but will many lose sleep should Levy and co. cash in on him? I very much doubt it.
With Redknapp willing to utilise Dos Santos, having called off a summer move to Sevilla, and Kranjcar back in his good books, Lennon finally has some stiff competition for a starting spot and it will be interesting to see whether he can walz his way back on to the first-team sheet when he returns from his latest set-back.
Remember, To the Lane and Back is on Facebook here
If you have any queries, or would in fact like to join the writing team, please don't hesitate to drop me an e-mail at ben.mcaleer@hotmail.co.uk.
Tottenham handed major boost as Barcelona star picks up hamstring injury ahead of Champions League clash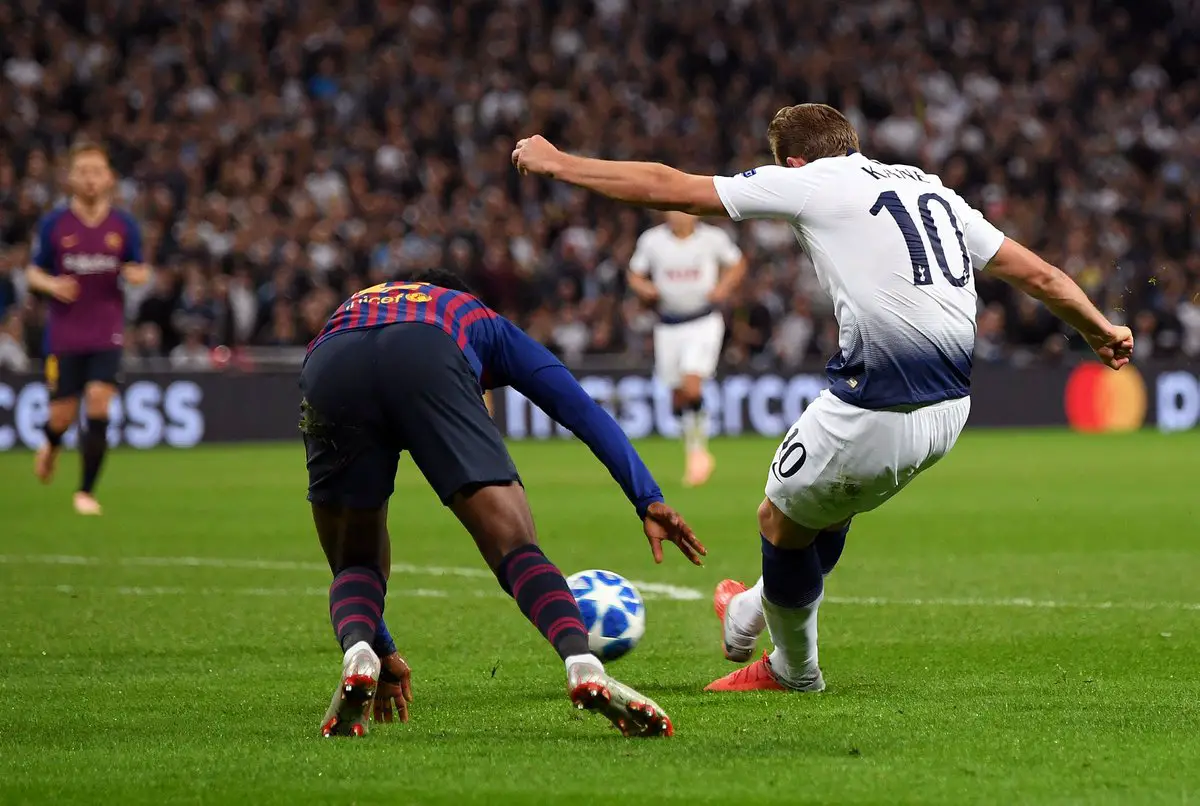 Football.london reports that Ivan Rakitic could be a doubt for our Champions League clash against Barcelona next month.
The Croatian was subbed in the 3-2 win over Spain in the Nations League and didn't play against England recently.
An update on Barcelona's Twitter account was posted and didn't confirm when the player could be fit.
Should the hamstring strain be severe, the player could miss a month or more, and Tottenham need all the luck they can get in their Champions League group.
❗ [INJURY NEWS] @ivanrakitic has a hamstring strain in his right leg. His return will depend on his recovery pic.twitter.com/OmCR0ptBQG

— FC Barcelona (@FCBarcelona) November 17, 2018
Tottenham might need to win both their clashes in the group, and they don't come easy with us facing Inter Milan at Wembley before that big clash against Barcelona at the Nou Camp.
Spurs gave themselves a lifeline against PSV with a late win, and we need similar heroics when we face the Serie A side.
Inter Milan beat us 2-1 and we will have to win by two clear goals or by a scoreline of 1-0 to get a better head to head than our rivals.
Barcelona have had their own struggles with a porous defence, and they conceded four goals in a shock 4-3 loss to Real Betis at the Nou Camp.
Read more: "Honestly, he's been brilliant for us" – Ben Davies heaps praise on this surprise Tottenham star from the season
This should provide Spurs with some hope for the all-important clash and it will be better if some of the top Barca players can't play the game.
26-year-old Tottenham star finds himself on Juventus' radar for the January window
Juventus have made Christian Eriksen one of their top targets as they try to add quality in the winter window, according to Tuttosport (h/t Daily Mail).
The report adds that Paul Pogba, Adrien Rabiot and Aaron Ramsey are all targets for the Serie A giants, and a reunion with the Manchester United man is their first choice.
Should a move not work out for Pogba, Eriksen is the man Juventus believe they can get. The Dane has struggled with injury this season at Tottenham and has recorded a single goal for the side.
Juventus have made it a habit of getting some quality players on the cheap and Eriksen is yet to sign a new deal with Spurs.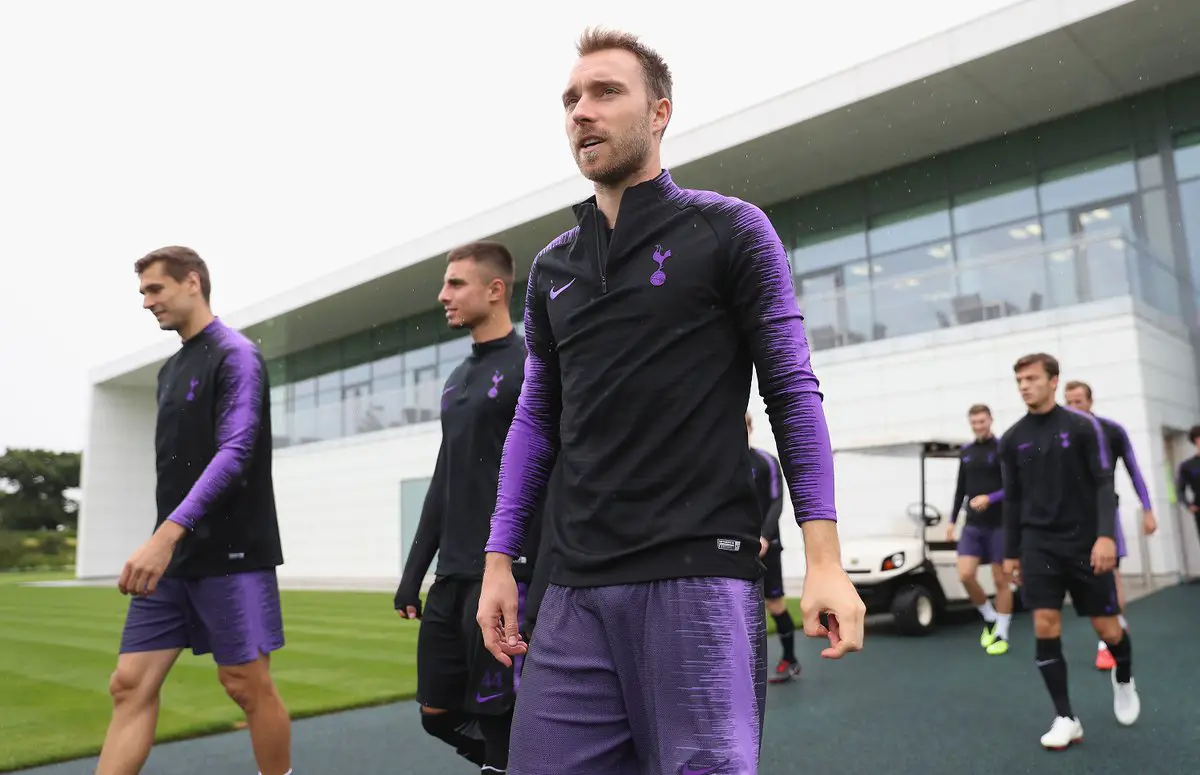 The attacking midfielder has been missed this season but we have done a decent job without him. Spurs are fourth in the Premier League just five points behind Manchester City, and our next clash is against Chelsea after the international break.
Eriksen has had a tough time with an injury this season but has recovered from the abdominal issue. The 26-year-old played the entire 90 against Wales and is expected to play again before the end of the international break.
Read more: "Honestly, he's been brilliant for us" – Ben Davies heaps praise on this surprise Tottenham star from the season
Eriksen scored 10 goals and provided 10 assists for Spurs in the Premier League last season, and a similar return would be great after an injury-affected campaign.
"Helped turn the game", "Game changer" – Some Tottenham fans claims this star transformed England after coming on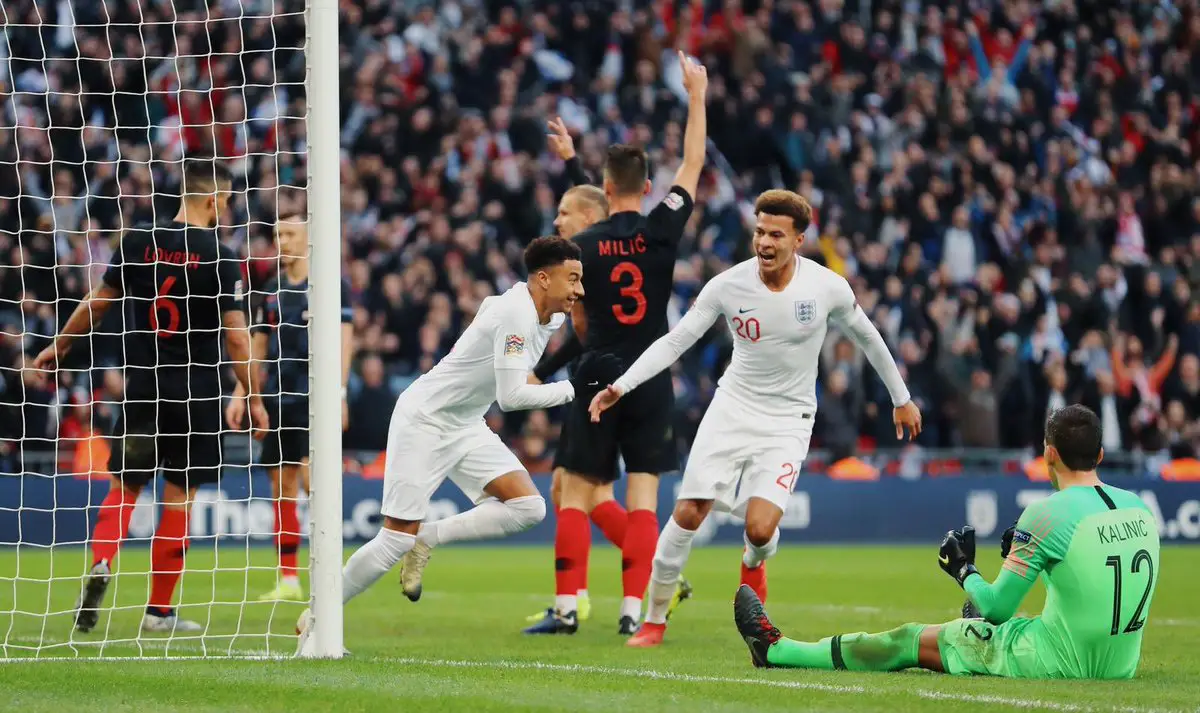 England looked set for more international heartbreak as Croatia were leading in their UEFA Nations League game.
The hosts then turned things up a notch after Jesse Lingard scored the equaliser and Tottenham star Harry Kane got the winner.
The England captain turned saviour for the side again, but another Tottenham man also turned the game on its head with his arrival.
Dele Alli didn't start in the important clash against the Croatians but came on with around 30 minutes remaining in the tie.
The Englishman didn't score or grab an assist but his attacking display helped England to the semi-finals of the competition.
The 22-year-old has struggled for goals and assists this season, but this performance certainly led to several Tottenham fans applauding the youngster.
As soon as you joined, the English game got more creative. Well played

— Lace Up🇦🇱 (@LaceUp144) November 18, 2018
i'm so proud of you!!🖤

— ًًًًً (@spursdele) November 18, 2018
Helped turn the game mate 🤜

— mmee3087 (@marcusmee) November 18, 2018
Well played Dele 😍 and Jesse too. Xoxo

— Fiona nelson (@Fionane34755545) November 18, 2018
Absolutely brilliant… well done lads 🙌🏼

— Clare Sadlier 🌱🦋 (@ClareSadlier) November 18, 2018
Don't say it
Don't say it
Don't say it
Don't say it
Don't say it
Don't say it
Don't say it
Don't say it
Don't say it
Don't say it
Don't say it

Me:
IT'S COMING HOME! 🏴󠁧󠁢󠁥󠁮󠁧󠁿🏆

— enamored (@lungssta_) November 18, 2018
Absolutely buzzing, what a game.
Well done to yourself and the boys!!

— Mark Leaming (@MarkLeaming) November 18, 2018
Played well dele

— noname (@yiddooooo) November 18, 2018
the uefa nations league is coming home🤟

— ًًًًً (@spursdele) November 18, 2018
game changer

— Mariam (@mari_hus) November 18, 2018
🐐

— Brad (@BamiDele20_) November 18, 2018
Read more: Mauricio Pochettino pictured at Barcelona watching youth game during break