Tottenham vs Arsenal preview
A North London derby always provides the necessary tenacity and excitement as any derby should. El Clasico, Derby della Capitale or the Superclásico are among a few of the major showdowns between a nations two giants and Sunday's fixture is, as always, going to be right up there with the game's top encounters. With the weekend's headlines set to be hogged by one of the world's most enthralling fixtures, Spurs fans can, touch-wood, enjoy what is to come on Sunday, winning result included…
It is the one game every fan looks for when the fixture list is announced; the North London derby. With much of England enjoying a media labelled 'Indian Summer', what better time for a game as big, and as feisty, as it is important to be thrown both Tottenham and Arsenal's way.
Fortunately for the former, it is the latter that come in to the match as the out of form team. Wins over Bolton Wanderers and Olympiakos would have done the Gunners confidence a world of good but after conceding 12 goals in only two away games, many are expecting Harry Redknapp's side to overcome the starting XI Arsene Wenger throws his direction.
With the match against Shamrock Rovers on Thursday not of real importance, it is likely Redknapp will be saving his best squad for Sunday. So while the likes of Tom Carroll, Danny Rose and Giovani Dos Santos will come against the Irish side, they trio are likely to make way for first-team regulars Luka Modric, Benoit Assou-Ekotto and Gareth Bale for the visit of Arsenal.
And it is the Welshman who is likely to cause the Gunners back four a massive headache on the day, Martin Skrtel and Steve Gohouri the latest duo to suffer at the hands of last year's PFA Player of the Year. Sunday will likely see him come up against Bacary Sagna at right-back and it is important Bale is playing to his full potential if he is to get the better of the Frenchman.
Emmanuel Adebayor will, no doubt, want to prove 'do one' over his former employers and is likely to be on the receiving end of a majority, if not all, of the Arsenal boo-boys. In the midfield, Scott Parker will have his hands full against the likelihood of the three-man midfield that has been employed by Wenger this season. If Sandro is available, I envisage that Redknapp will start the Brazilian alongside Parker to help stifle the creative influence of Mikel Arteta and Aaron Ramsey.
Perhaps most importantly, if Ledley King starts, Spurs' chances or victory increase substantially and he is likely to start again, if fit. It is coincidence that the last three league wins have seen the 30-year-old start at the back. King playing seems to give the team a lift and it's no surprise his peers hold him in high regards.
Potential starting XI:
Friedel; Walker, King, Kaboul, Assou-Ekotto; Bale, Sandro, Parker Modric; Van der Vaart, Adebayor.
With Spurs picking up four points, compared to Arsenal's one in the double-header between both sides last season, I am expecting a Spurs win, and a comprehensive 3-1 win for Spurs is on the cards with Adebayor, Van der Vaart and Bale to hit the back of the net for the home-side.
The Arsenal opinion can be found here
Kane to start, Alderweireld out – Predicted 4-2-3-1 Tottenham XI to take on Stoke City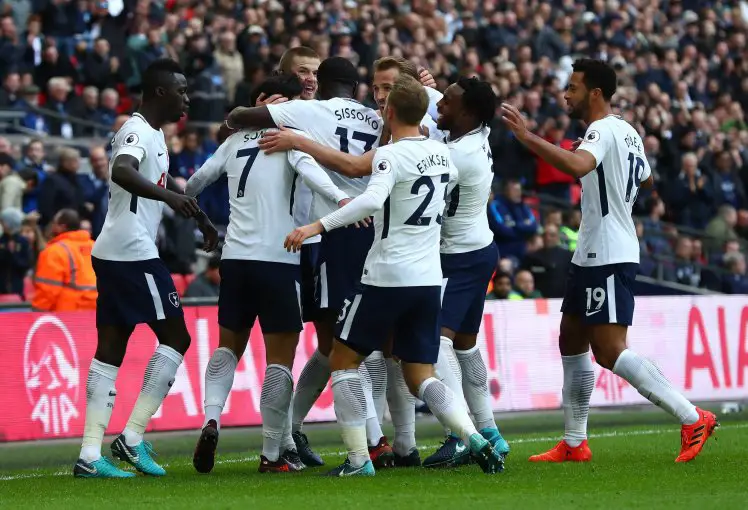 Predicted Tottenham Line-up To Face Stoke City In The Premier League
Tottenham Hotspur enjoyed a wonderful 3-1 away victory at Chelsea last weekend and with that victory, they have almost guaranteed a place in the top-four. On Saturday, they travel to face a struggling Stoke City, who are without a win in eight games under new manager Paul Lambert.
Spurs marked their first victory at Stamford Bridge in 28 years, which leaves them 8 points ahead of 5th-placed Chelsea with just seven games remaining in the season.
However, they must not take Saturday's game casually. The Potters find themselves in the relegation zone and will do anything possible to get three points.
Probable Tottenham XI
Formation: 4-2-3-1
Manager: Mauricio Pochettino
Hugo Lloris (GK)
Lloris is the first choice in goal and would be keen to keep a clean sheet against Stoke.
Serge Aurier (RB)
With games coming thick and fast, Pochettino needs to ensure his entire squad stays fresh and that could see him give Trippier a much-needed rest and hand Aurier a start instead.
Davinson Sanchez (CB)
The Colombian centre-half has been brilliant for us since arriving in the summer. He must start against Stoke.
Jan Vertonghen (CB)
Vertonghen is the leader of our defence and has to put up a solid display to keep the Stoke attackers at bay on Saturday.
Danny Rose (LB)
Such has been Ben Davies' form this season that Danny Rose has found difficult to get into the starting line-up on a regular basis. However, given that Davies has played a lot of games and Stoke are at the wrong end of the table, I expect Pochettino to hand Rose a start.
Eric Dier (CM)
Dier has blown hot and cold this season but came up with a top-notch performance against Chelsea. He would be hoping to garner momentum against Stoke after last weekend's solid display.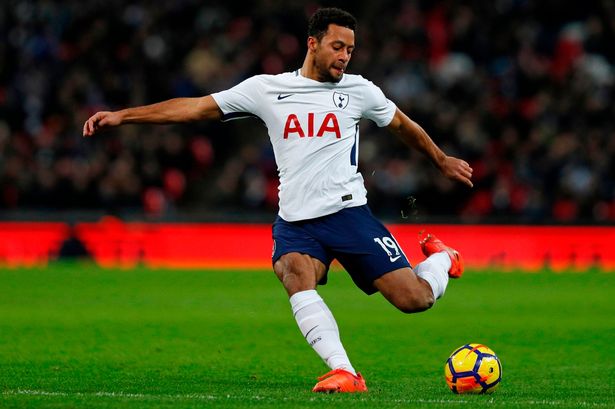 Mousa Dembele (CM)
It is difficult to imagine a Spurs team without Mousa Dembele. The Belgian controls the midfield engine with his strength and poise. Rarely misplaces a ball.
Christian Eriksen (RW)
Eriksen's wonder goal at Chelsea last weekend proved that he is not only about guile and creativity but is also capable of producing belters. His trickery and passing make this Spurs team a delight to watch.
Dele Alli (CAM)
Alli was at his sublime best against the Blues, scoring two goals to hand the team a memorable victory. It was the game that showed why Alli is so highly-rated in Europe.
Son Heung-min (LW)
Son has been exceptional this season. His diligent work-rate is a key factor as we look to keep our place in the top-four.
Harry Kane (ST)
Kane has been in scintillating form this season, with an incredible 39 goals to his name this season. With Spurs aiming for a top-four finish and an FA Cup semi-final against Manchester United on the horizon, Kane's return has come at the right time.
Alderweireld and Kane out, Lamela starts – Predicted 4-2-3-1 Tottenham XI to face Chelsea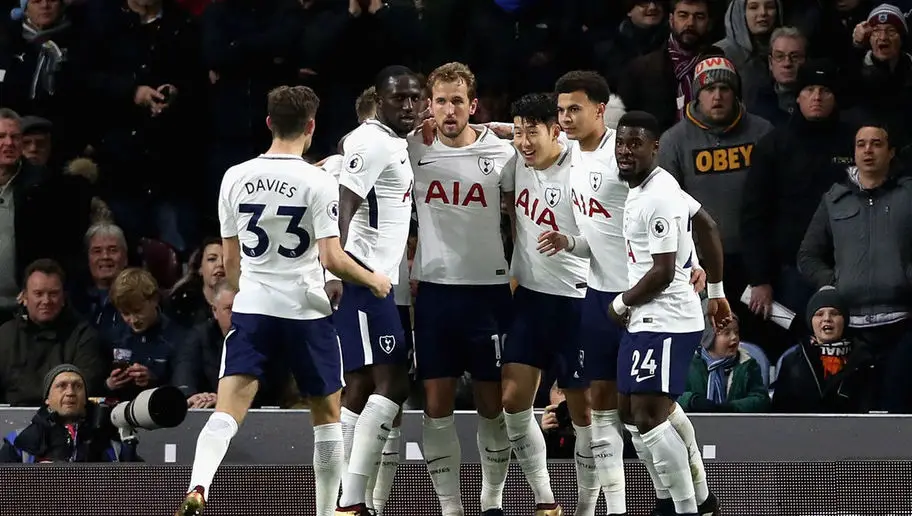 Predicted Tottenham XI To Face Chelsea In The Premier League
Tottenham Hotspur are back in Premier League action this weekend as they travel to Stamford Bridge to play Chelsea in what is expected to be a mouthwatering battle.
Both Tottenham and Chelsea are fighting tooth and nail to secure a place in the top-four with the Premier League title all but gone to Manchester City. Tottenham hold a five-point lead over Chelsea and a win here would work wonders. However, Spurs have a dismal record at Stamford Bridge, having not won since 1990.
The last time these two sides met, it ended in Chelsea's favour as Antonio Conte's men won 2-1 at Wembley back in August.
Team News
Harry Kane is sidelined due to a right ankle injury he suffered during Spurs' 4-1 win at Bournemouth earlier this month.
Harry Winks was called up by coach Aidy Boothroyd for England's U-21 games but was forced to withdraw because of an ankle injury.
Meanwhile, Spurs were handed a big boost after Toby Alderweireld completed the entire 90 minutes for Belgium in the 4-0 win over Saudi Arabia on Tuesday.
The likes of Jan Vertonghen and Eric Dier are on the verge of getting a one-match suspension, having accumulated four yellow cards each.
Probable Tottenham XI
Formation: 4-2-3-1
Manager: Mauricio Pochettino
Hugo Lloris (GK)
The French international is the first choice for Pochettino in goal and is expected to be kept busy by the Chelsea attackers.
Kieran Trippier (RB)
Trippier offers more solidity in defence when compared to Aurier and must start against Chelsea.
Davinson Sanchez (CB)
Despite Alderweireld attaining full fitness, it would be wise to ease him back into the scheme of things. The Colombian has vastly impressed with his no-nonsense defending and deserves to start here.
Jan Vertonghen (CB)
The Belgian is a rock at the back for the North London outfit. Vertonghen would have to be on top as we look to keep the Premier League's defending champions quiet.
Ben Davies (LB)
Ben Davies has to be extremely careful while defending against the likes of Willian/Pedro. The Welshman has done well this season but the game against Chelsea would certainly demand more from him.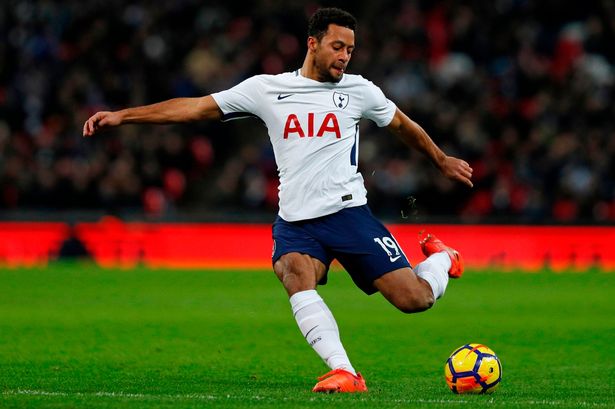 Eric Dier (CM)
Eric Dier endured a poor night in England's 1-1 friendly draw against Italy on Tuesday but the versatile player's focus will now return to club matters as Pochettino's side travel to the Stamford Bridge on Sunday.
Mousa Dembele (CM)
Dembele is one of those rare midfielders blessed with a combination of running power, dribbling and passing. He can dominate games from the midfield, which makes him such a key component in Pochettino's side.
Christian Eriksen (LW)
Eriksen's trickery and magical passes will be required at the Bridge if Spurs are to return home all smiles. The Dane has picked up form just at the right moment and let's hope he makes his presence felt against Conte's men.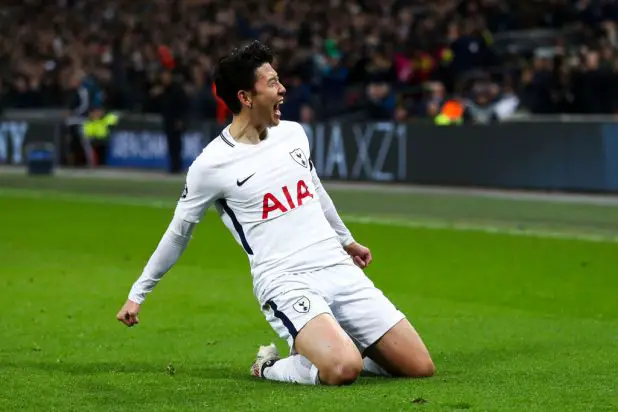 Dele Alli (CAM)
Alli has not been at his astonishing best this season. The skilful midfielder would be hoping to deliver the goods on Sunday, thereby trying to get a berth in England's squad for the World Cup.
Erik Lamela (RW)
The 26-year-old is up and running after missing more than a year of football with a hip injury. Expecting the nippy Argentinean to start on the right-hand side against Chelsea.
Son Heung-min (ST)
With Kane out injured, Son should take up the central role against the Blues. The South Korean has been in stunning form for Spurs this season, netting 18 goals in all competitions, including 7 in his last 5 games.
Tottenham vs Juventus – possible tactics, line ups and strategy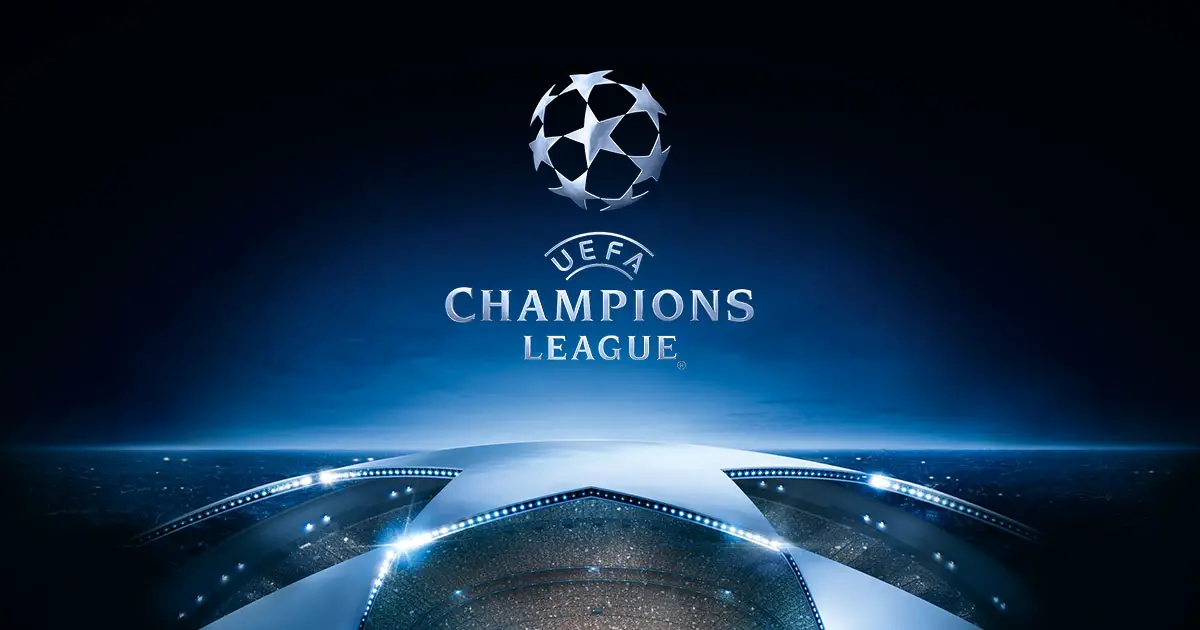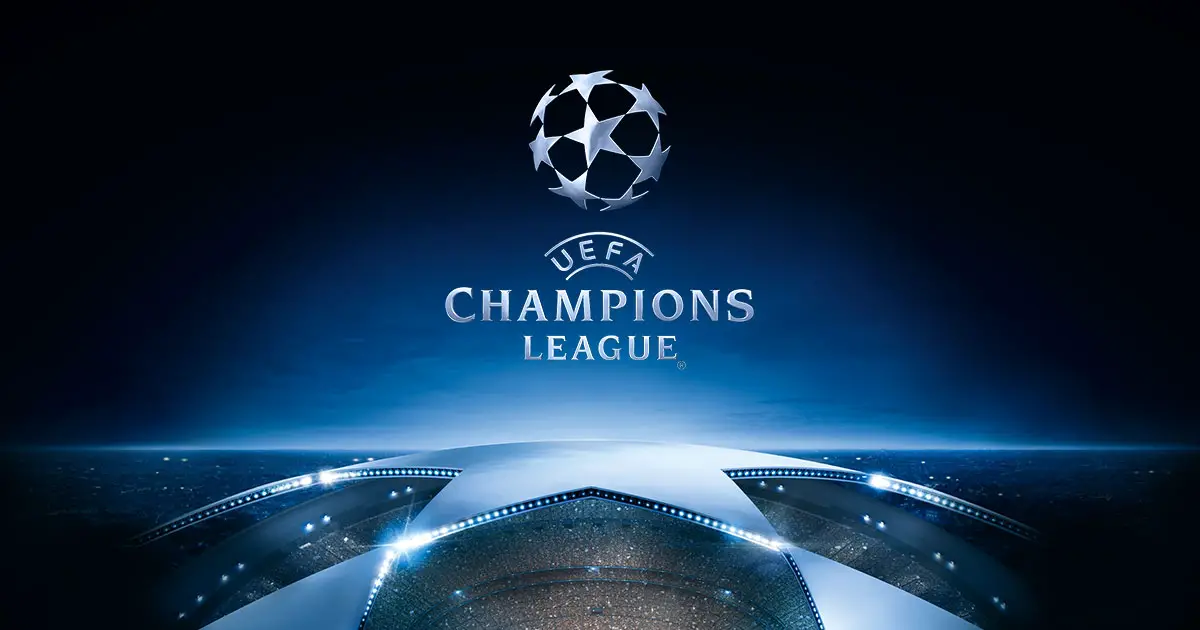 The first leg at Turin was a riveting affair with Tottenham Hotspur crawling their way back from 2-0 down to draw against Juventus on Tuesday in the Champions League round of 16.
Juventus shell-shocked Spurs in the opening nine minutes by scoring twice through Gonzalo Higuain. But a Harry Kane goal gave the visitors hope before Higuain missed a penalty at the stroke of half-time.
For all the pressure Spurs exerted on Juventus in the second-half, they were rewarded when Christian Eriksen scored from a free-kick.
The game ended 2-2 on the night but it gave the North Londoners two precious away goals ahead of the return leg at Wembley in March.
Let us have a closer look as to how Max Allegri and Mauricio Pochettino could line up at Wembley.
Tactics and Strategy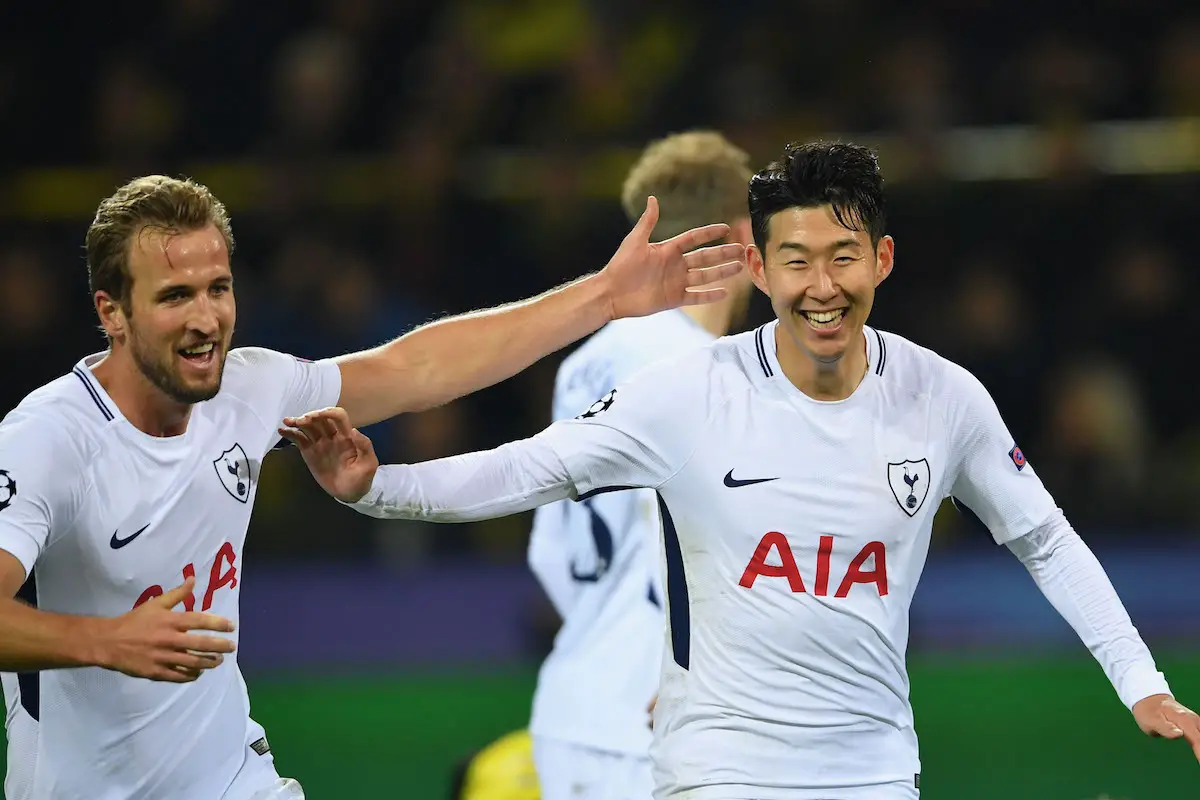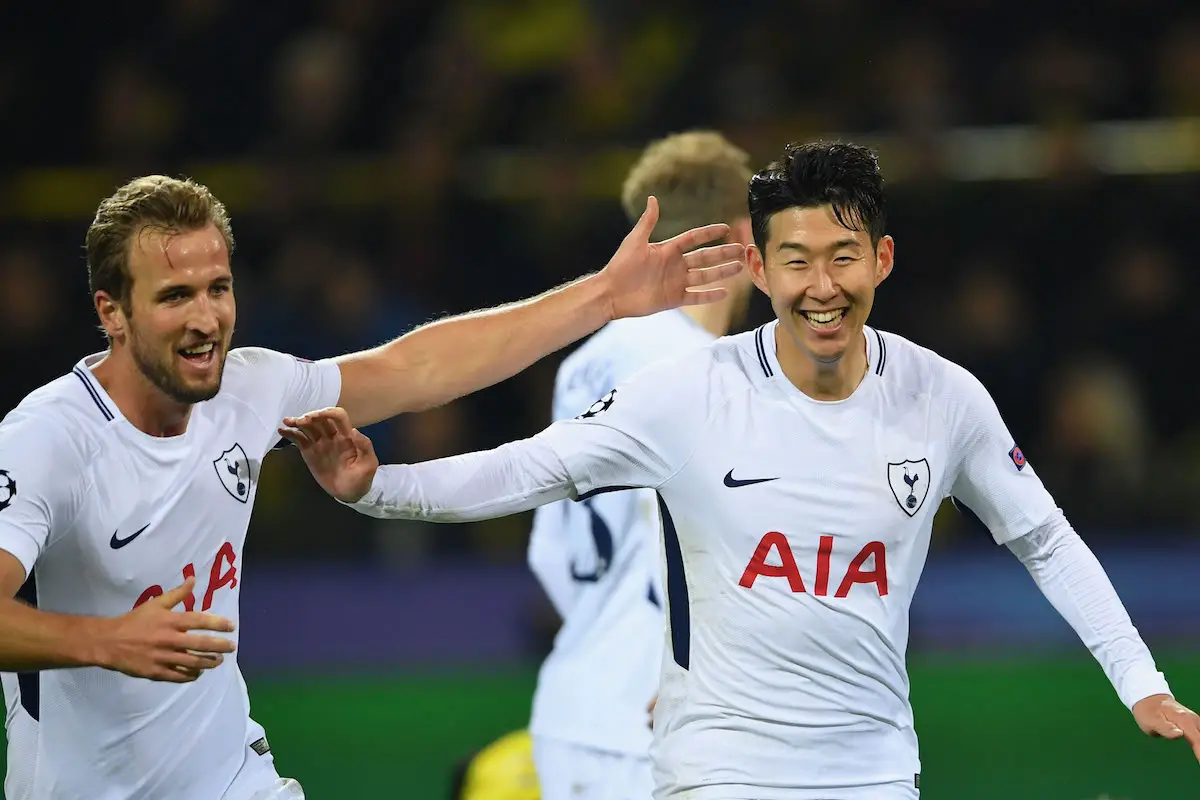 Max Allegri would love to have a similar start at Wembley he enjoyed at home when Higuain scored twice inside nine minutes.
Knowing his team are on the brink of going out of the competition, Allegri would expect his boys to play more quickly and regain possession as soon as possible. Not a different approach but a faster and dynamic way to neutralise Spurs' attack at home.
Juventus were complacent in the first half after going two goals up. It was possibly the worst thing they did which allowed Spurs to grow into the game and hit two knockout blows when it was least expected.
The Italian team faded in the second-half and with a few ageing players in the squad, it became difficult for them to keep the same pressure and intensity they played with in the first-half.
Allegri would look at the result at home and think it as a missed chance to gain a first-leg supremacy over Spurs. He would rue a couple of missed chances presented by Spurs. Had Higuain completed a first-half hat-trick by scoring the penalty, who knows Juventus could have turned on their gears after the break and completely mauled Spurs, just like they have done to many teams this season.
The Juventus boss would hope complacency doesn't creep in at Wembley if they go a goal up. The defence looked a tad shakier at times; expect Allegri to fine tune it.
If the defence was unstable in the first-leg, the attack, I would say didn't misfire but wasn't clinical. Chances weren't presented at premium but when they were offered, the Juventus players failed to take it.
So overall, don't expect Allegri to tinker much with his tactics but hammer some wake up lessons ahead of the second leg. What could come as a major boost to the Italians is that Paulo Dybala would become fit to face Spurs.
Also, the likes of Andrea Barzagli and Blaise Matuidi could make the trip to Wembley.
As far as Tottenham are concerned, they did an incredible job at Turin. To come from 2-0 down to draw at Juventus stadium, not many teams could have done that, given the hosts' imperious home form.
Spurs were tactically exposed inside the first ten minutes. After conceding 2 goals, Poch's men started getting back in the game and their cause was helped by Kane before Eriksen scored a free-kick past Buffon.
The determination and grit showed by Spurs on Tuesday was incredible. They never bogged down in front of the vociferous crowd, instead kept going and earned rich dividends for showing spirit.
At Wembley, Poch would hope his team doesn't repeat the same mistake. They could go through to quarters if they keep the scoreline 0-0 but Poch would want his boys to start quickly and get a goal's cushion at home.
Therefore, thoughts about their strategy are divided. Is it better to save advantage or risk to play an open game? Football betting sites have the same opinion about Tottenham strategy. There are much options to choose from and some of the best betting sites like William Hill Sportsbook UK will give you the most attractive odds if you decide to place a bet. William Hill Sportsbook UK also offer predicting the full time result, so if you think you can predict Tottenham possible strategy for this match, feel free to try your luck.
Line-up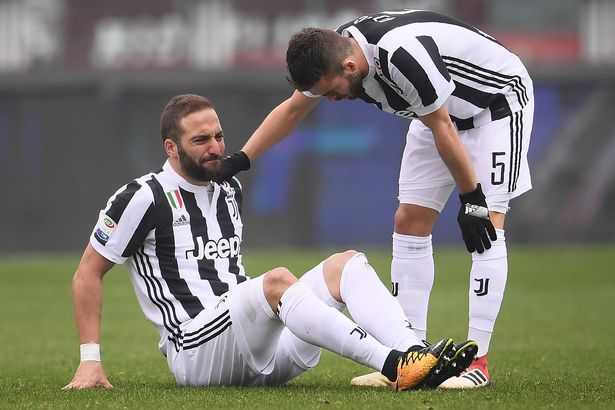 For Juventus, expecting Bernardeschi to make way for Dybala at Wembley. So the Black and whites could line-up as 4-2-3-1, with Khedira and Pjanic as holding midfielders and Higuain leading the attack.
Spurs on the other hand, would miss the services of Sergi Aurier after he picked up a yellow card on Tuesday and is suspended at Wembley. His suspension means Kieran Trippier would play at right-back. Other than that, Son Heung-min could start in place of Erik Lamela on March 7.
Prediction
The game is fantastically poised with a little edge to Spurs for grabbing two away goals. A titanic battle awaits at Wembley on March 7.