Spurs' stars of tomorrow
When Spurs finished fifth last season, Europa League football was guaranteed. Not the premier European competition, but a European competition nonetheless. However, Thursday night football isn't the most appealing of thoughts and Harry Redknapp, rightfully, prioritised the league over Europe. Yet, it also gave fans the chance to see the likes of Tom Carroll, Jake Livermore and Harry Kane in action and even though it seems unlikely that Spurs will qualify from their group, seeing the youngsters has given us an insight into what to expect in the future.
Yet, as good as our knowledge can be, one man knows that little bit more. So, without further adieu,To the Lane and Back would like to introduce Windy and his analysis of the players coming through the ranks under Tim Sherwood and the stars of the NextGen series.
Spurs' young players have caught the attention a little more than usual this season, partly due to Redknapp involving some "unknowns" in the Europa League and Carling Cup but also due to the NextGen Series. The following is a run-down on some of the Under-19 players used in the NextGen Series so far:
Goalkeepers
Jonathan Miles, 18 – Had a good game against Inter Milan last week, and was also one of the star men against Basel when he excelled with some great saves, especially one with his legs towards the end of the match. Seems to be getting more pro-active with age, and is always very vocal.
Jordan Archer, 18 – He only played in the first NextGen Series match owing to his loan at Bishop's Stortford, where he's been performing consistently well. He is also a recent call up to the Scotland U21 squad, and will be looking for a league club to join on loan in January.
Defenders
Jack Barthram, 18 – Fast becoming a very competent attacking right-back, with good recovery pace and a fantastic attitude. In the Basel home game he was up against a very physical opponent in substitute Sulejmani, but coped well throughout and made constant bursts forward when Pritchard tucked in (although was rarely picked out).
Milos Veljkovic 16 – A strong, composed centre half who plays like he is ten years older than he is; it's hard to believe that he is the youngest player in the squad. It was good to see him get on the score-sheet against his former club, Basel, heading in at the back post.
Jake Nicholson, 19 – He has primarily played as a centre-back in the NextGen Series matches, despite being a holding midfield player by trade. He has been a steadying influence at the back, and someone who constantly talks to his team-mates – he will certainly be looking for a taste of league football over the next year.
Kevin Stewart, 18 – A versatile player who is often played at left back despite not being naturally left-sided. He can do a job anywhere along the back-line, although I personally think that he's best at centre back, and that it would do him some good to get a prolonged run there. He's another who I could see going out on loan, as he seems to have the maturity to cope with league football.
Daniel Day, 18 – A very enthusiastic and committed full-back, but he is occasionally reckless. He is one player who really helps to set the tempo, though, which is always needed at any level. He likes to make overlapping runs, which suits Tim Sherwood's team shape.
Midfielders
Massimo Luongo, 19 – If you've read my reports before, you'll know that I enjoy watching him play. Breaks up play, has good one and two touch passing, gets forward well, and is a strong, calm influence in the middle of the pitch. He made his first-team debut, coming off the bench in the League Cup game against Stoke, and unfortunately missed a penalty. I think he will get more chances this season – an impressive player, and one to watch.
Alex Pritchard, 18 – one of the stars of our NextGen Series team so far with some excellent performances, and he has also been an unused sub in two Europa League games. A real clever, quick-footed, schemer who is very dangerous when cutting in from the flank. His set piece delivery has also caused teams a lot of problems.
Laste Dombaxe, 17 – A player who was used in various positions as a 15 and 16-year-old in the Under-18s, but he now seems to have settled as a central midfield player. He has generally played more of a holding role, picking up the ball from the defence, and getting it into the feet of Pritchard and co. If he could add consistency to his performances, he could become a very useful player.
Ronnie Hawkins, 17 – He is a natural ball-player in the middle of midfield, so a little different in style to Luongo and Dombaxe. I could see Luongo going out on loan and, if he does, Hawkins could benefit with more games in the NextGen Series and for the Spurs XI.
Tomislav Gomelt, 16 – He had the most bizarre match in the home fixture against Inter, scoring three excellent goals and showing some good touches, movement and passing, but then unfortunately getting a harsh red card for the trip which lead to the penalty. He wasn't so effective in the away leg, and was withdrawn at half time.
Forwards
Harry Kane, 18 – Often playing in midfield in the NextGen Series, Kane has been quietly effective without uprooting any trees. He has an ungainly style, but his touch is deceptively good and he has plenty of strength for one so young. He has scored goals at youth and reserve level, and also had a reasonable scoring record for League One side Leyton Orient last year. I think a lot of fans were expecting more from him in his Europa League showings, but it is important to remember that he is still very young and inexperienced – time is on his side.
Kudus Oyenuga, 18 – Involved in some of the NextGen Series games, and some Spurs XI games, Kudus will be looking for more league experience after he only got a few brief appearances at Bury. He is hard-working and strong, but for me he still doesn't quite know when to release the ball, and he does make some odd decisions – Sherwood and Ferdinand both seem to focus a lot of their attention on him throughout matches.
Souleymane Coulibaly, 16 – For one so young, scoring three in the tournament so far is impressive. He is a work-horse, who does not stop running for the team, but often chooses to shoot when he has better options. In the Basel match he struggled a little against the impressive Kofi Nimely, but he did well to force the equaliser in the Inter Milan away match.
In terms of fast-track to the first team, it is difficult to say which players may or may not make a breakthrough at this point. Much depends on whether they can take an opportunity – perhaps in a cup match, or as a late substitute in the league. As we've seen with Tom Carroll this year, his consistent level of performance has led to him being involved more, and now being given a new contract. With a number of the players, I'd anticipate loan moves in January, which they should all see as a chance to catch the eye.
Windy has an excellent blog that focuses on goal analysis, loan reports and the youth-team squad and can be found here.
Tottenham handed major boost as Barcelona star picks up hamstring injury ahead of Champions League clash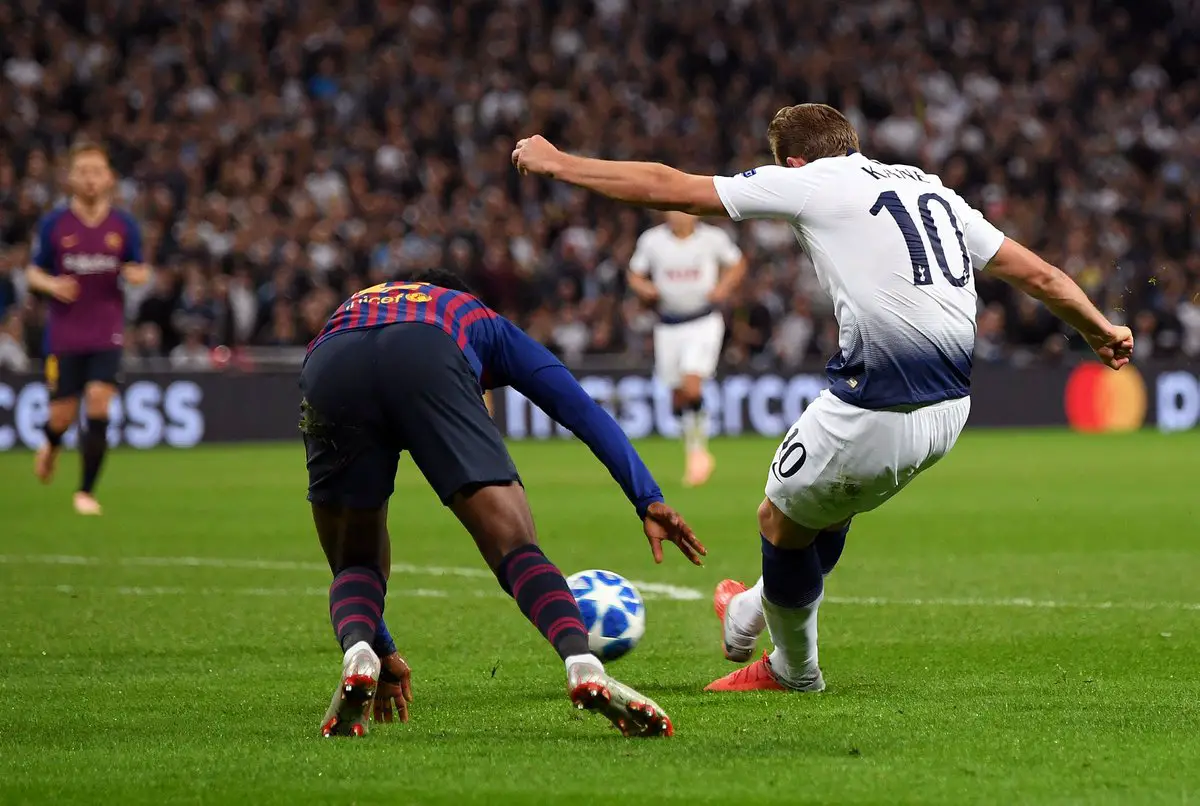 Football.london reports that Ivan Rakitic could be a doubt for our Champions League clash against Barcelona next month.
The Croatian was subbed in the 3-2 win over Spain in the Nations League and didn't play against England recently.
An update on Barcelona's Twitter account was posted and didn't confirm when the player could be fit.
Should the hamstring strain be severe, the player could miss a month or more, and Tottenham need all the luck they can get in their Champions League group.
❗ [INJURY NEWS] @ivanrakitic has a hamstring strain in his right leg. His return will depend on his recovery pic.twitter.com/OmCR0ptBQG

— FC Barcelona (@FCBarcelona) November 17, 2018
Tottenham might need to win both their clashes in the group, and they don't come easy with us facing Inter Milan at Wembley before that big clash against Barcelona at the Nou Camp.
Spurs gave themselves a lifeline against PSV with a late win, and we need similar heroics when we face the Serie A side.
Inter Milan beat us 2-1 and we will have to win by two clear goals or by a scoreline of 1-0 to get a better head to head than our rivals.
Barcelona have had their own struggles with a porous defence, and they conceded four goals in a shock 4-3 loss to Real Betis at the Nou Camp.
Read more: "Honestly, he's been brilliant for us" – Ben Davies heaps praise on this surprise Tottenham star from the season
This should provide Spurs with some hope for the all-important clash and it will be better if some of the top Barca players can't play the game.
26-year-old Tottenham star finds himself on Juventus' radar for the January window
Juventus have made Christian Eriksen one of their top targets as they try to add quality in the winter window, according to Tuttosport (h/t Daily Mail).
The report adds that Paul Pogba, Adrien Rabiot and Aaron Ramsey are all targets for the Serie A giants, and a reunion with the Manchester United man is their first choice.
Should a move not work out for Pogba, Eriksen is the man Juventus believe they can get. The Dane has struggled with injury this season at Tottenham and has recorded a single goal for the side.
Juventus have made it a habit of getting some quality players on the cheap and Eriksen is yet to sign a new deal with Spurs.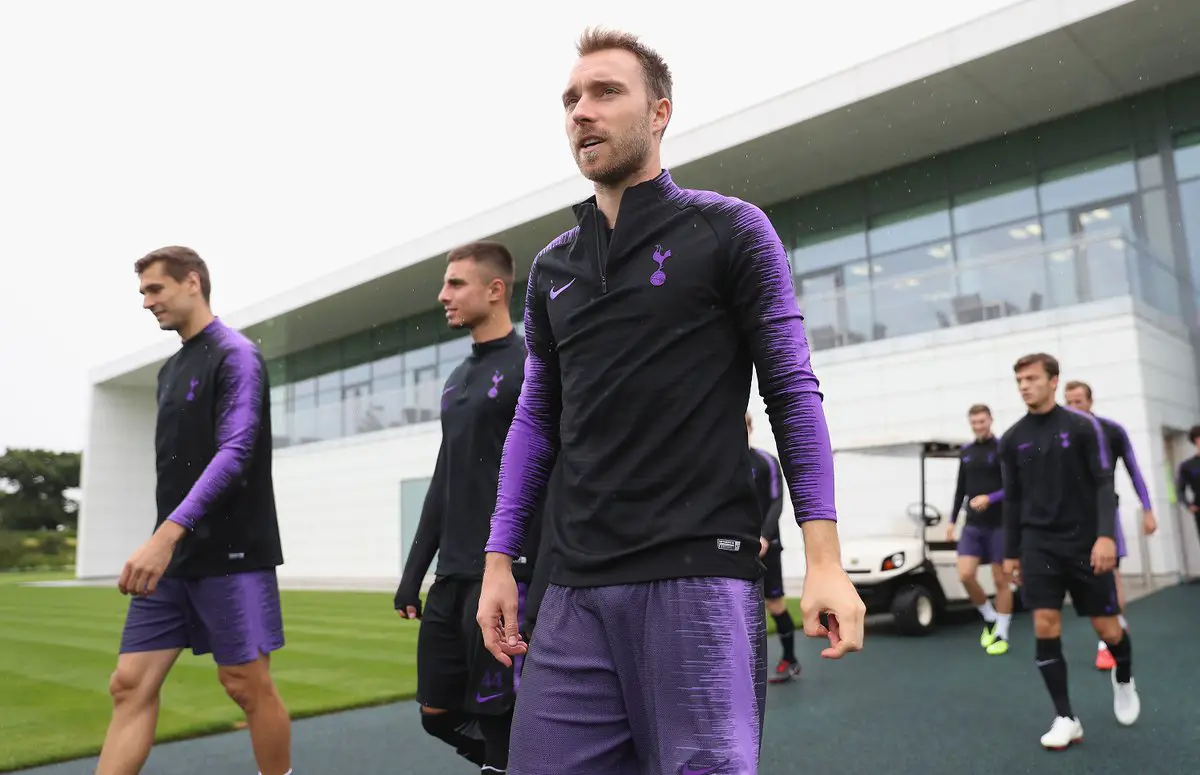 The attacking midfielder has been missed this season but we have done a decent job without him. Spurs are fourth in the Premier League just five points behind Manchester City, and our next clash is against Chelsea after the international break.
Eriksen has had a tough time with an injury this season but has recovered from the abdominal issue. The 26-year-old played the entire 90 against Wales and is expected to play again before the end of the international break.
Read more: "Honestly, he's been brilliant for us" – Ben Davies heaps praise on this surprise Tottenham star from the season
Eriksen scored 10 goals and provided 10 assists for Spurs in the Premier League last season, and a similar return would be great after an injury-affected campaign.
"Helped turn the game", "Game changer" – Some Tottenham fans claims this star transformed England after coming on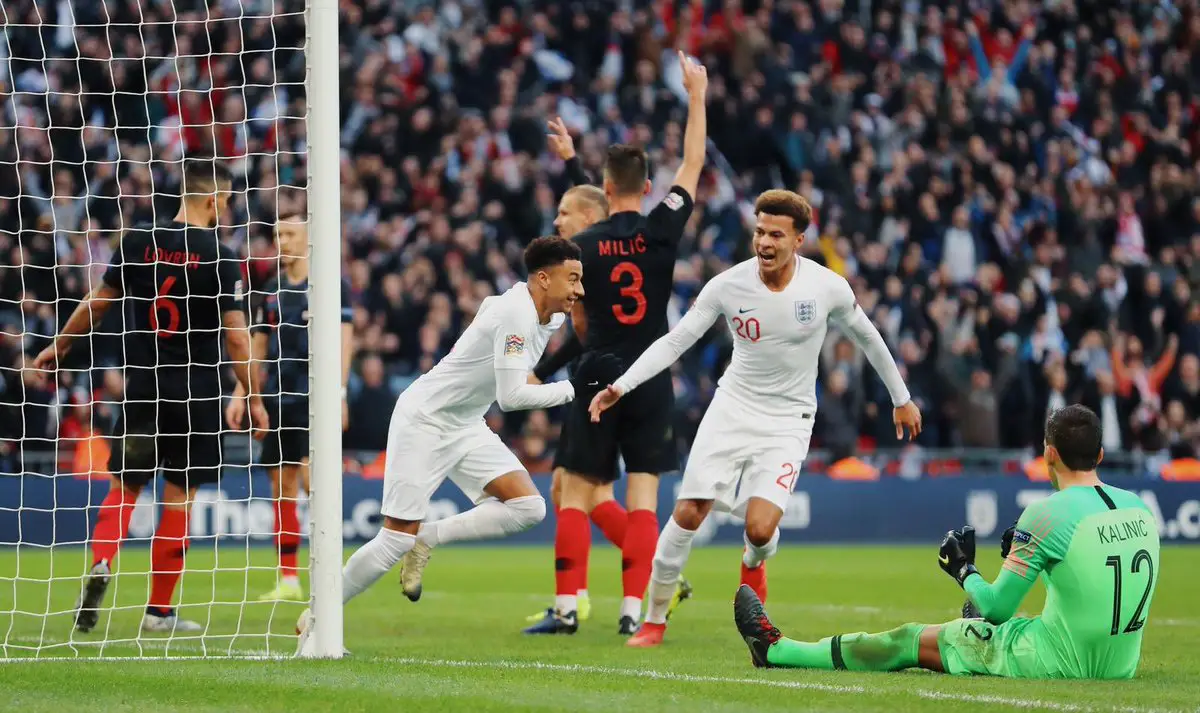 England looked set for more international heartbreak as Croatia were leading in their UEFA Nations League game.
The hosts then turned things up a notch after Jesse Lingard scored the equaliser and Tottenham star Harry Kane got the winner.
The England captain turned saviour for the side again, but another Tottenham man also turned the game on its head with his arrival.
Dele Alli didn't start in the important clash against the Croatians but came on with around 30 minutes remaining in the tie.
The Englishman didn't score or grab an assist but his attacking display helped England to the semi-finals of the competition.
The 22-year-old has struggled for goals and assists this season, but this performance certainly led to several Tottenham fans applauding the youngster.
As soon as you joined, the English game got more creative. Well played

— Lace Up🇦🇱 (@LaceUp144) November 18, 2018
i'm so proud of you!!🖤

— ًًًًً (@spursdele) November 18, 2018
Helped turn the game mate 🤜

— mmee3087 (@marcusmee) November 18, 2018
Well played Dele 😍 and Jesse too. Xoxo

— Fiona nelson (@Fionane34755545) November 18, 2018
Absolutely brilliant… well done lads 🙌🏼

— Clare Sadlier 🌱🦋 (@ClareSadlier) November 18, 2018
Don't say it
Don't say it
Don't say it
Don't say it
Don't say it
Don't say it
Don't say it
Don't say it
Don't say it
Don't say it
Don't say it

Me:
IT'S COMING HOME! 🏴󠁧󠁢󠁥󠁮󠁧󠁿🏆

— enamored (@lungssta_) November 18, 2018
Absolutely buzzing, what a game.
Well done to yourself and the boys!!

— Mark Leaming (@MarkLeaming) November 18, 2018
Played well dele

— noname (@yiddooooo) November 18, 2018
the uefa nations league is coming home🤟

— ًًًًً (@spursdele) November 18, 2018
game changer

— Mariam (@mari_hus) November 18, 2018
🐐

— Brad (@BamiDele20_) November 18, 2018
Read more: Mauricio Pochettino pictured at Barcelona watching youth game during break