Dembele vs Yaya Toure And Other Key Battles That Will Decide Tottenham's Blockbuster Clash With Manchester City
Sunday's clash between Manchester City and Tottenham Hotspur is arguably already one of the matches of the season. Depending on the result, it could see Tottenham drop back down from the unprecedented heights of second place or propel them to within two points of the top of the Premier League table.
There's a lot about each scenario that is out of Tottenham's control. Arsenal and Leicester City play each other earlier in the day, and the result of that match could make things easier or harder for Spurs.
From the perspective of this match alone, however, there are three key areas of the pitch where the match will be decided.
1. Dele Alli vs. Martin Demichelis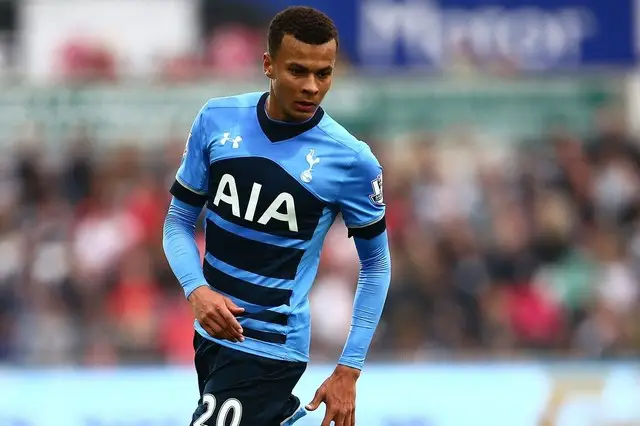 In truth, this is really going to be a battle between all of Tottenham's attack and the 35-year-old occasionally hapless Argentine centre-back. He is the weak link in this City defense, but if Vincent Kompany is unable to start he will be their best option.
Why highlight Alli? The 19-year-old has been a revelation so far this season, and one of his best traits is his ability to work the channels between opposition defenders. He might not have lightning quickness, but his timing and close control make him the ideal candidate to get on the end of longer passes sent forward from Tottenham's midfield or defense.
Leicester City have been using long passes as a way to quickly transition from defense to attack, and it's worked spectacularly well for them. While Tottenham tend to prefer working in a more proactive style, playing away against a team like City a tad more caution is required. As a result, we should see Alli operating as something of a second striker behind Harry Kane, testing the weaknesses in City's defensive line as he chases down passes.
2. Mousa Dembele vs Yaya Toure
Two seasons ago these two players were on opposite ends of the form table. City's Ivorian was justifiably considered one of the best midfielders in the world, while Dembele was failing to live up to his promise at Tottenham.
Oh, how times have changed.
It's not fair to say that Toure has declined as much as Dembele has risen, but the years are definitely starting to wear on his legs. While he retains a lot of his scoring threat from distance, he's unable to cover the same ground as he once was.
Dembele, on the other hand, has proven himself to be the central cog spinning the wheels in Tottenham's engine room. Ever-in-motion, closing down opposition attempts to play through the middle while also pushing forward when he has the chance, Dembele has been among Tottenham's stand out performers this season.
With the help of Eric Dier, Dembele should find plenty of space in which to work on Sunday. Tottenham fans will be hoping he uses it well.
3. Toby Alderweireld vs. Sergio Aguero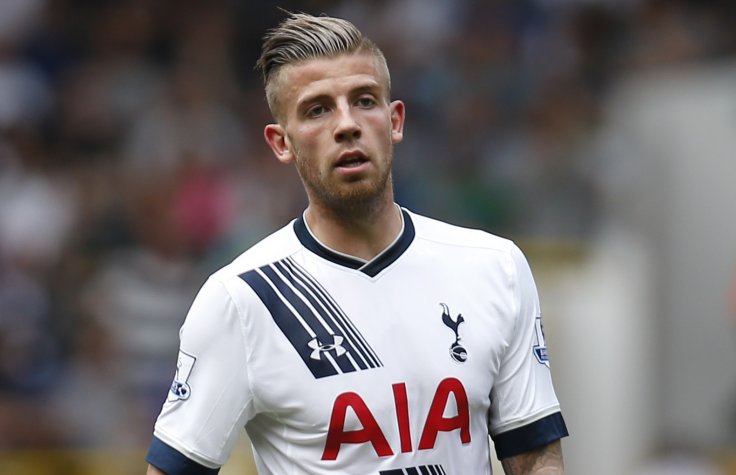 When Jan Vertonghen was healthy and pairing up with Toby Alderweireld in the center of Tottenham's defense, it was the latter Belgium who was tasked with a sort of cover role. While Vertonghen would close down opponents who came into his area, Alderweireld would stay in behind and watch for attempts to pass the ball on or dribble past his partner.
The combination worked remarkably well and it in part led to Tottenham's marvelous defensive record so far this season. Now that Vertonghen is injured though, Kevin Wimmer has had to step into his role, meaning that a whole new chemistry would have to be developed with Alderweireld.
Thankfully, over two Premier League starts it appears as if both are already comfortable with one another. And they'll have to be if they hope to smother Aguero out of the game.
The Argentine striker has been a bain on Tottenham's existence since he first arrived in the Premier League, but did look surprisingly inept in Tottenham's 4-1 win over City last September. If Wimmer can be sturdy enough to allow Alderweireld to close down Aguero when the opportunity arises, this should ease a considerable amount of the burden.
If not, then Tottenham is about to get its first real defensive test of the season.