What Does The Future Hold For This 18-year Old Youngster At Tottenham?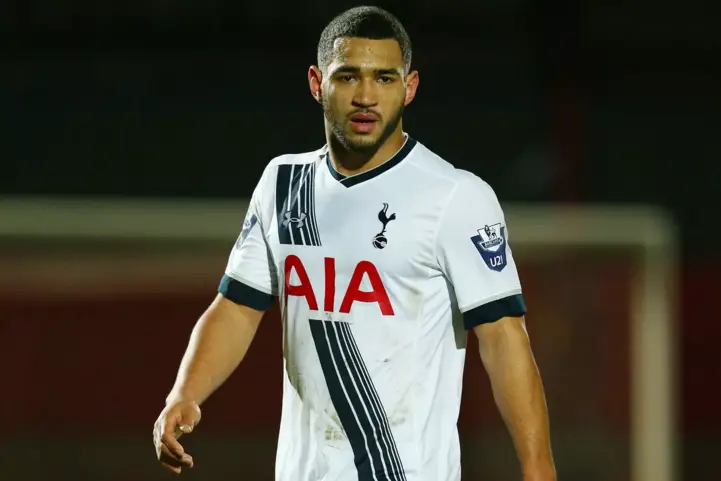 The injury to Jan Vertonghen sustained in Tottenham's clash with Crystal Palace in January left marred an otherwise good win for the team.
When further scans revealed that the Belgian centre-back would be out of contention until at least mid-March, it could have been a crisis point.
Lesser clubs would have taken the time they had left in the January transfer window and signed a centre-back who was capable of filling Vertonghen's boots at whatever the cost. Tottenham, after all, had the best defense in the Premier League thanks in no small part to Vertonghen's efforts. To be without him was borderline unthinkable.
Mauricio Pochettino had more faith in the team, however. Rather than splurging on the market, he simply turned to Kevin Wimmer. The 23-year-old Austrian had been brought in from FC Koln specifically to cover for any holes that might appear in the center of defense. He was Pochettino's natural choice to promote to the starting XI.
Doing so created a void on the bench however, one that Pochettino was unlikely to ask soon-to-be-gone Federico Fazio to fill. He could have turned to the transfer market then, but instead choose to rely on a player he already had.
Despite some reports following Vertonghen's injury, Tottenham academy product Cameron Carter-Vickers wasn't immediately promoted to first team duties. He was kept out of the under-21 lineup for a match against Manchester City's academy, but has not as yet even shown up on the bench for Tottenham in the Premier League. Indeed, he's even played two matches for the under-21s since being absent.
None of which should dissuade anyone from the notion that Carter-Vickers will be the club's clear backup, and for good reason.
The English-born American centre-back joined the club in 2009 and has steadily moved up the ranks through the youth system. This past summer he got promoted to the under-21 side – the highest level of Tottenham's academy – despite only being 17 years old at the time.
He's continued to impress at that level as well, even earning the side's captainship early in his tenure. He's done so combining a surprising amount of physicality for his age with an impressive level of awareness, something reminiscent of fellow Tottenham academy graduate Ledley King.
The under-21 Premier League isn't the only stage on which Carter-Vickers has starred. He's also featured for multiple levels of the United States' international set up. Beyond appearing in last summer's u-20 World Cup, Carters-Vickers is also part of the United States' efforts to qualify for the 2016 Olympic Games in Brazil.
All of which contributed greatly to Tottenham offered Carter-Vickers a new contract back in late October. With fellow academy product Milos Veljkovic declining to stay at the club, Carter-Vickers' prospect for a first team debut have increased dramatically.
And it's not just in Vertonghen's absence where Carter-Vickers might find his chance. The American is also capable of filling in at defensive midfield, meaning that if Eric Dier were to be shifted back into defense or otherwise incapacitated, it could be that Carter-Vickers also gets a look in there.
While Carter-Vickers' chance might not come this season, it is all but inevitable that he will get it.