Tottenham are having one of their best seasons ever and currently sit in the top four with a realistic chance of winning the title. They might be five points behind Leicester City in the race for the title but Mauricio Pochettino has made Tottenham tough to beat and with Spurs also in the UEFA Europa League, they could end up with some silverware at the end of the season.
While Tottenham were always known to be a one man team during the time of Gareth Bale or Luca Modric or Dimitar Berbatov but this side is different and it is a collective effort from the goalkeeper to the striker all play an important role for the team.
Tottenham might not have the financial flex that other clubs do and will be a target for many sides who would want to make their team better by poaching their players. Spurs though have to be resolute and we pick out three players who Tottenham should not sell, no matter what happens.
Harry Kane
Starting right from the top, Harry Kane has been one of the best strikers in the Premier League since his breakthrough season last year. Kane ended up scoring 31 goals last time around and already have 18 in all competitions this season.
All doubts about him being a one season wonder are over for the moment and his game play resonates just how Tottenham play these days. A never say die attitude, relentless running and a lot of energy, not to mention an eye for goal. Kane was subject to a ludicrous rumour of being a target for Real Madrid last season and more such rumours will follow at the end of this season as well.
Christian Eriksen
The Dane might not be in the limelight as much as some of the other Tottenham attackers this season, Dele Alli is the one player that most people are talking about but the 23-year-old has been one of the most consistent players in the attack for Tottenham since signing for them in 2013.
It certainly was a coup to sign the Danish international and the payoffs keep on coming. Eriksen is brilliant on the dead ball and has tremendous pace and control of the ball plus has an eye for goal too. He has ended each of the last two seasons scoring more than 10 goals and has six for this season already; certainly his goals help the side when others aren't clicking.
Jan Vertonghen
While Dele Alli and Hugo Lloris are a couple of players that Tottenham should hold on to, Jan Vertonghen actually tops the list in terms of giving them great defensive stability. This isn't a Tottenham team that always concedes like they used to. They are great in defence and that is down to this Belgian.
Vertonghen though has a great partnership with fellow Belgian Toby Alderweireld and this partnership has led to the best defence in the league. Vertonghen might be injured in the final run up and that could be a great loss for Spurs but hopefully he will be back to his best and with a Premier League winner's medal soon.
Tottenham star could remain in the Premier League with English side interested in £15m bid
Spurs transfer news: Steve Bruce eyes Tottenham defender Danny Rose
Newly appointed Newcastle United manager Steve Bruce is interested in signing a left-back, with Danny Rose catching his attention, according to the Daily Star.
The Tottenham defender did not travel with the side for the pre-season Asia tour and will try to finalise a move away from the club in the summer.
The 29-year-old could be the second full-back to leave Spurs this summer, with Kieran Trippier joining Atletico Madrid a few days back.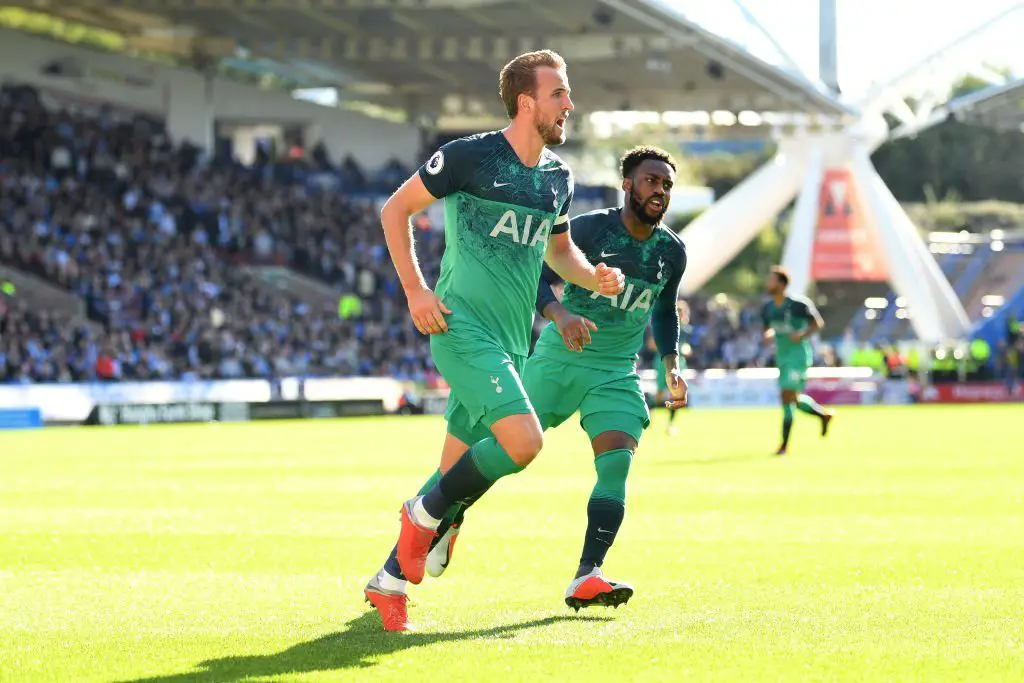 The left-back was the first choice last season under Mauricio Pochettino, and selling him would leave us with Ben Davies as the senior player for the position.
Bruce to monitor situation till the end of the month
The report claims that Paris Saint-Germain are also interested in the 29-year-old English defender, and Bruce will wait until the end of the month before launching a £15m bid.
Newcastle have sold Ayoze Perez to Leicester City this summer, and Bruce expects a decent transfer kitty to be made available (h/t Daily Star).
Rose could still do a decent job for most of the clubs in the Premier League, and it will be interesting to see where he heads off to before the campaign starts.
Read more Tottenham Hotspur transfer news, click here – Spurs transfer news
Tottenham would still need to sign a first-choice left-back, and let's hope the club lands a quality player for the position.