Three Things Pochettino And Tottenham Should Do To Beat Arsenal To The Title Charge
It's hard to get nit-picky about a team that is currently second in the Premier League standings, but there are some things that Tottenham could be doing better.
Slowly over the course of the season so far, Mauricio Pochettino has been tweaking things and making subtle changes.
Most of these have been attempts to make sure Tottenham's strongest players are properly rested, and let some of the bench players have their chance to make a case for larger roles in the squad.
There are some more significant changes that Pochettino can implement that might allow Tottenham to be more competitive through the final stretch of the season.
Work with width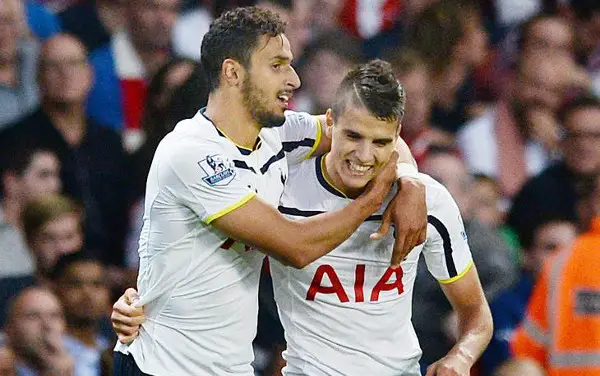 This Tottenham team is explicitly designed to operate through the center of the pitch. It is through that narrow path just in front of the opposition's goal where the best shots possible can come from, and consequently it's where a lot of Tottenham's attackers find themselves drifting toward when in possession. Each of the attacking three midfielders – most often Dele Alli, Christian Eriksen and Erik Lamela – all specialize in keeping things tight.
On occasion, it's been necessary to flip that script. Pochettino will usually use either Nacer Chadli on the left wing or Kieran Trippier at right-back when he feels an opponent would be particularly vulnerable to width. Generally speaking, it's a tactic that worked. And it should be pressed on with.
Chadli, in particular, could be a good source of goals when needed. He might not always fit into Pochettino's overall plans as much as Dele Alli (the player he would be replacing should he start or come on from the bench), but he is undeniably potent when he's in form. Even if he's just brought into the fold to stretch out particularly stubborn defences – like, say, Crystal Palace's on Sunday – he could prove a decisive participant.
Get the best out of Heung-min Son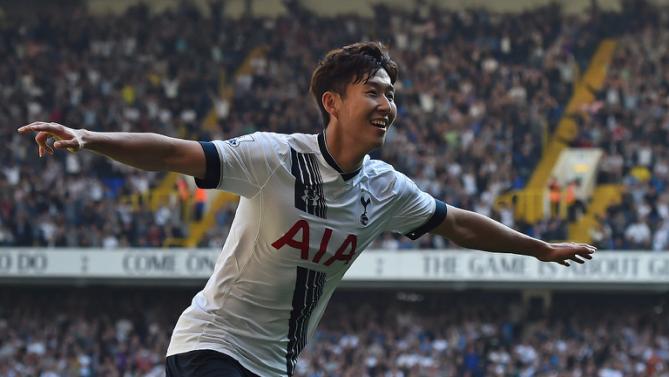 The South Korean began his life at Tottenham with three goals and two games, though he hasn't been able to sustain that form.
Part of the reason behind this was an injury he picked up shortly after his debut, one that kept him out of contention for nearly two months. The Tottenham team he came back into had already established Alli, Eriksen and Lamela as starters, so he wasn't going to necessarily usurp any of their positions any time soon.
Son has been brought into the starting XI as Pochettino rested Lamela, though he hasn't exactly thrived. While he's in theory capable of playing anywhere in the attack, it's clear that the right side is not his preferred side.
He made this especially clear on Sunday, where he worked primarily through the middle, connecting with Josh Onomah and Alli and generally proving himself to be especially adept at coordinating and driving plays from a more central position.
Pochettino will no doubt have taken a note, but he might be reluctant to switch Son to the middle considering he just did the same for a struggling Eriksen. Depending on the opposition or the situation, it would be very advisable for Pochettino to see just what Son can do with regular minutes in that area.
Crowd the midfield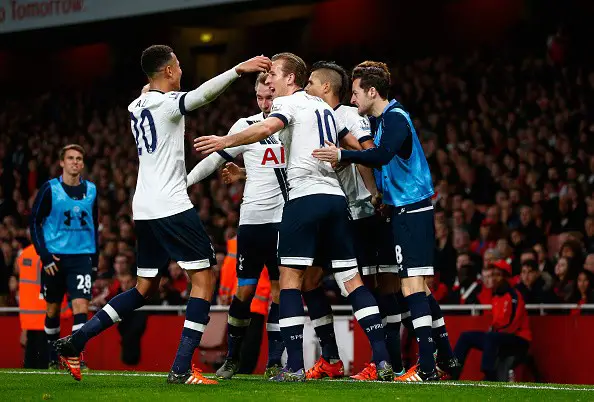 There's a lot that stands between Tottenham and the end of the season. Arsenal in early March stands out as the toughest contest, but matches against Manchester United, Chelsea, Liverpool and Southampton won't be simple affairs either.
Grinding out results in those matches will be absolutely vital. Beyond making match-specific changes, Pochettino might find some benefit in playing one of his attacking midfielders in a deeper, more creative role.
This has been tried before this season to good effect. Adding an extra man in the center of the pitch makes defending against counter-attacks easier while simultaneously creating another pathway through which the team can keep possession. It might not be as direct an attacking scheme as the one Tottenham have thrived on all season, but now that every result seems to matter more and more it might be better to keep things tighter in the center of the park.