17 Goals In 37 Games – Why This 22-year Old Has All It Takes To Be A Tottenham Superstar
One thing that Tottenham have not been able to get all season or for a couple of seasons is a proper replacement for Harry Kane. The English star has been the man for Spurs when it comes to scoring goals but Tottenham need to have a plan B or even someone who can partner the English attacker and share the goal scoring burden.
Scouts are placed all-across the world to find the next big player and one such star whose stock is certainly on the pick-up is Michy Batshuayi. The 22-year-old Belgian football is making waves in Ligue 1 and he could be the answer to Tottenham's Kane problem.
Another star from the golden generation of Belgian football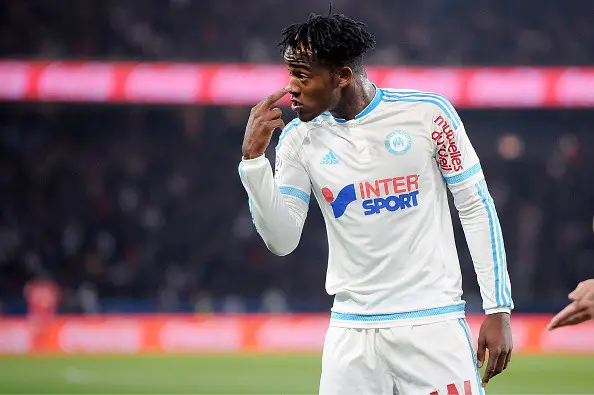 Michy started his footballing journey for RFC Evere and he slowly moved from one club to another until making it big for Standard Liege where he played for three years. The 22-year-old's performance was so great for the Belgian side that Marseille signed him up from the 2014 season and it has only led to his growth for the Ligue 1 side.
Batshuayi has scored 17 goals this season for the side from Ligue 1 in 37 games, while that might not be the greatest of strike records, it isn't the worst for someone who is still getting used to playing regular football for a top side.
The 22-year-old Belgian forward plays mostly as a centre forward and that is the position he should be deployed as also, he isn't the kind of player who can be played in various positions, with Michy, you know what you are going to get and that is one of the best talents in the world of football, at least in his age group.
The Belgian is brilliant when it comes to taking his chances, especially when it comes to goals being scored from headers or in the penalty area. He is great at dribbling the ball and loves to run with the ball at the opposition.
There are a few chinks in the armour as well for the attacker, Michy isn't the best when it comes to holding the ball, despite his large frame, he does get pushed off the ball rather easily, that is something he would have to work on heavily if he is to get better in the Premier League or even as a player wanted to be at the top level.
His positional awareness isn't the greatest either and that is something he would have to work on but he does have the time on his hands to get better. Spurs would have to spend a good deal on getting the talented forward but it would be money well spent by Mauricio Pochettino as he builds his squad for next season.