Three Things Tottenham Need To Make Sure To Win Against Arch Rivals Arsenal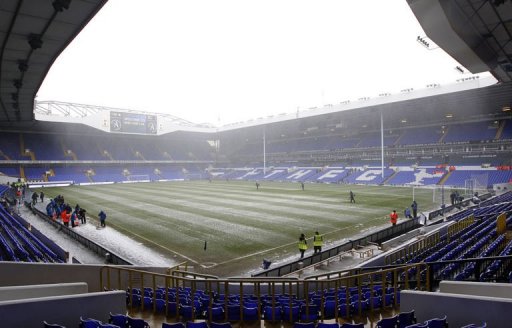 Saturday's match will be among the most pivotal in Tottenham's entire season, and indeed might be one of the most important North London Derbies in recent years.
Whereas most NLDs tend to be matters of pride over substance, in recent seasons Tottenham's ascent up the Premier League table has meant that their contests with local rivals Arsenal have become all the more important. Saturday's match could mean the difference between a late season push for the Premier League title or merely settling for the Champions League.
In truth, the pressure is on Tottenham for the second consecutive game to produce. A win would take them six full points clear of Arsenal and, should Leicester City lose in their trip to Watford, might even send them top for the first time this season.
So how do Mauricio Pochettino and company go about making sure they secure a win against their rivals? Let's look at three key areas of the pitch where they can hope to earn an advantage?
Keep pressure on Per Mertesacker
The big German knows a thing or two about positioning, and it's a good thing he does. He often uses that advantage to make up for his complete lack of pace.
Laurent Koscielny's absence on Saturday will strain the limits of Mertesacker's ability to do that, however. The Frenchman's covering has been invaluable to Arsenal's defensive efforts this season, and while Gabriel Paulista has made a fine understudy he's not quite as Koscielny's level.
The probable presence of Heung-min Son can help in this regard. If the South Korean can create and exploit space between Mertesacker and right-back Hector Bellerin, it could make all the difference. Between Son and Harry Kane working that side of Arsenal's penalty area, it could be enough to find a way past David Ospina
Test Ospina
With Petr Cech out after his injury against Swansea on Wednesday, Tottenham will be fortunate enough to play against David Ospina, who has not played a single Premier League match this season and has only played twice in 2016 in any competition.
If Tottenham can sustain the pressure they eventually found in Wednesday's match against West Ham, they could be able to send plenty of balls the Colombian's way.
It won't quite be as easy as that, of course. Ospina made a convincing case to stay as Arsenal's number one towards the end of last season. He's quick, agile and capable of some impressive acrobatics when called upon. Is he Cech? No, but few are. He'll still be a worthy opponent for Tottenham on Saturday.
Don't underestimate Arsenal's bench
Arsenal are going through their customary late season injury crisis, but that doesn't mean that Tottenham can welcome them Saturday with a shrug.
They still retain the services of Mesut Ozil and Alexis Sanchez. Even Danny Welbeck and Joel Campbell haven't had much opportunities this season, they're still dangerous in their own right.
With the exception of Cech and Koscielny, Arsenal's defence remains intact – including Francis Coquelin in the base of the midfield. The Frenchman knows how to cover those midfield channels well that Tottenham prefer to play in.
All in all, the importance of this occasion should oblige Tottenham to treat this match as if it were against a full strength Arsenal side. They already underestimated West Ham to their detriment, they can't do the same on such a big stage as the North London Derby.