How Does Tottenham's Harry Kane Fare When Compared To One Of Europe's Best Striker?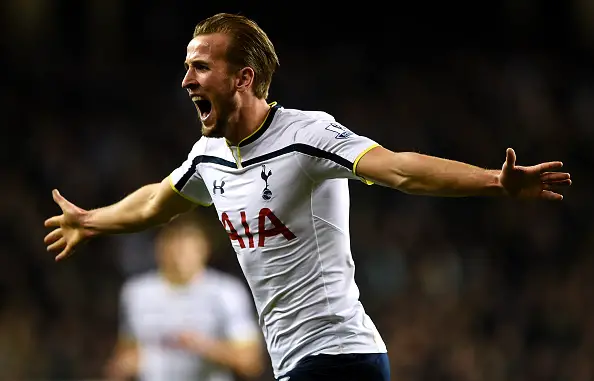 Two of Europe's hottest strikers faced each other in the Europa League tie in Germany as Borussia Dortmund's Pierre Emerick-Aubameyang took on Harry Kane. Both players have been instrumental into pushing their sides just behind the leaders in their respective leagues and it is no wonder that they are coveted by many other clubs in the world.
Kane and Aubameyang broke into the limelight last season with breakout performances and have continued their quest into getting better this season as well. The Englishman might have started his season slowly but has found his scoring boots for Tottenham while Aubameyang hasn't stopped scoring and he continued to bag the goals in left, right and centre for the German side.
We look at the achievements of both the players in their respective leagues and find out just who has done better. We compared them using squawka.com and only looked at per 90 minutes metrics.
Gabon vs England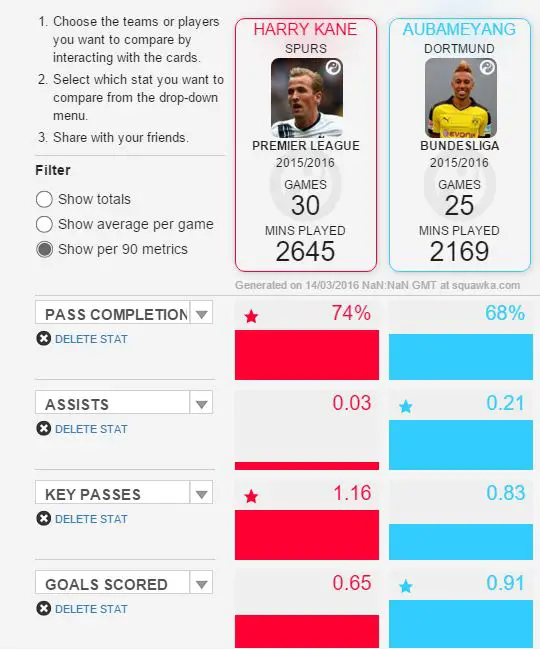 Both players play at the tip of the attack in their teams and it is no surprise seeing that they are important to the passing game that both sides employ. Kane though is a better passer of the ball thanks to his completion rate being better than that of Aubameyang's.
The English attacker has a 74% pass completion rate compared to the Dortmund star's 68%. Though the Gabon international seems to do much more with his passes as he averages 0.21 assists per 90 minutes compared to Kane's 0.03.
Kane though seems to have the better of Aubameyang when it comes to key passes as the Tottenham star has averaged 1.16 key passes per 90 compared to Aubameyang's 0.78 per 90 minutes.
Both players though are known for their scoring exploits and that is what we focus on next. Harry Kane scores 0.6 goals per 90, not a bad record for a striker, in fact anything above 0.5 means a player actually scores in every other game.
Aubameyang has been on another level this season as he scores 0.95 goals per 90, that is close to a goal a game which is why he is considered to be one of the most in form players in the European leagues this season.
Kane though is a better runner with the ball since he holds a 50% success rate against defenders while Aubameyang only has a 40.7% success rate taking on defenders this year. Both players are great in their own aspects but simply due to the scoring ability of the Gabonese international, he wins this battle with the Tottenham star.