Why This 22-year Old Should Forget About Moving And Concentrate On This Development At Tottenham
This season for Tottenham and many of their players has shown that they can play at the highest levels in Europe. Eric Dier, Mousa Dembele, Jan Vertonghen and Kyle Walker have all been star players apart from the likes of Dele Alli, Harry Kane and Christian Eriksen.
The good work done by Mauricio Pochettino in this regards has seen them get the attention of some of the best clubs in Europe and it seems that one of the best clubs in the world is out to sign Eric Dier. Bayern Munich might be romping home to another Bundesliga title but they also need to sign players who can plug in holes and one such hole is the midfield where Xabi Alonso is out of contract at the end of the season.
The Spaniard probably will get another year on his deal but there is nothing better than signing a young upstart who can do the job and grow as a player. Dier is one such player who is capable of being the best on his day and after starting the season as a centre-back and moving up to play in the midfield, he has shown he is versatile enough to play in a number of positions.
Munich calling but London is home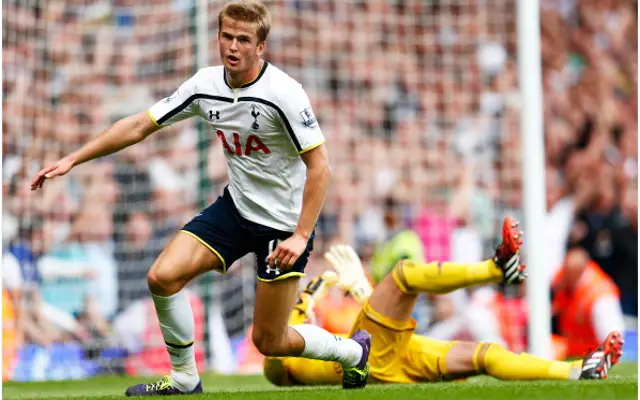 The major talking point would be whether Dier would want to move to Munich after growing at Tottenham. Remember, this was a player who had a really slow start to his career in England and questions were asked about his performance levels when played as a centre-back.
Mauricio Pochettino, to his credit, saw the problems Dier was facing and shifted him to the defensive midfielder's role where he has thrived with the partnership of Mousa Dembele.
The 22-year-old midfielder joined from Portuguese side Sporting and has never looked back. Looking at the current Bayern Munich team, you would be hard pressed to find one position which requires a dash of quality.
The midfield, where Dier is supposed to end up playing, features stars such as Thiago Alcantara, Arturo Vidal, Javi Martinez and Sebastian Rode, not to forget up and rising star Joshua Kimmich who can also play down the middle of the park.
In fact, Pep Guardiola is known for his shuffling of players and well that could happen with Dier also. Javi Martinez is one player who fell down that route and Dier could too, but another reason for Dier to think twice about moving to Munich is the role of the next manager coming in.
Carlo Ancelotti would be an incredible manager for any player but is Dier his signing or the board's? Also Dier is a star here at Tottenham with regular playing time while at Bayern he would be lost in the constant reshuffling of players, which can be a good thing and a bad one as well.
Dier should think really hard before making the decision if he does want to go to Munich. Granted he will win a lot of trophies but that should not come at the expense of his time on the pitch. He still has a lot to learn about football and seeing his growth under Mauricio Pochettino; he should stay in London for a few more years and see how this project ultimately goes.
The English midfielder is the future and signing for a bigger club can wait at the moment, his growth and development should be key for him now and the best place for that is surely at White Hart Lane and not the Allianz Arena.