Tottenham Hotspur – Season Review: Are You Happy?
Pre Season Prediction: 5th Place
Current Position: 2nd Place
Probable Final Position: 2nd Place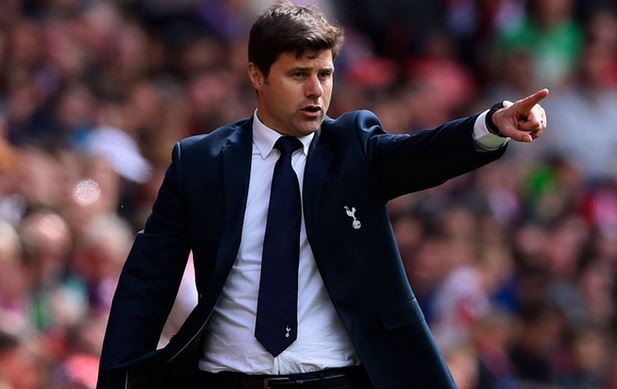 With 2 games left to go in the season and Spurs looking at a probable finish above rivals Arsenal for the first ever time in the past 21 years, it has been quite a remarkable season despite a failed charge to win the Barclay's Premier League title as surprise winners Leicester were crowned champions after Spurs unfortunately drew at Chelsea this past Monday night.
Slow Start:
The current position and attractive football that has made Spurs the leaders in most shots taken and chances created this season in the Premier League may seem quite a bit of a surprise after they did not win a single game in the first 4 outings. In fact, they conceded silly late goals against Stoke and Leicester which probably in retrospect right now seems like the games that could have potentially decided the title in their favour. But they went on and trained hard. The same back line currently is the envy of almost every Premier League club and has conceded the least number of goals this season. Something Pochettino can be proud of.
Best Game: Spurs 3:0 Manchester United
4-1 against Manchester City at home, 2-1 away at the Etihad, the home win over West Ham or the 2:1 away at Watford all come close but the most dominating performance from Spurs came against Manchester United. A tight game with very few shots on target, where spurs were so brilliantly being frustrated by LvG's Manchester United side, turned and suddenly changed in to a rout within the gap of three minutes. Two quick goals from Alli and Toby Alderweireld put Spurs who were already having immense control over the game, in the drivers seat. It was a clean and clinical win and it stomped their credentials as title contenders though the heroics of Leicester were still the wish of almost every neutral football fan.
Worst Game: Spurs 0:1 West Ham United
The irons from across the city have never shared a happy relationship with Tottenham fans and were more than happy to spoil their party. A win against the Hammers and Spurs were top of the table in mid February but unfortunately, Spurs didn't show up! Conceded a cheap goal and didn't create much to get back and win it. It was playing catch up with Leicester ever since and unfortunately, it did not end successfully.
Best Signing: Delle Alli
This was a tough one. Alderweireld and Alli have both been very crucial to Spurs's side this season. Easily one of the first names on the clean sheet. Toby has not a put a foot wrong almost all season and has started every single game and had transformed the leaky high line spurs defence into the most meanest and stingiest defense in the premier league. He did not miss a single game and unfortunately missed a few minutes against Chelsea on Monday. Where as, Alli who arrived from League 1 side, MK Dons for a paltry sum of 5M after his loan spell, has grown in stature. He does not play football like a young kid and in fact reminded a lot of pundits of Steven Gerrard. A fitting comparison for the youngster who currently serves a 3 game ban for violent conduct, the only black mark in his season. He has been vital to the attacking part of the game at Spurs and his goals, assists tally speak for themselves as to why he has been the best signing this season for Spurs. The PFA young player of the year for a reason.
Best Player: Harry Kane
Probably going on to win the golden boot, branded as a one season wonder and almost proving critics right at the start where he was constantly missing chances, post Bournemouth away, Kane has been unstoppable. 2 games and 5 goals to cross the 30 goal mark, a very ambitious player, Kane will look to get there!
Next Season:
Back in the Champions League and with key players rumoured to have signed contract extensions, Spurs have consolidated a good core. A back up striker and strengthening squad depth, should be top priority. A good season is expected, probably not challenging for the title but a definite top 4 finish can be foreseen!
Pochetino has signed a contract extension too. Good times for the lillywhites, they aren't a mid table club anymore and it is time they are taken more seriously.