What Should Tottenham And Pochettino Have To Do To Replicate Atletico Madrid's Success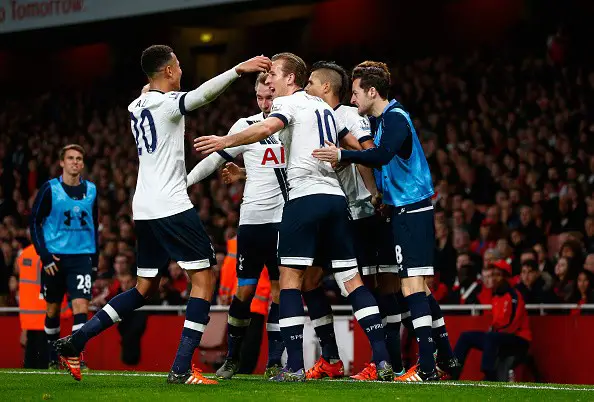 Another year under the helm of Diego Simeone, another big performance on a night that needed it the most. Atletico Madrid made it to two Champions League finals in three years and this year they not only knocked out Barcelona but also Bayern Munich.
Madrid are known for their grit and determination when playing for Diego Simeone and that has turned them into world beaters, on a fraction of the budget that most of their rivals play for in the Premier League.
There have been a lot of talk about the influence of South American managers in the world of football with Marcelo Bielsa being someone that most people know about but Mauricio Pochettino is another star manager in the making.
Everyone has been talking about Claudio Ranieri but no one expected Tottenham to do so well this season and Pochettino deserves some credit for that. They too have been underdogs like Atletico Madrid but they do have a bigger purse than the Spanish side. There are a few similarities between the sides as well.
Tottenham and Atletico boast the best defences from their respective leagues. Atletico have conceded just 16 goals all season in La Liga while Tottenham have conceded 28 goals in the Premier League, not the best record but that is something Spurs can work on if they are to get better next season.
The Spanish side are known for their do-or-die defending and their ability to do almost anything the team requires. In the game against Bayern Munich, you had a crazy number of players running and diving about to stop Munich from creating chances or having a shot on goal. That kind of determination to stop the opposition has to be part of the Tottenham mentality next season.
They do have somethings which match with Atletico's playing style. Spurs do defend from the front and that is something that has to grow next season as well. Fernando Torres and Antoine Griezmann are known not only for their attacking ability but also for chasing and harrying the opposition when Atletico don't have the ball, again, something that the Spurs side have to do next year.
Tottenham also need to work on their counter-attacking ability, something that the La Liga side are known for. We have seen glimpses of their counter-attacks but most of them have come in games which don't matter a lot, like the one against Aston Villa but this game, should not count. Tottenham have a lot of pace in Harry Kane, Dele Alli and Erik Lamela and that is something they must exploit next season if they are willing to replicate the success of Atletico Madrid.
Spurs also need to learn how to stifle the attack of the opposition, try to close them out and not allow them to play their kind of football. This will be hard work but Mauricio Pochettino has gotten more right here than wrong.
He has most of the pieces of the jigsaw right and just a couple of other pieces would help his side become the best in the league unless another anomaly like Leicester happens next season.