Looking Back: 5 Games Which Cost Tottenham The Premier League Title Including That Game Against Their London Rivals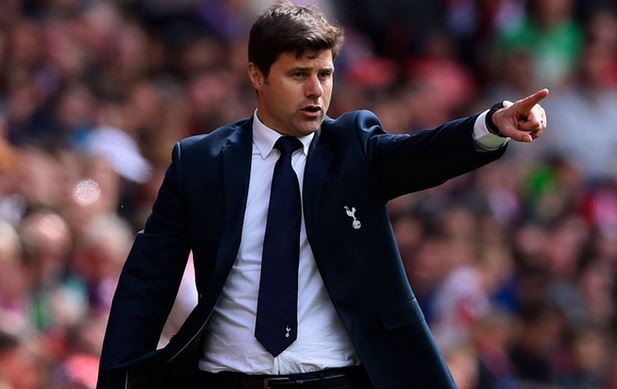 Tottenham did not win the title this season but they sure gave a great account of themselves. Spurs will be playing in the Champions League and that would be good enough for most fans, but Mauricio Pochettino could have got a lot more than that had some results gone his way.
Spurs lost out on 20 points from leading position, a league high but this did show that they were willing to have a go at other teams. Had Spurs been a little better in closing out games, who knows they could have been champions instead of Leicester City,
Nevertheless, it was a fun ride but we can look back at some of the games that cost Tottenham the title. Here are five such games which really hurt Spurs this season.
Tottenham 1-2 Newcastle December 13, 2015
A shock loss, especially when we look at things now. Tottenham actually took the lead through Eric Dier but Aleksandar Mitrovic got the equaliser before Ayoze Perez scored in stoppage time to get the win for the Magpies. The loss meant that Tottenham were seven points behind Leicester City, who already were leading the Premier League and these three points lost, came back big to bite Tottenham.
Tottenham 0-1 Leicester January 13, 2016
Spurs had met Leicester in the FA Cup in their last game and had dispatched the Foxes, so this game should have had the same result. Robert Huth had other plans and scored a magnificent header to give the Foxes all three points but also put them at the top of the table, tied on points with Arsenal. Spurs ended up that game-week still seven points behind the Foxes.
West Ham 1-0 Tottenham March 2, 2016
This probably is the game which will hurt Spurs fans the most. Tottenham could have gone level with Leicester had they won against their London rivals but Michail Antonio got the only goal of the game for the Hammers in the seventh minute and well, kept Tottenham three points behind Leicester with just 10 games to go for the season.
Liverpool 1-1 Tottenham April 2, 2016
The title was slipping away and fast now. Tottenham ended up playing one game more and even though they came back to draw the game, they could not finish off Jurgen Klopp's side. In fact, Tottenham ended up drawing both games against the Reds in the Premier League this season. This 1-1 draw left them four points behind Leicester City, having played one game more than the Foxes.
Tottenham 1-1 West Brom April 25, 2016
This was the worst one of the lot, playing against a Tony Pulis side is not easy but when you have the title to play for and West Brom have secured safety, the onus would have been on Tottenham to get the right result. Tottenham though did not do well and it was Craig Dawson who scored for both the teams, not the best thing for Spurs. The draw meant that Tottenham were now seven points behind Leicester and with only three games left in the season, it was bye bye to the Premier League title.