Why Tottenham Must Sell This Star Once And For All – Makes Sense For Both Player And The Club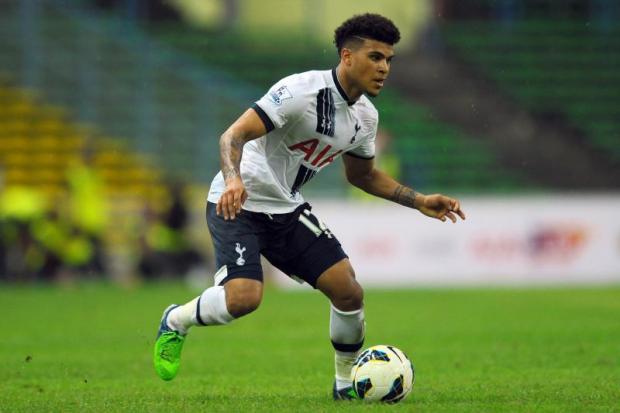 One of the more surprising signings that Tottenham made after the world cup was that of DeAndre Yedlin from the Seattle Sounders. The 22-year-old was one of the stars for the United States team in the Brazil World Cup and even though Liverpool was linked with a move for the wing-back, he chose Spurs to continue his growth.
The defender didn't get a lot of playing time at White Hart Lane and was loaned out to Sunderland at the start of the 2015-16 campaign, eventually helping the side stave off relegation. Yedlin is an extremely quick player but the defensive side of his game has to be worked on a lot, working under Sam Allardyce should have fixed that up and it seems that the Black Cats want to sign the youngster up for good.
Sunderland had reportedly tabled a £2million bid for the star and Tottenham should be thinking of letting the youngster leave. Yedlin won't be getting too many chances at Spurs, especially with the likes of Kyle Walker, Danny Rose, Keiran Trippier and Ben Davies already on the books, the competition for the full-back spot is high at the London club.
Yedlin sticking with Sunderland would mean that his growth continues as he would be playing regularly for the Premier League club and under Sam Allardyce, he could turn out to be a decent defender after all.
This deal would also make sense for Tottenham, as long as they include a buy-back clause, as Yedlin going off the books would at least allow some other youngster to be promoted from the academy. Mauricio Pochettino has always given the youth team players a chance in his Tottenham side and it would be no different for Yedlin either but truth be told, he cannot expect to start games ahead of either Walker or Rose on either side of the defence.
The American played 23 games in the Premier League for Sunderland, for more than he would ever get at Tottenham. The signs of him getting better as the years progress are good but Tottenham unfortunately is not the destination at the moment. A few more years of development at another club would be golden for the boy from Seattle.
Yedlin started playing football at the age of four, he won the MLS Supporters' Shield with the Sounders in 2014 and hopefully if he keeps his progression, he will make it to a big club after his time in Sunderland and also win a few trophies along the way.