Why Tottenham Should Avoid Signing This Premier League Trouble Maker At All Costs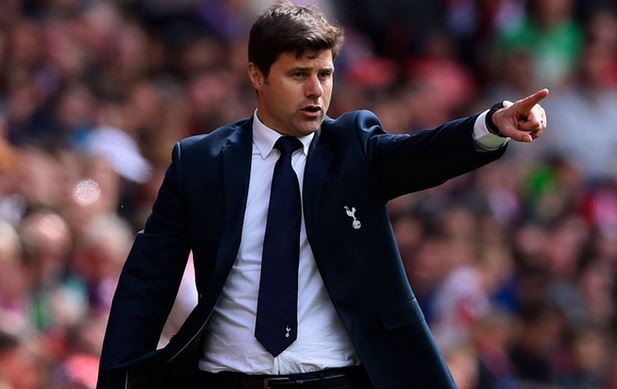 Tottenham's bid to sign cover for Harry Kane last season certainly met a lot of resistance from West Bromwich Albion. Spurs and Mauricio Pochettino seemed set to sign their young striker Saido Berahino and the player wanted to move to London as well but West Brom were holding out for a lot more and it all ended horribly for the striker.
He was left out of the squad and even vented his anger at the chairman of the club and that almost meant the end of his career and also his hopes of playing for Tottenham in the 2015/16 season. Come a new season, it seems that Spurs are set to renew their interest in the striker but the club would do well if they avoid bringing him to London.
A problem which Pochettino does not need
Many a time you do hear talk about managers having a problem with having too many quality strikers in a club and the Argentine manager of Tottenham would also have a problem if Berahino does make it to the London club.
Firstly, Tottenham would have to pay around £20 million to get the 22-year-old to the team. The other issue which could be a huge problem for the London side would be the lack of improvement in Berahino's performances last season.
The English star scored 20 times in the 2014/15 season for West Brom and that might have gone to his head as he tried his level best to conjure a move away from the team but it just did not happen. Post that he only scored seven goals in 32 appearances in the last season and his record of scoring in almost every other game came crashing down to one in almost every four games.
Not only that, his confidence seems to have hit rock bottom and that showed last season as well when he did turn up for Tony Pulis. Berahino might still be seeing the $ signs in front of his eyes and Tottenham should in fact use their vast scouting network to bring in someone who could play second fiddle to Harry Kane and not be a disruptive element in the side.
The news coming out from Spurs suggests that the deal is more or less complete and the 22-year-old is all set to star for Pochettino next season but he does seem to have buried the hatchet regarding his anger with his club, West Brom.
In an interview with Wets Brom's official website Berahino did state,
"I have always got on with the chairman.
"My tweet was something that I look back on and I really regret. I should never have said that. I am human. We all makes mistakes and I hold my hand up and say it was a mistake from me. I just apologise to all the fans out there that have always supported me and the club that has always believed in me."
Even with the apology, a lot of question marks remain on the player and the money being spent certainly can bring Tottenham a better player than someone who seems to hit the self-destruct mode any time he does not get things his way.