5 Summer Transfers Tottenham Hotspur Cannot Afford To Miss Out On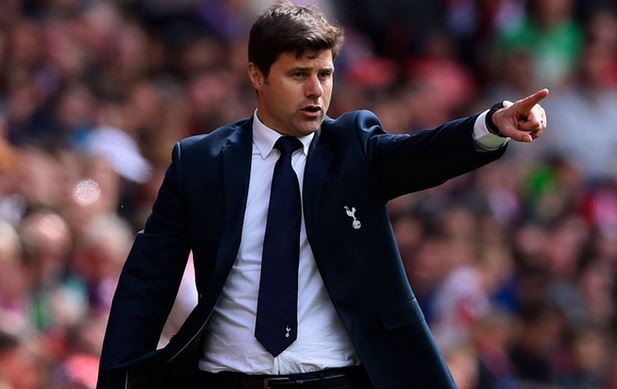 The lure of Champions League football will certainly help Tottenham attract a large number of players to White Hart Lane next season but there still is a problem, Tottenham have a tough fight on their hands to get the players they want.
The only thing that could work in their favour is 'first mover's advantage' and if Spurs can quickly negotiate and close the deals they are going into; it would certainly help them with their squad as they look to win the Premier League next season.
The Champions League will also be a great test of Mauricio Pochettino's ability as a manager but that can only happen once he has a decent squad. Tottenham do have a jewel in their manager and here are five transfers which Spurs just cannot afford to miss out on.
Alexandre Lacazette
The French striker might not be in the best of forms but he is certainly one of the best finishers in the game. Lyon certainly have no real chance of winning the Ligue 1 title next season and Lacazette might want a fresh challenge as he looks for a club who give him Champions League football as well. The 25-year-old striker seems to be in advanced negotiations with Spurs and certainly would provide Harry Kane and company a lot of relief as he looks to bang in the goals for Spurs.
Franco Vazquez
The Palermo midfielder can play in a range of positions and hasn't been linked with a big money move to one of the bigger clubs in England or Spain. That could be the silver lining for Spurs as they look to add quality to a midfield that was often run ragged when key players were missing. Vazquez would certainly help Spurs keep things tight in midfield and can go about attacking as well, he might be 27-years-old but this is one of the signings which can actually take place for Pochettino.
Henrikh Mkhitaryan
The Armenian was one of the stars of the Bundesliga as he scored 21 goals and provided 20 assists for Borussia Dortmund last season. Mkhitaryan is incredible with his range of passing and his linkup play with the attackers. The 27-year-old is just hitting his peak and could be a valuable addition to Tottenham as they look to give support to players such as Christian Eriksen, Dele Alli and Erik Lamela, who are seen as the creative inputs for the team. Henrikh would certainly put Tottenham on another level if he is signed up and this could be the biggest deal Spurs pull off in the summer.
Samuel Umtiti
Another player from Lyon who has been linked with a move away from the Ligue 1 club is Samuel Umtiti. The 22-year-old was one of the standout performances for the French club and seeing that he is a defender would certainly help Spurs who did struggle for cover in that particular region last season. Umtiti is young and could be moulded really well under the leadership of Pochettino and would also provide a lot of quality competition for the likes of Jan Vertonghen, Toby Alderweireld and Kevin Wimmer.
Vincent Janssen
It seems that the manager likes young strikers in the team and another one he seems to have scouted and seen in action is Vincent Janssen. The striker was the top scorer in the Eredivisie with 27 goals for AZ Alkmaar and at just 21 years of age, he would be another one who stars as one of the young brigade for Pochettino. Janssen certainly is being linked with a few top clubs but he does seem to be a better bet than Michy Batshuayi and Breel Embolo at the moment.