What Would Be Tottenham's Dream Midfield Line Up Next Season? Do They Need New Additions?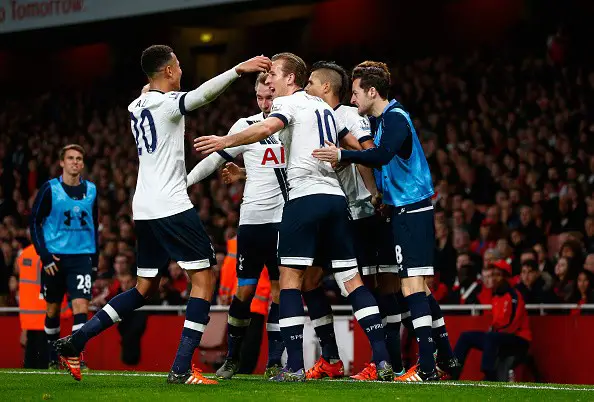 Tottenham must prepare for the start of next season knowning that for the first few games of the league campaign they will be without the services of their Belgian star, Moussa Dembele. The midfielder will serve a ban for his part in the brawl at Stamford Bridge and that might put a bit of a spanner in the works for Mauricio Pochettino as he looks forward to another season in charge for the London side.
Spurs will also be participating in the UEFA Champions League and that is some achievement but that would also mean that the side have to play more games against tougher opposition, no disrespect meant to the Europa League, but the Champions League is where the top European clubs come out to play and Tottenham would have to be at their best if they are to do well in the competition.
One worry that Mauricio Pochettino might have is the fact that the side have not been able to close the deals for any players whatsoever, even Liverpool have gotten a signing in the form of Loris Karius but Tottenham are yet to open their account for the next season and that would be a worry for Pochettino.
What Spurs need is a top quality attacker and maybe some cover in the heart of the defence but one region where Spurs have quality is their midfield. We aren't saying that Tottenham should not go out and sign a star but for now, the midfield is the least of the worries thanks to the form shown by the likes of Eric Dier and Moussa Dembele last season.
Even though Dembele will be out of action for a while, some of those games can be taken up by the likes of Nabil Bentaleb or even Ryan Mason. Even Nacer Chadli can play in the heart of the midfield but that should be avoided unless it is a real emergency, Tottenham though have a great midfield lineup and shouldn't look to change anything next season.
Spurs have Dier and Dembele in the heart of the midfield, which is one of the best pairings in the league. A little further up they have Dele Alli, who probably should get better next season and again provide a lot of quality up front for the likes of Harry Kane. The wings would contain Christian Eriksen and Erik Lamela or Nacer Chadli, again both the latter players might not have had the best of seasons but on their day they are one of the best in the league.
Tottenham know which part of their squad needs investment and so does Pochettino, the midfield however does not really need a lot of players coming in but maybe some cover for the first team players who are already present in the side and will be raring to go at the start of next season.