The Pros And Cons Of Tottenham Signing This £12 million Beast Midfielder From Kenya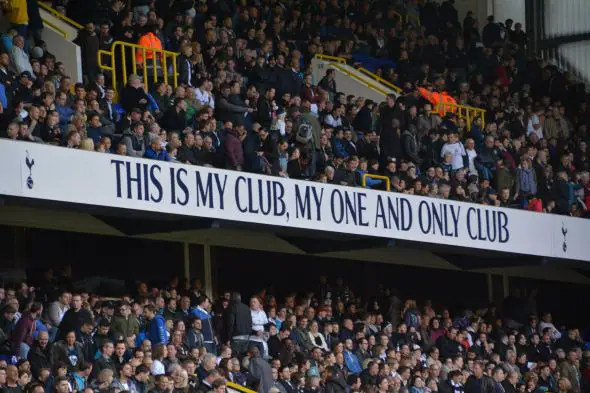 With the new TV rights deal, every club in the Premier League can dream of targeting top class players which can be said as a distant dream few years ago. Yohan Cabaye to Crystal Palace, Emmanuel Giaccherini to Sunderland shows how much the league has advanced. The competitiveness increased manifolds with the arrival of super managers from around Europe and to deal with them and the other clubs too, Spurs have to be smart in the transfer window rather than just splash the clash.
Leicester's bid of £30 million for Troy Deeney shows just how the modern football has come to and with the increased price of every Tom and Harry, Spurs need to find some talents and also buy players having experience at sensible rates. Just as a striker is the need of the hour, a solid midfield enforcer is also needed at the club with increased pressure of the Champions League and Spurs are reportedly close to signing the perfect player according to the requirements in Southampton's Victor Wanyama.
The 25-year old arrived at St. Mary's in 2013 and has become one of the mainstays in their resurgence in the league. His partnership with Morgan Schneiderlin was one of the best in the league and now it is reported that the Kenyan has rejected a new five year deal with Southampton and wants a move to a Champions League club, i.e, Spurs (this sounds so good after six long years). So, let's take a look at the pros and cons of signing Victor Wanyama:
Cons:
Wanyama's move to Spurs will be his first move to a big club in England, and the past has shown that many good players have failed with a burden of moving to a big club and the Kenyan can add to that casualty list. Also, the duo of Dier and Dembele have succeeded this last season, and to disrupt that can prove costly.
Pros:
Victor Wanyama is one of the best in shielding the defence and now in the Champions League, Spurs will need a player of a strong mentality like Wanyama. He is a born leader and can bring solidity to this young squad. The Kenyan has previously played under Pochettino and will require not much time to get used to life at the lane. He is definitely an upgrade on the likes of Tom Carroll, Ryan Mason and Nabil Bentaleb and at just £12 million, Spurs can secure a brilliant player at such an affordable price.
Spurs have to sign world class players at sensible prices and Wanyama offers that opportunity that can help the lilywhites to challenge on all fronts and maintain the good run under Pochettino. Victor Wanyama at £12 million is once in a long time deal and there is no doubt that Levy will leave this golden chance.