What Went Wrong For Tottenham Hotspur Players In The Euros?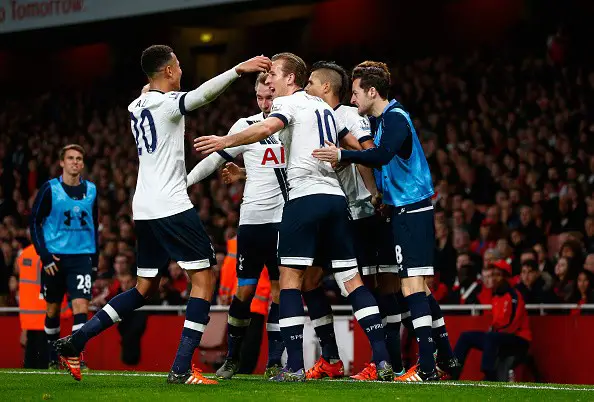 Spurs had a breakthrough season which has given hope to the supporters about the future under Pochettino which was rewarded in the Euros as it gave chance to 11 players from the Spurs squad to give their all for their national teams , second highest in the league after Liverpool which featured 12 in the Euros. With Man City, Man Utd and Chelsea all having new manager at the helm, they will take time to settle and with Spurs already in tune with Pochettino's tactics, Spurs can go into the next season with a hope of repeating last season's showing.
But as in the last season, Spurs suffered a meltdown in May and the title challenge crumbled, Spurs players were affected by the bad end to the season that reflected in their performances in the Euros. Fatigue and bad form resulted in the bad showing of the Spurs contingent in the highly successful tournament in France, let's see why did it go wrong for Spurs this Euros:
England had five Spurs players in the final squad and barring one game, all five started for the three lions. Barring Eric Dier who was the lone shining light for them this Euros cemented his place in the national team for the recent future. Danny Rose was decent considering the average performance from the rest of the squad. He wasn't at his best and need to contribute more defensively in the future.
Kyle Walker was brilliant in the group stages but was poor against Iceland and his weakness to switch off during games was crucial for the unexpected loss for the three lions. Dele Alli couldn't live up to the expectation and looked out of place in the three man midfield that Hodgson played with. Harry Kane was the worst England player along with Joe Hart and looked completely jaded and burnt out as the forward has made over 100 appearances for Spurs over the last two seasons scoring 59 goals and deserve a rest now.
In the Belgium squad, Toby Alderweireld has been their best defender and has even scored a goal for the red devils. Jan Vertonghen was sadly injured Midway and is out for three months now which may become a problem come next season for Spurs. Moussa Dembele has just made one appearance and has hardly done anything to grab a place in the starting lineup. Hugo Lloris has done well for the hosts as also Ben Davies for Wales in their fairytale campaign. Kevin Wimmer couldn't get into the Austrian team and managed just there minutes and overall, it was a disappointing Euros for the Spurs players.