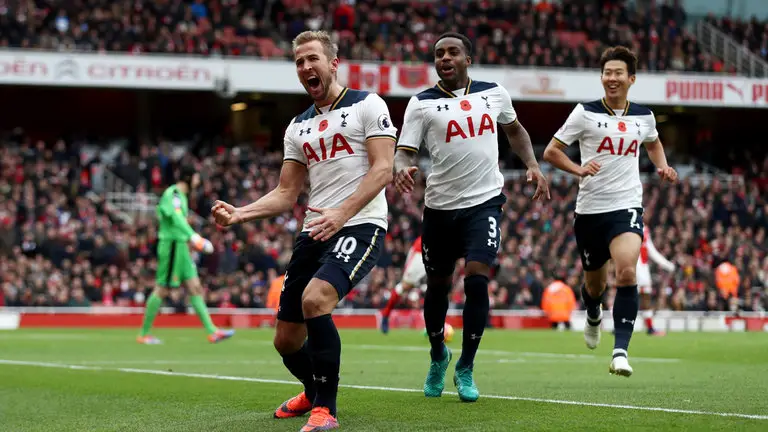 Swirling transfer rumours claim that Tottenham have suspended contract negotiations with two of their star players – Harry Kane and Hugo Lloris. Even though Kane still has more than three years left on his deal, Lloris' contract expires in the summer of 2018. As the club captain, it would seem that Tottenham would be very keen on extending the contract of the French goalkeeper. However, it looks like transfer negotiations have been put on hold and it may not begin until the summer.
Manager Mauricio Pochettino, though, appears quite relaxed about the situation. As quoted by Sky Sport, Pochettino said:
"For us, our players Harry and Hugo are very important. They have a current contract, five years and three, and they are very happy to be here, and we are very happy too.

"That's the most important thing. There is some rumours that can affect our fans but they should not be worried about things like this because the players want to be in the long-term.

"I think they are talking maybe about improving and extending the contract and I think in the future it won't be a problem to do."
Kane is reportedly unhappy with the club offering £95,000 per week to summer signing Sissoko while he has to do with the £65,000 a week contract that he signed only in February. After having finished as the league's top goal scorer, Kane feels that he is undervalued at White Hart Lane. The unhappiness from the player has resulted in numerous transfer rumours in the last few weeks. There is growing interest from Manchester United.
However, chairman Daniel Levy is also not too concerned about the situation since Kane's current contract does not expire until the summer of 2020.
The situation may be a little more desperate with regard to Lloris. The French goalkeeper is rumoured to be very keen on signing a new contract and extending his stay at White Hart Lane. Since his move to the club in 2012, Lloris has been one of the underrated goalkeepers in the Premier League. If not for the presence of players like David de Gea and Thibaut Courtois, he would easily be regarded as one of the best goalkeepers in the division. Yet, his contract runs out in the summer of 2018 and Spurs not showing any urgency to renew the deal is perplexing to the player.
Pochettino admitted that the two players are extremely important to the club, but he says that the negotiation process has only begun and that they would be expected to sign without any issues.
One of the underlying issues with regard to the duo failing to agree a contract is the strict wage structure at the club. Spurs are not ready to pay more than £100,000 per week to any player, although they are much more open and willing to adding more performance-related bonuses on the contract. If a player like Kane decides to join in Manchester City and Manchester United, he may very well secure a contract in the region of £150,000 per week or even more.
Lloris will also find no shortage of interested parties since, at just 29, he remains extremely young for a goalkeeper.
Tottenham dealt blow in chase for 33-year-old Premier League winner
AS Roma reject move from Tottenham for Edin Dzeko
Tottenham's move to sign Edin Dzeko has been rejected by AS Roma, according to Corriere dello Sport (h/t Calciomercato).
The two-time Premier League winner left Manchester City for Roma close to three years ago. Dzeko has been one of the top performers for the Serie A giants and has eight goals and two assists for them this season.
The 33-year-old was decent during his time at Manchester, and the report claims that Tottenham see him as the perfect back-up for Harry Kane.
The Englishman has been in great touch under Jose Mourinho, but we don't have senior cover for the striker.
Troy Parrott could get some minutes if Kane needs a break while Son Heung-min and Lucas Moura cal also lead the line.
Roma have no intention of selling Dzeko
The Bosnian has scored 95 goals for Roma and they have said that the striker is not for sale (h/t Calciomercato).
Tottenham could do with another striker coming in with us allowing two senior forwards to leave in the previous summer.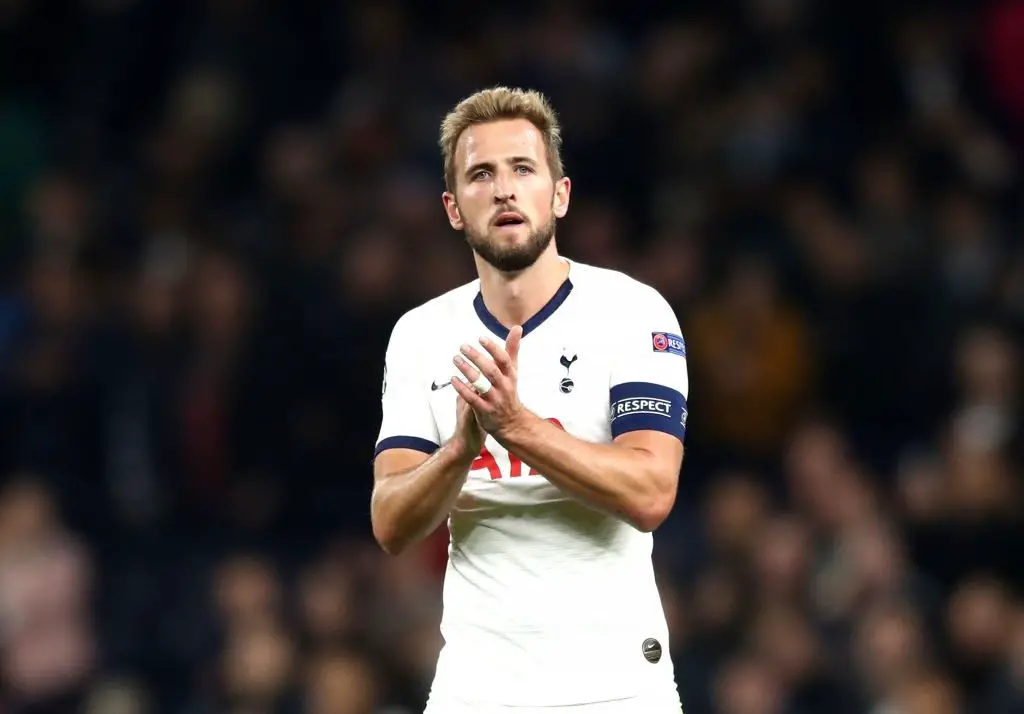 Mourinho could do with more players coming in the January window, and it will be interesting to see what his plans are.
Spurs have been better under him than Mauricio Pochettino, however, we are far from the final product.
More Tottenham News
Mourinho has lost just one game in charge of Spurs, and his next Premier League clash is away to Wolves on Sunday.